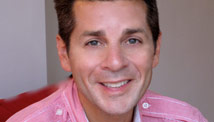 STORY HIGHLIGHTS
Dean Obeidallah says 9/10/01 he went to bed an American, woke up seen as Arab
He says in this way bin Laden affected his life; many Arab-Americans not sure how to act
Politicians have exploited new, unfounded suspicions to appeal to voter's fears, he says
Obeidallah: May bin Laden's death help refocus on commonalities, not differences
Editor's note: Dean Obeidallah is an award-winning Arab-American comedian who has appeared on various TV shows including Comedy Central's "Axis of Evil" special, ABC's "The View," CNN's "What the Week" and "The Joy Behar Show." He serves as the executive producer of the annual New York Arab-American Comedy Festival and The Amman Stand Up Comedy Festival.
(CNN) -- As an American, my first instinct was to feel a sense of pride when I heard that the man who had masterminded the brutal terrorist attack on our country on 9/11 was finally brought to justice. As a comedian, I instantly began tweeting jokes about him. Osama bin Laden may have set the world record for quickest time between his death and it being OK to make jokes about him.
But it's not all that funny. September 11 changed all Americans' lives in some way -- some became more patriotic, others became more circumspect about U.S. foreign policy, while some became xenophobic and hateful of "brown" people. There were other things too: For example, we would now be required to do, in essence, a striptease every time we want to board a commercial flight.
But for me and my fellow Arab-Americans it was even more personal. Osama bin Laden's attack on 9/11 made us Arabs. It transformed us from typical Americans to people considered suspicious simply because of our ethnicity, and -- for those of us who are Muslim -- because of our religion as well.
Frum: Now, stop questioning Obama's legitimacy
To put it simply: On September 10, 2001, I went to sleep an American. On September 11, I woke up an Arab.
I didn't choose this path, a terrorist did for me. It's odd to realize that Osama bin Laden had a direct effect on my life.

Examining bin Laden's compound

Bin Laden's death, from all angles

Bin Laden raid 'tweeter' talks to CNN
After the 9/11 attacks, many of us Arab-Americans felt the need to become visibly Arab to show our fellow Americans the Arabs living among them were nothing to fear. While a few Arab-Americans did distance themselves from their Arab heritage after 9/11, most -- like me -- went the opposite way and embraced our latent Arab identity. I feel like I converted from a white guy to an Arab in the years after 9/11.
Osama bin Laden not only killed more than 3,000 innocent people on 9/11, he also was the father of Islamophobia. His actions set into motion the backlash felt until today against Arabs and Muslims in America. In fact, it is not better for us 10 years later -- it is worse.
Stoking the flames of hate against Arabs and Muslims has become accepted in mainstream America. It's no longer just quietly muttered behind closed doors.
Instead, Republican presidential candidates such as Rick Santorum, Michele Bachmann, Herman Cain, Newt Gingrich and even the seemingly mild mannered prospective candidate Mike Huckabee have used anti-Muslim rhetoric openly in an effort to attract voters. (I should note that Arab and Muslim don't mean the same thing -- Arab is an ethnicity and Muslim is a religion -- but those spewing hate use those terms interchangeably.)
I hope the death of bin Laden can mark an end to the hateful rhetoric used by politicians and pundits to demonize a religion and ethnicity for political gain, higher ratings or increased books sales. Instead, I hope it can mark the beginning of a time of healing, a time where we can focus on what we have in common as Americans as opposed to our differences.
The opinions expressed in this commentary are solely those of Dean Obeidallah.
FOLLOW THIS TOPIC