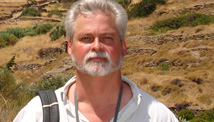 STORY HIGHLIGHTS
Charles Faddis: The good news is that Osama bin Laden has been found
Bin Laden was found not in the tribal region but in a mansion not far from capital
Faddis says we've assumed that Pakistanis had no way of knowing his whereabouts
He says Pakistan's view of national interests do not coincide with those of U.S.
Editor's note: Charles S. Faddis is a retired CIA operations officer and the former head of CIA's WMD terrorism unit. He is the author of several works of nonfiction, including "Beyond Repair," an argument for the creation of a new intelligence agency modeled on the World War II-era OSS.
(CNN) -- First, the good news. Osama bin Laden is dead. As the result of tireless efforts on the part of thousands of dedicated men and women over a period of many years, one of the world's great monsters has met the fate he so richly deserved. Justice has been done.
Now for the downside. Bin Laden was located and killed not in a remote cave on the Pakistan-Afghanistan border nor in a tribal compound in some wild river valley. He met his demise in a mansion in which he was living in the resort town of Abbottabad, roughly 30 miles from the capital city of Islamabad.
It has been common knowledge ever since the American invasion of Afghanistan following 9/11 that bin Laden was hiding on Pakistani soil. For 10 years we have worked with the Pakistani services to attempt to locate him. And, for 10 years, we have drawn some solace from the fact that it was not the Pakistanis' fault that they could not find bin Laden.
He was hidden away in a remote tunnel in the tribal territories. He was living on a mountaintop in an area outside Pakistani control. He might as well be on the dark side of the moon. No matter how well-intentioned the Pakistanis were, they were physically incapable of locating and apprehending bin Laden as long as he enjoyed the protection of the surrounding tribal forces.

Pakistan involved in hiding bin Laden?

Tension in the situation room

Daughter of victim reacts to bin Laden

Pakistan reacts to bin Laden news
That fiction is now exposed. Bin Laden was not killed in an assault on a Taliban safe haven. He was shot inside a large, relatively new home, apparently purpose built for him, in a town filled with retired Pakistani military officers and on the virtual doorstep of the Pakistan Military Academy, that nation's West Point. This is an area filled with Pakistani security forces and firmly under the control of the government in Islamabad.
Victim's father: Why I'm not celebrating
Whether this means the Pakistanis were aware of his location and chose not to reveal it is a matter for future debate. At a minimum, it suggests strongly that they weren't really looking very hard for him. We may have been working relentlessly to run him to ground. Our allies apparently were not.
The truth is, of course, that the Pakistanis are not our allies in the war on terror in anything close to the sense in which that word is usually used. Within the last few months they have publicly "outed" our chief of station and forced him to leave the country due to personal security concerns. They have demanded an end to drone attacks against Taliban targets while simultaneously refusing to take action themselves against the networks in question.
Even more dangerously, the Pakistani intelligence service continues to maintain a relationship with the Haqqani network in Afghanistan, which is one of the main entities engaged against U.S. forces there. This is the same network that supported the attack on the CIA base in Khost in 2009 in which seven CIA officers were killed. It also appears increasingly likely that Pakistan's intelligence agency, the ISI, assisted in the planning and execution of the 2008 Mumbai attacks in which five Americans were among the victims.
Put simply, as seen from Islamabad, our national interests and those of Pakistan do not coincide. We may be focused on the fight against terror. The Pakistanis are much more concerned with Kashmir, the threat from India and a possible power vacuum in Afghanistan should we leave and that country descend once again into anarchy. It does not help that significant numbers of Pakistanis quite frankly share much of the ideology of the Islamic fundamentalists against whom we are fighting and are not at all sure their government is on the right side of this conflict.
We can pretend otherwise. We can continue to wish that it were different. It will not make it so.
Osama is dead. Al Qaeda is not. The war goes on and may yet for many more years. We cannot continue to prosecute this war based on the fantasy that the Pakistanis are fully supportive of our efforts. It took decisive unilateral American action to finally kill bin Laden. It will take more such action to win this war.
That's the bad news.
The opinions expressed in this commentary are solely those of Charles Faddis.
FOLLOW THIS TOPIC