Now, stop questioning Obama's legitimacy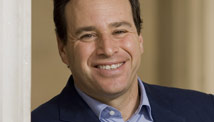 STORY HIGHLIGHTS
David Frum: Bin Laden's death should end ugly insinuation Obama is less than American
He says it's great moment for U.S., bad for voices who've branded Obama un-American
Destructive voices have played down valid political points, played up Obama as "the other"
Frum: Such attacks should be finished; U.S. politics should be cleansed of malicious fantasy
Editor's note: David Frum writes a weekly column for CNN.com. A special assistant to President George W. Bush from 2001 to 2002, he is the author of six books, including "Comeback: Conservatism That Can Win Again," and is the editor of FrumForum.
(CNN) -- So much to say about the long-awaited visiting of justice upon Osama bin Laden.
But there's one effect on U.S. domestic politics that deserves a thought:
Here's hoping that we have at last seen the end of this ugly insinuation that there is something less than fully American about the black president with the exotic name.
On Wednesday came the release of the long-form birth certificate that provided the final decisive refutation of the birther lie that the President Obama was born elsewhere than the United States.
On Saturday at the White House Correspondents Dinner, the most visible proponent of that lie, the blowhard TV tycoon Donald Trump, was publicly ridiculed in front of an audience of 3,000 people, without a voice to excuse or defend him.

Obama: Osama bin Laden killed

Media fixated on 'birther' chatter?

Trump reacts to zingers
And then late Sunday, the president told the nation of the execution of his order to shoot and kill bin Laden.
The success of the bin Laden operation is a great moment for the United States -- and not only for the United States.
But it is also a deservedly bad moment for some of the destructive forces in American public life, for those who have substituted for ordinary politics a sustained campaign to brand Obama as an outsider, as un-American, as non-American.
Those of us who oppose this administration's economic and foreign policies have had so many valid points to make.
Yet some have insisted on traveling beyond those valid points. They have called the president "post American." A "Third-world dictator." An individual whose behavior could only be interpreted as "Kenyan post-colonial." A "thug in chief."
They have tried to present U.S. politics not as a choice between liberal and conservative but as a choice between American and non-American, between real Americans and between a dangerous dark-skinned intruder. They have sought to portray the president as a man who could not be trusted to lead the country because he owed no loyalty to the country, because he did not belong in the country.
After the events of the past 72 hours, those kinds of attacks should be finished now. It's a cleaner world without bin Laden soiling it. And American politics will be cleaner for the expunging of the malicious fantasy of the president's non-Americanness.
Obama has performed the first job of an American president: He has used the power of the nation well to defeat the nation's enemies and defend the nation's people. After an interval for celebration of yesterday's accomplishment, it will be back to politics as usual. But let's hope that this time, the usual will include this difference: that the administration can be criticized as "liberal" without being libeled as "alien."
The opinions expressed in this commentary are solely those of David Frum.
FOLLOW THIS TOPIC


Part of complete coverage on

The appointment of a former Egyptian army lieutenant as the interim leader of al Qaeda suggests a power struggle within the Islamist organization.

From Morocco to the Himalayas, online forums associated with al Qaeda overflow with declarations that global jihad will continue.

He was its founder and strategic guiding force, but now that Osama bin Laden is dead, who are al Qaeda's most wanted leaders?

The United States will be given access to Osama bin Laden's wives, Pakistani Interior Minister Rehman Malik told CNN Tuesday.

Children in Abbottabad said they noticed oddities at bin Laden's compound but were oblivious he was hiding in the city.

Amal al-Sadah was "a quiet, polite, easygoing and confident teenager" who came from a big, conservative family in Yemen.

As the death of Osama bin Laden reverberates around the world the root causes of extremism are apparently largely being ignored.

Saber-rattling al Qaeda warnings against the U.S. emerged as the killing of Osama bin Laden continued to yield a trove of intelligence.


Most popular stories right now
Featured Deal |