Alzheimer's: Caring for Caregivers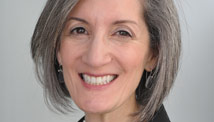 STORY HIGHLIGHTS
Alzheimer's is tough on loved ones who become caregivers, Susan Hirsch says
Hirsch: In U.S., loved ones provide more than 17 billion hours of unpaid care
Support groups let caregivers share experiences in a safe environment, Hirsch says
Hirsch: Exchange of information and ideas also can occur in a support group setting
Editor's note: Susan Hirsch is the Director of Social Services at Cleveland Clinic Lou Ruvo Center for Brain Health. Her motto is, "Who cares for the caregiver? We do!"

Larry King returns to CNN with an emotional look at how people cope with Alzheimer's disease. Don't miss "Unthinkable: the Alzheimer's Epidemic," Sunday night at 8 ET on CNN.

(CNN) -- As of January 1, 2011, the first Baby Boomer turned 65, with a fellow Boomer joining him every 8 seconds. This "milestone birthday" for Baby Boomers yields 10,000 people a day turning 65. As a result, 4 million Americans a year over the next 19 years will be at increased risk of developing Alzheimer's disease simply due to the single most important risk factor for the disease: age.
However, Alzheimer's disease doesn't just affect the patient; it challenges the entire family who must rise to the occasion and become caregivers. With 1 in 8 developing Alzheimer's at age 65 and 1 in 2 at age 85, nary a family escapes the wrath of this pernicious, mind-robbing disease. As Former First Lady Rosalynn Carter says, there are four types of individuals: those who have been caregivers, those who are caregivers, those who will be caregivers...and those who need a caregiver.
So who cares for the caregivers? At Cleveland Clinic Lou Ruvo Center for Brain Health, we address the challenges faced by caregivers of all types: those who have made caregiving their full-time avocation, and those who are juggling simultaneously the demands of unpaid caregiving and paid employment. We offer tips and strategies for caring for a loved one with cognitive impairments along with opportunities to understand the disease and its impact.
Oftentimes, individuals do not think of themselves in terms of being a caregiver. Rather, they are devoted family members taking care of someone they love. The snapshot of caregiving statistics paints a vivid picture. According to the Alzheimer's Association, in the United States alone nearly 15 million individuals provide more than 17 billion hours of unpaid care annually for loved ones with Alzheimer's. Approximately two-thirds are women, though a growing number of men are assuming primary caregiving responsibilities. Many of those who care for older adults are in their late 50s or older, with their own age-related health issues.
It is adult children who most often assume this caregiving role, suddenly facing the challenge of juggling these new tasks alongside their work life and often the demands of raising their own family. Due to the unpredictable nature of caregiving, many who are employed must decrease their hours, rearrange their schedules, decline work-related travel or even leave the work force to cope with the responsibilities of caregiving.
Caregiving can have a significant effect on the physical and emotional health of an individual. Stress and depression are frequently associated with caregiving, with an estimated 20% to 50% reporting some symptoms. Caregivers are less likely to address their own health needs and are at greater risk for medical conditions such as increased blood pressure and cardiac disease. As a result of the negative impact on their health, in some instances the caregiver will die before the person with dementia.
Caregivers are often unaware of available community-based services or even where to turn for help. Additionally, caring for a loved one with dementia tends to be an isolating experience at exactly the time when caregivers most need the support and respite that family, friends and others who have undergone similar experiences can provide. Our caregiving program is designed to provide education and social services in groups and on a one-to-one basis. Our library, staffed by trained volunteers, can fill the information gap on disease-related topics, offer resources to build caregiving skills, and link individuals with community services. Support groups enable individuals to share their experiences in a safe environment while exchanging information and ideas with others in similar circumstances.
Just as we are instructed in an airplane to put our oxygen masks on before assisting others, caregivers need to integrate respite into their routine. Whether visiting with friends, taking a few minutes for a favorite activity or just relaxing, carving out time for a break is one of the most fundamental and challenging skills for all caregivers to learn. This break does not constitute shirking one's caregiving responsibilities; rather, it is the caregiver's oxygen mask.
FOLLOW THIS TOPIC