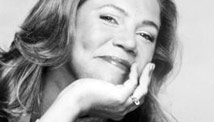 STORY HIGHLIGHTS
Kathleen Turner: Defunding Planned Parenthood would deny basic health services to millions
90% of services are preventive: HIV and cancer screenings, contraception, she writes
Federal funds forbidden for abortion since 1977, except extreme cases, Turner says
She says GOP Rep. Pence's goal, to get rid of the agency, would cost money and lives
Editor's note: Kathleen Turner is the chair of the Planned Parenthood Federation of America Board of Advocates and has appeared in TV and radio ad campaigns on behalf of the organization. She has performed in such movies as "Body Heat," "Romancing the Stone," "Prizzi's Honor," "War of the Roses" and "Peggy Sue Got Married." Stage credits include "The Graduate," "Tallulah" and "High."
(CNN) -- Like most women in America, I am heartsick that some leaders in the Republican Party are determined to defund Planned Parenthood. This would essentially mean that millions of American women would not receive basic health care services. It makes me sick and it makes me angry.
It's truly impossible to believe that after putting the government on the brink of a shutdown over Planned Parenthood last week, these extremists in Congress are preparing to attack Planned Parenthood yet again. Indeed, this week they are planning to hold up-or-down votes in the House and Senate on a bill to stop Planned Parenthood from providing lifesaving, preventive health care services, including cancer screenings, HIV tests and other care, through Medicaid or any federally funded health program.
This is the same exact proposal some House Republicans passed several weeks ago. It is no less ridiculous, harmful and insulting to American women now than when it was originally proposed and rejected by the U.S. Senate.
Rep. Mike Pence, a Republican from Indiana, continues to promote this bill as part of his campaign to restrict federal funding for abortion. However, this bill has nothing to do with abortion. That's because federal funding for abortion has been forbidden, except in extreme circumstances, since 1977. I am sure that even Pence knows that. Pence's real goal is to eliminate Planned Parenthood.
More than 90% of the care women receive from Planned Parenthood is preventive.
--Kathleen Turner

Planned Parenthood in budget debate

Planned Parenthood: Fact or fiction?

Planned Parenthood funding fury
More than 90% of the care women receive from Planned Parenthood is preventive, so this bill would be both bad for women's health and bad for the fiscal health of the country. If this foolish measure were to become law, it would mean that millions of women could not go to Planned Parenthood health centers for lifesaving cancer screenings, affordable birth control and testing and treatment for sexually transmitted infections. And it would lead to an increase in unintended pregnancies -- and subsequently an increase in the need for abortion.
Also, family planning, like most preventive care, saves taxpayers nearly $4 for every $1 spent. How can you not support saving money, Mr. Pence, during a period of necessary fiscal restraint?
Like me, one woman in five has gone to a Planned Parenthood health center for help during her lifetime. Two million people receive preventive health care services each year from Planned Parenthood through federal programs like Medicaid and Title X. These are services they could not afford to purchase elsewhere. In many parts of the country, Planned Parenthood is the only place to get these services.
Chuck Donovan: Planned Parenthood funding should be cut
Rep. Pence, surely you must understand that if your proposal became law, the result would be more cancer deaths, more heart attacks and strokes, more undiagnosed HIV and untreated STDs, more unintended pregnancies and thus more abortions. So, please sir, tell me, what is your logic here?
You and your extremist cronies are making another big mistake. When you decided to eliminate an organization that has meant so very much to so very many people over so many generations, you made the public very angry. Like me, the majority of the public, many sensible members of Congress from both parties and health care professionals are standing with Planned Parenthood. We will stand with Planned Parenthood until Pence and his confederates can put this battle aside and focus all their efforts on providing millions of women the quality health care they need and deserve.
The opinions expressed in this commentary are solely those of Kathleen Turner.
FOLLOW THIS TOPIC