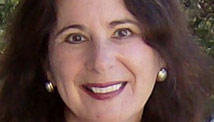 STORY HIGHLIGHTS
Supreme Court heard arguments in the Wal-Mart discrimination case
Linda Mullenix says the court has to decide whether to allow class action to proceed
It's the first gender discrimination case with three women on the court
Mullenix: Justices focused on apparent contradiction in plaintiffs' case
Editor's note: Linda Mullenix is a law professor who holds the Morris & Rita Atlas Chair in Advocacy at the University of Texas School of Law in Austin. She has published 10 books and hundreds of articles on complex litigation, federal courts, and civil procedure and has been a regular columnist for the National Law Journal for 20 years.
(CNN) -- In perhaps one of the most closely watched cases on its docket, the Supreme Court yesterday heard oral argument in the largest employment class-action litigation ever.
Betty Dukes and six former and current female workers filed suit in 2001, alleging that Wal-Mart engaged in discriminatory pay and promotion practices. The women sued for back pay and an injunction requiring Wal-Mart to change its pay and promotion practices. The class includes between 500,000 and 1.5 million current and former female Wal-Mart employees.
How the justices resolve the case will have significant impact. As the largest employment discrimination case ever, it pits millions of female employees against the country's largest retail establishment. Female employees and all of corporate America are watching closely.
Wal-Mart is the nation's largest private employer, with millions of employees working in over 3,400 stores. Each Wal-Mart employs between 80 to 500 people and hourly workers are assigned to 53 departments in 170 job classifications. Women comprise over 80% of hourly workers and hold only one-third of managerial store management jobs.
Wal-Mart has a companywide policy that bars workplace discrimination based on sex. But individual Wal-Mart store managers have substantial discretion in making salary and promotion decisions.

Women versus Wal-Mart at Supreme Court?
On behalf of the class, the women complained that they had been subjected to an array of discriminatory actions. They charged, among other things, that they had been denied management training, experienced retaliation for initiating internal grievance procedures, had not been promoted, had been harassed, and denied equal pay.
The complaint alleged that Wal-Mart "fosters or facilitates gender stereotyping and discrimination . . . and that this discrimination is common to all women who work or have worked in Wal-Mart stores."
A California federal court granted class certification, a procedural green-light to proceed to trial. After the Ninth Circuit appellate court upheld this decision, Wal-Mart appealed to the Supreme Court.
It is important to understand what the Supreme Court will not be deciding. The court will not be addressing whether the employees have legitimate claims, or whether Wal-Mart has engaged in discrimination, or whether the women -- or Wal-Mart for that matter --should win. Instead, the Supreme Court will evaluate whether the proposed litigation satisfied the legal requirements for a case to go forward as a large class action.
For a court to permit a case to proceed as a class action, it must be satisfied that the plaintiffs share common legal or factual questions about their claims. The claims must also be typical of all the women in the lawsuit, and the women must be adequately represented.
The Wal-Mart appeal presents the first gender-based employment discrimination case with three women justices on the bench. In Tuesday's argument, Justices Sonia Sotomayor, Elena Kagan and Ruth Bader Ginsburg dominated the questioning of Wal-Mart's attorney, Theodore J. Boutros of Los Angeles. Kagan noted that the "excessive subjectivity" of store managers could provide sufficient commonality to uphold a class action. Justice Stephen Breyer, on the liberal wing, seemed most sympathetic to sustaining a class action.
Justice Anthony Kennedy questioned the plaintiffs' attorney, Joe Sellers of Washington, about an apparent internal contradiction in the plaintiffs' theory. While the plaintiffs were arguing on the one hand that Wal-Mart had a strong centralized corporate policy, they also alleged that local managers had too much discretion in making decisions about female employees. "Your complaint faces in two directions," Kennedy said.

Conservative Justices Antonin Scalia and Samuel Alito, and Chief Justice John Roberts, expressed perplexity over this inherent contradiction, and also had difficulty in finding sufficient commonality among the women to certify a class action. In addition, their questions showed concern over the potential implications for other large corporations in upholding such a large class action.
Finally, several justices pressed the plaintiff's attorney on how back pay awards would be determined if the case went to trial. In particular, Ginsburg, Sotomayor and Scalia expressed unease over the proposal to calculate damages based on a statistical formula, rather than on the individual circumstances of each woman. Scalia, in particular, expressed concern that this was unfair to Wal-Mart.
Indeed, American corporations fear that if this class certification decision is upheld, it will make almost every large company vulnerable to sweeping allegations of discrimination based on generalized theories of discriminatory culture and subjective local decisions.
Wal-Mart argues that the lower court's liberal application of class certification requirements is inappropriate where hundreds of thousands of individualized employment decisions are involved. Wal-Mart argues that this effectively denies defendants their rights to challenge the validity of the claims of individual women, and to present defenses concerning how individual women were treated.
Women's groups, on the other hand, are concerned that the court may seize the Wal-Mart appeal as a platform for tightening class certification requirements in employment discrimination cases, making it harder for female employees to seek recovery. That could signal a significant regression in women's workplace rights.
Based on oral argument, Kagan, Sotomayor, and Breyer seem sympathetic to upholding the class certification. Roberts, Scalia and Alito appear opposed. Justice Clarence Thomas asked no questions but likely will align with the court's conservative wing. Kennedy seems troubled by the plaintiffs' theory, but he may provide a fifth swing vote if the justices divide ideologically.
Perhaps the most interesting wild card, however, is Ginsburg, the court's prominent expert on federal procedure. Ginsburg, who argued many employment discrimination cases before the court as a young attorney, seemed skeptical of the proposed damage calculation plan.
In addition, she expressed concern that an injunction would not help former women employees, who also would not be able to receive compensatory damages. It will be interesting to see how she struggles with her experience and her expertise to find a resolution of this case.
The opinions expressed in this commentary are solely those of Linda Mullenix.
FOLLOW THIS TOPIC