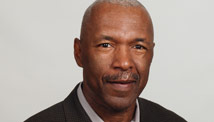 STORY HIGHLIGHTS
Duke basketball team is looking to repeat as NCAA basketball champions
Moore says they're hated by many people despite their tremendous success
He says much of the hatred is fueled by the perception that the school gets unfair breaks
Editor's note: Terence Moore is a CNN contributor and a sports columnist of more than three decades. He has worked for the Cincinnati Enquirer, the San Francisco Examiner, the Atlanta Journal-Constitution and AOL Sports.
Since we're in the midst of the NCAA college basketball tournament called March Madness, inquiring minds wish to know: Why do folks strongly dislike (OK, hate) the Blue Devils of Duke?
I'm among them.
Jay Bilas isn't, by the way. Then again, the splendid television analyst for ESPN college basketball used to play for the Blue Devils during the 1980s. He also was an assistant coach for the team while attending the Duke University School of Law.
"For years, people hated Notre Dame football. For years, so this hatred is not unique to Duke," Bilas said. "I've got a pretty good idea that I can walk down the street in Boston and say, 'I hate the Yankees,' and I'd make a bunch of friends. If Duke has a persecution complex, it's not that big of a deal. You're always going to have this, and there is a lot of good associated with it. People don't hate (mediocre) teams."
Bilas is correct.
In addition to Notre Dame in college football and the New York Yankees in major league baseball, you have the Dallas Cowboys in the NFL when it comes to prolific winners through the decades. They all generate outrageously huge television ratings. That's because nearly as many folks will click their remotes to boo them as well as cheer them.
It's just that this Duke thing goes deeper than another gifted bunch of Blue Devils trying to join their 1991 and 1992 predecessors by pulling a rarity in college basketball: Back-to-back national championships.
For one, rightfully or wrongfully, Duke basketball carries a haughty reputation among many sports fans -- and, apparently, when it comes to at least one of Duke's former players.
Earlier this week, ESPN basketball analyst Jalen Rose (remember the name, because we'll return to him in a moment) tweeted a link from a Duke alumnus who blasted Elton Brand through e-mail in the spring of 1999 for leaving the Blue Devils for the NBA after that season.
Brand was only a sophomore, but he still was talented enough to win the National College Player of the Year award after taking Duke to the 1999 national championship game.
The Duke alum was Jennifer Taylor, and she wrote in part to Brand: "I graduated from Duke last May and just wanted to express my disgust for your decision to leave the Duke program after only two years. ... We are first and foremost an academic school, and you clearly did not belong at Duke in the first place if this was the extent of your commitment to Duke and a college education in general"
To which Brand replied in part: "Thank you very much, for reminding me of the reason why I left Duke. ... I'm sure daddy worked very hard to send your rich self to college. While real people struggle. I would also like to extend an invitation for you not to waste your or my time ever again. Never being considered a part of your posh group of yuppies really hurts me to the heart. Yeah, right. Because I don't care about you or your alumni."
Ouch.
This hurt more: Rose's racial rip of Duke.
Rose was a member of the Fab Five, the nickname of the University of Michigan basketball team during the early 1990s. It featured, not only what was considered the greatest recruiting class of all time, but a starting five of trash-talking, long-shorts wearing, hip-hop-promoting teenagers in black socks and black shoes.
They weren't Duke fans, especially after they were hammered by the Blue Devils by 20 points in the 1992 NCAA national championship game. They also lost two other times to Duke.
No wonder, Rose said during a recent ESPN documentary on the Fab Five that he felt as a 17-year-old that Duke flaunted its reputation as a snooty private school. He said he thought Duke recruited only "Uncle Toms" when it came to black players. Jimmy King, another Fab Five member, added on the documentary that he thought former Duke standout Grant Hill was nothing but a ... well, this is a family website.
Hill wasn't amused. He even took a break from his current role as a player for the Phoenix Suns to write a biting editorial in Wednesday's New York Times. He said it was "sad" that he would get attacked for growing up among college-educated parents in a middle-class family. When he didn't characterize Rose's remarks as "garbled" and "pathetic," he called them "insulting" and "ignorant."
Hill is black, all right.
The same goes for Rose and King, which means there is a racial component to this Duke basketball thing that smacks of Ali-Frazier.
Thirty years ago, when those two heavyweights boxers met during what was called "The Fight of the Century," blacks who cheered for the blue-collar Joe Frazier over the flashy Muhammad Ali were considered "sellouts" or worse by many in the African-American community.
Nowadays, if you're black, and if you play or cheer for Duke -- let's just say you aren't exactly hugged by a segment of your peers. I've seen as much from my friends and relatives forever.
That said, this hatred of Duke basketball goes beyond racial lines, and for a number of good reasons.
In no particular order:
As will be the case again on Friday afternoon, when Duke opens the NCAA tournament against Hampton in Charlotte, the Powers That Be always seem to let the Blue Devils play their first games in the state of North Carolina, just a few dribbles from their home in Durham.
I know, I know: The NCAA likes to keep top-ranked teams such as Duke as close to their campuses as possible. Ohio State, for instance, is the top-ranked team in this year's tournament, and the Buckeyes' first game on Friday is up the road from Columbus in Cleveland.
But Duke basketball is about perception to its bashers, and the perception is that the Blue Devils get all of the breaks.
The perception is that they get all of the calls, too. That's because their designated saint of a head coach is Mike Krzyzewski, the 64-year-old owner of four national championships, a spot in the Naismith Memorial Basketball Hall of Fame and the reputation of always being correct. So Coach K intimidates the referees just by clearing his throat.
You can't forget about Christian Laettner, the most despised college basketball player ever. He had a dramatic game-winning shot for the ages in the last seconds of a 1992 NCAA tournament game against Kentucky. In that same game, he stomped on the chest of a Kentucky player lying on the court, and he had no remorse afterward.
Are all Duke players arrogant? No.
Current Duke star Nolan Smith is an example.
While on a family cruise, Nolan's father, Derek Smith, died suddenly at 34 after a nice career in the NBA and at the University of Louisville. The shock of the situation didn't keep 8-year-old Nolan from telling his mother at the time, "I'm the man of the house now."
Nolan Smith has done little since then to show that he hasn't been the perfect son, and Duke has other touching stories.
Still, we're back to perception.
Oh, and to hear the Blue Devils and Dick Vitale (ESPN's Mr. College Basketball) tell it, Duke has the only rabid fans on Earth. They're known as Cameron Crazies, because they consist of Duke students who camp outside of Cameron Indoor Stadium before home games. They wish to get good seats in order to perform their clever chants, often directed at a star player of the opposing team, and to scream themselves Duke Blue before, during and after the opening tipoff.
Perception aside, Bilas isn't buying much of this, especially the Duke conspiracy theories involving an officiating bias. "With all of the television that there is now, and with all of the metrics with statistical analyses, there's no way," Bilas said. "It would be great if somebody could do that for one person, but it would be smoked out in two seconds."
Uh-huh.
And the Blue Devils mascot doesn't carry a pitchfork.
The opinions expressed in this commentary are solely those of Terence Moore.
FOLLOW THIS TOPIC