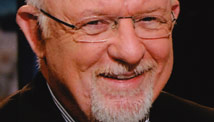 STORY HIGHLIGHTS
Ed Rollins says a Newt Gingrich presidential run will be a fascinating show to watch
Gingrich has built one of the most significant political organizations, Rollins says
Rollins also says his handlers will have their hands full trying to keep Gingrich under control
Rollins says anyone debating the ideas-driven Gingrich had better be prepared
Editor's note: Ed Rollins, a senior political contributor for CNN, is senior presidential fellow at the Kalikow Center for the Study of the American Presidency at Hofstra University. He is a principal with the Dilenschneider Group, a global public relations firm. He was White House political director for President Ronald Reagan and chairman of the National Republican Congressional Committee.
(CNN) -- Newt Gingrich is going to run for president!
Whether he announces or forms an exploratory committee this week or just dives in the deep water as a candidate, he is back in the game, and he will be a fascinating show to watch.
For three decades, I have known, liked, respected and fought with Newt. Nothing he does surprises me. He is a fascinating man and will be a candidate unlike no other.
Today, he has arguably one of the most significant political organizations in the country. Over the past decade, he has built a structure composed of some of the best political operatives and fundraisers, smartest policy wonks and effective communication specialists anywhere. The "Newt Team" can raise money quickly and hit the ground immediately. It could be capable in a few weeks of having the best presidential organization of any Republican candidate.
That's the good news.
The bad news is they have a most unusual and totally uncontrollable candidate.
Newt will be a formidable, controversial and polarizing candidate who will excite his supporters and inflame his detractors. But never underestimate his intelligence or his determination. And never underestimate the media's fascination with his every word.

Gingrich explores running for President

1994: Gingrich's 'Contract with America'

1995: Gingrich becomes House Speaker

1998: Gingrich won't seek re-election
I know of no other candidate in my lifetime who will begin a run for president with more knowledge, skills --and baggage. "Controversy" could be Newt's middle name but "brilliant" and "frustrating" are the adjectives most used by his friends and casual observers.
His recent statement that he "had a life which, on occasion, has had problems," is quite an understatement.
As for the rest of his statement: "I believe in a forgiving God, and the American people will have to decide whether that's [his controversies] their primary concern," we shall see. I guess this must be how Charlie Sheen feels these days.
Twelve years ago when he resigned from the speaker's post and from Congress, his political enemies and even his friends thought his political life was over. How wrong we all were.
Rather than just go off and get rich lobbying, as many former members do, he became a well-paid public speaker, a TV pundit and continued his book writing (23 fiction and nonfiction titles to date). He built a political think tank and campaign organization and remained very much a part of the political dialogue.
He married his third wife, a glamorous former Capitol Hill staffer, and two years ago converted to Catholicism. Many say there is a kinder and gentler Gingrich. Maybe. The long campaign trail brings out the most competitive sides of all candidates.
I don't know when Newt Gingrich first looked in a mirror and said "there is the future president of the United States," but I am sure it was before he wore long pants. Many men would be satisfied to have held the nation's second-most powerful position. There are only five living former speakers, a pretty exclusive club.
Newt was a college professor and twice ran unsuccessfully for Georgia's 6th Congressional District seat before winning it in 1978. He worked his way from the back benches of Congress to the speaker's post over 16 years in which he was viewed by both Republicans and Democrats as a gadfly, pest, rabble rouser and rock thrower against the windows of the establishment.
He was despised, brushed off and isolated and only through his persistence, organizational skill, brilliance, hard work and single mindedness did he rise to the top and lead a revolution. The rest, as they say, is history.
A small part of that history of course is the role in 1997 that the present and new speaker, John Boehner, had in trying to oust Gingrich, viewed as too controversial by many members, in an aborted coup that cost Boehner his leadership position but set in motion Gingrich's departure after the next election. Boehner's mantra is not to do it Gingrich's way and that so far is good counsel.
I don't believe Gingrich will win the Republican nomination, but the process will gain immeasurably by his participation. He will lecture, educate, preach, entertain and if he doesn't self-destruct will be one of the final players.
Newt has 25 new ideas every hour. Some inspired, some ridiculous and sometimes he can't tell the difference. He loves the sound of his own voice and often is not careful in what he says. But he is always entertaining and intellectually stimulating. He will shake up this race up and those who debate him better come prepared. He is formidable in any setting.
My old boss Ronald Reagan made a career out of being underestimated.
The late governor of California, Edmond G. "Pat" Brown, father of the state's present governor, couldn't wait in 1966 to run against Reagan, the former actor. President Jimmy Carter felt the same in 1980, and saw his road to re-election through Ronald Reagan. Obviously both of their campaigns failed: Reagan was elected governor and ultimately president, defeating both men by landslides.
Newt is not Ronald Reagan, but he was an advocate and key supporter of him throughout his presidency. He evolved from a Rockefeller Republican to the staunchest defender of Reagan conservatism. To those who dismiss a Gingrich candidacy, be prepared to see him dominate the agenda with things that need to be debated and solutions that are different.
The opinions expressed in this commentary are solely those of Ed Rollins.
FOLLOW THIS TOPIC