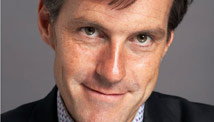 STORY HIGHLIGHTS
Brian Flynn lost brother in Pan Am 103 bombing; says Libya tumult sad, not surprising
He says new evidence may tie Gadhafi directly to bombing; he, others have long thought this
U.S. Justice Dept. should arrest Gadhafi and try him in U.S., he says
Flynn: Many officials worked to "bring Libya in from the cold;" now time for justice to be done
Editor's note: Brian Flynn is the brother of Lockerbie victim J.P. Flynn and vice president of Pan Am 103, an advocacy organization. He is a business adviser.
(CNN) -- Horrible images of the slaughter happening in Libya have flooded our news, and I have received calls and e-mails asking me if I'm happy to see the murderous regime of the man who killed my brother nearing its end.
I'm asked if I've heard that there may be evidence finally linking Moammar Gadhafi directly to the crime of blasting Pan Am 103 out of the Scottish airspace and plunging my 21-year-old brother -- in his seat -- to a field near Lockerbie where he would be found hours later, still strapped in, neck broken.
Well, I'm not happy, nor am I the least surprised. Gadhafi's bloodthirsty response to a long-overdue uprising of the innocent people of Libya makes me beyond sad: More lives are to be ruined to appease the whims of a serial killer playing at despot.
For over two decades, the families of the victims of Pan Am 103 have been calling for the indictment and imprisonment of Gadhafi. One of his agents, Abdel Baset Al Megrahi, was tried by a Scottish court sitting in the Netherlands and convicted in 1988 of murdering my brother and 269 other innocent civilians "for the furtherance of Libyan intelligence."
Opinion: The bizarre Gadhafi I met
Megrahi clearly did not act alone and it was widely believed that Gadhafi ordered the downing. In an off-the-record interview, according to then UPI reporter Arnaud de Borchgrave, Gadhafi even admitted as much in 1993. Years later, like any artful sociopath, Gadhafi denied having ever said the words.
Unfortunately, there was never enough documentary evidence to indict Gadhafi alongside his henchmen. This week, the defected Libyan justice minister, Mustafa Abdel-Jalil, told a Swedish newspaper reporter that the necessary evidence does exist.
It is now time for the U.S. Justice Department to re-focus its efforts on this case and immediately issue a warrant for Gadhafi's arrest and extradition. He should be made to stand trial in the United States for the Lockerbie bombing before he can be conveniently shuffled off to any sort of international tribunal.
As we have learned from the premature and feckless release of al-Megrahi 19 months ago, we cannot trust the British or the Scottish governments to apply justice that doesn't benefit their coffers in return.
Over the years, Lockerbie families have loudly objected to any hint of rapprochement with Libya. Our feeling has always been that Gadhafi needs to be held accountable. If we try to "move on," we betray the Lockerbie victims and the people of Libya. We are horrified by the violence there now, but we are not shocked.
Those who lobbied to normalize relations with Libya or to free Megrahi include U.S. energy companies, BP, former British Prime Minister Tony Blair, Scottish First Minister Alex Salmond, Scotland's Justice Minister Kenny MacAskill, former Justice Minister Jack Straw, and many others. Their cynical moves over the years to "bring Libya in from the cold" have legitimized and empowered the Gadhafi regime.
Meddling with Libya's"mad dog" is dangerous
Last summer, Sens. Robert Menendez and Frank Lautenberg of New Jersey, and Kirsten Gillibrand and Chuck Schumer of New York called for an investigation into the particulars behind Megrahi's release. Their efforts were instantly thwarted by those in the U.K. government and the Scottish government involved in his freeing , as well as BP, which admitted lobbying for release to help close an oil deal on Libya's coast.
It is time for these people to be held accountable for their betrayal of the principles of justice.
We have the opportunity to change the end of this story. President Obama may have been tempered in his remarks last night because of his concerns for the Americans still in Libya, he needs to step it up. Now is the time for America to stand behind the Libyan people. There is no moral ambiguity here: Libya is not Egypt or Tunisia or even Iraq. This Libyan regime attacked the United States and we have never held them accountable.
Gadhafi is not another Mubarak. He is another Osama bin Laden, but more powerful and effective. If there is not enough evidence of his craven ways, Thursday Gadhafi went on Libyan radio to declare that none other than bin Laden is behind the revolt -- an idea so ludicrous that you know Osama is somewhere in a cave laughing his head off. Gadhafi is the bad guy here, a madman, a megalomaniac, and an enemy not only of the U.S. and Libya, but also of universal human values. Think Milosovic. Think Amin. Think Hitler.
This is about so much more than my brother, or even the freedom of the Libyan people at this point. This is about what it means to uphold justice and live in a free society.
What Obama needs to say is that the U.S. will stop at nothing to hold Gadhafi accountable for his mounting crimes against humanity, and that our country is here to help the Libyan people in any way to help remove him and transition to a free Libya.
The opinions expressed in this commentary are solely those of Brian Flynn.
FOLLOW THIS TOPIC