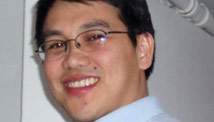 STORY HIGHLIGHTS
The overthrow of a tyrant is probably only the beginning of a series of upheavals and crises

Civilian leaders cannot put friends and relatives into positions within the government

Citizens must continually rally around pro-democracy forces

Building a democracy is not the sole role of elected or appointed government officials


Editor's note: Arnel Paciano Casanova is Executive Director of the Asia Society's Philippines Center.
(CNN) -- As waves of protest and turmoil wash over the Middle East, Filipinos are celebrating the 25th anniversary of their "people power" revolution that ousted the dictator, Ferdinand Marcos.
So what can the people of Philippines teach the people of Tunisia, Egypt, Bahrain and Libya about handling democratic change? Here's the short answer: The overthrow of a tyrant is probably only the beginning of a series of upheavals and crises.
Marcos was forced from power and into exile on February 25, 1986, after the military switched sides and swung behind massive street demonstrations. But that support was short lived and the Philippines was soon rocked by a series of bloody coup attempts against the new pro-democracy President Cory Aquino. In one attempt, her son and now president, Benigno "Noynoy" Aquino III, almost died in an ambush by rebel soldiers.
The involvement of the military in the overthrow of the dictator can be a turning point for a people power movement. Played out wrongly, it can quickly metamorphose into another form of dictatorship and lead to the rise of neo-oligarchs and cronies. But done right, it can bring progress if the security forces work with, and not against, civilian rule.
Mrs Aquino weathered the putsches against her and served out her full term with the backing of army chief Gen. Fidel Ramos. He then succeeded her as president after forming his own political party and winning elections. Although criticized for appointing too many retired generals to his Cabinet, he delivered economic gains and stability.
But then came then came a new set of setbacks. The Asian financial crisis struck in 1997 and one year later, Joseph Estrada, a former action movie hero, was overwhelmingly elected president. His administration was characterized by plunder and massive corruption that, once exposed, led to a new round of street uprisings known as "People Power 2."
Estrada was jailed, tried and eventually convicted. Gloria Macapagal Arroyo took over the top job but her 10-year presidency was also marred by allegations of graft, electoral fraud and human rights abuses. She likewise suppressed two attempts to topple her by a group of junior military officers who had complained of corruption in the government and the military itself.
The overthrow of a tyrant is probably only the beginning of a series of upheavals and crises.
--Arnel Paciano Casanova
Attempts to impeach her were blocked by her allies in the House of Representatives who were recipients of pork barrel largesse. Anti-Arroyo protests were sometimes met by violent dispersals and whistleblowers ended up being the ones prosecuted. Rumors were rife that she was planning to amend the constitution so she could extend her time in power. However, street demonstrations led by no other than Mrs Aquino galvanized opposition against change.
Mrs Aquino died in 2009 and her passing generated wide support around her son, Noynoy. He won the presidency in 2010 in what many regard as the rebirth of democracy through peaceful and fair elections.
Here are some lessons learned in Manila that might now resonate in Tunis and Cairo:
Firstly, overthrowing a dictator does not by itself create a democracy. But it can create a huge power vacuum. In that uncertain climate, coup attempts and instability can open the way for the coming of a new repressive regime. It's essential that civilian authority over the military is put into place as soon as possible and that chain of command within the ranks is kept intact to ward off the danger of civil war and anarchy. The civilian bureaucracy must start to function again quickly so that the military is not tempted to wade into in civilian affairs.
Secondly, civilian leaders cannot simply put their own friends and relatives into positions within the government. This can lead to cronyism and corruption. Allowed to degenerate further, the situation can produce oligarchy and dictatorship. Masquerading under the guise of "democracy," institutions that should serve the greater good only watch out for the interests of rich and powerful elites.
Thirdly, citizens must continually rally around pro-democracy forces. In a corrupt environment, honest reform-minded leaders and their supporters can find themselves the targets of marginalization and even assassination. It is heart breaking that so many activists, social workers, lawyers, doctors, journalists and whistleblowers have lost their lives in the past quarter century since Marcos.
Building a democracy is not the sole role of elected or appointed government officials. It is the collective responsibility of every citizen to make their leaders accountable. It goes well beyond simply kicking out a dictator or ousting corrupt politicians. It takes years of courage and perseverance to stand up for freedom and justice.
The Philippines has paid a high price since the ouster of Marcos. But now Filipinos can hold their heads high. Today, their democracy is alive and stronger than ever.
FOLLOW THIS TOPIC