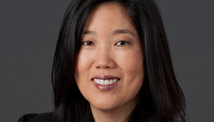 STORY HIGHLIGHTS
Michelle Rhee: "Last in, first out" policy in laying off teachers doesn't factor in skill
Rhee: When layoffs are based on seniority, some of the best teachers are fired
Because the latest hired make less, the schools lose more of them, Rhee writes
Policy disproportionately hurts poorer schools, which hire more new teachers, she says
Editor's note: Michelle Rhee is the former chancellor of Washington, D.C., public schools and the CEO and founder of StudentsFirst.org, which advocates teacher evaluations and eliminating tenure and making policy decisions based on students' needs.
(CNN) -- State leaders across the country are confronting some of the toughest decisions they have ever had to make in order to balance their budgets amid a massive financial crisis. As a parent who has worked in education for almost 20 years, knowing that budget cuts will soon hit education is far from my ideal.
A wave of layoffs will likely happen this summer, and my group, StudentsFirst.org, calculates that at least 160,000 teachers are at risk of losing their jobs. What makes this even tougher on kids is that the majority of the country's states and school districts conduct layoffs using an antiquated policy referred to as "last in, first out." The policy mandates that the last teachers hired are the first teachers fired, regardless of how good they are. As it stands now, teachers' impact on students plays absolutely no role in these decisions.
When we fold "last in, first out" policies into the budget crisis, our children stand to lose some of the best teachers in the country unless states work very quickly to erase the policies from the books. Most people know by now that international tests show our kids perform behind other developed countries, and far too many American students are graduating without the skills and knowledge necessary to compete for high-skilled jobs.
One thing is clear: We will not reverse this trajectory or regain our global standing without the powerful work of America's great teachers. Especially now, the status quo won't do. We have to be more competitive than ever, not less. Yet in almost every state across the country, the last in, first out policy is softening America's competitive edge.

60 kids per class in Detroit schools

A war on teachers?

Emanuel takes aim at Wisconsin governor

Plan to curb bargaining rights blasted
In difficult times like this, it may be easier to turn a blind eye to the compelling connection between teachers and our future long-term prosperity. We cannot do this to our kids. If we want to come out on the other side of this crisis with public education stronger, we have to do everything possible to keep our best teachers in the classroom. Last in, first out policies actively work against this goal. Here's why:
First, research indicates that when districts conduct seniority-based layoffs, we end up firing some of our most highly effective educators. These are the inspiring and powerful teachers that students remember for the rest of their lives, and our nation will lose more of them with every such layoff.
Second, last in, first out policies increase the number of teachers that districts have to lay off. Because junior teachers make less money, schools will lose more teachers and more jobs as long as these policies are permitted by law.
And finally, last in, first out disproportionately hurts the highest-need schools. These schools have larger numbers of new teachers, who are the first to lose their jobs in a layoff. High-income areas have more stable systems and fewer new teachers, and they are less impacted by budget cuts. Students who live in these poor areas can't afford to lose their best teachers on top of those cuts. Yet last in, first out will drain the school systems of their best educators in the neighborhoods that need them the most.
We cannot afford to ignore the effect that such a policy has on kids. It's time to act.
The bottom line is layoffs should be based on teacher performance and effectiveness, not seniority -- regardless of whether the teacher is new or been in the system for a while. Achievement varies from student to student, and so I support a "value-added" growth model that effectively measures a teacher's impact on student progress.
In early December, I launched StudentsFirst, a national movement to defend the rights of children in public education. Our first major initiative is the national Save Great Teachers campaign, in which we're urging states to make policy changes ridding the nation's public schools of harmful last in, first out polices. Those who want legislators to revise state policies should visit StudentsFirst.org to find out what they can do to help.
Together, we can save great teachers by working to hold districts, boards of education and state legislators accountable. Let's eliminate outdated policies and give our children the quality education they deserve.
The opinions expressed in this commentary are solely those of Michelle Rhee.
FOLLOW THIS TOPIC