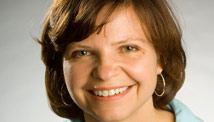 STORY HIGHLIGHTS
Jennifer Cooke says pirate attacks that killed four this week will renew attention on piracy
Policymakers will see little progress without coordination, political will, she says
Efforts to end piracy spotty; big-money industry is entrenched, flourishing in Somalia
Cooke: Nations must work together to stem piracy's cash flow, money laundering
Editors note: Jennifer Cooke is director of the Africa Program at the Center for Strategic and International Studies in Washington, D.C.
(CNN) -- The killing of four U.S. citizens, found Tuesday aboard a yacht hijacked by Somali pirates, will likely renew U.S. attention to the menace of piracy, which threatens an ever widening expanse of waters off the Somali coast.
As in the past, however, policymakers will find that there are few effective options in combating what has become an increasingly sophisticated, transnational and highly lucrative criminal industry. It has flourished in Somalia, a country that for more than 20 years has lacked a functioning government and any semblance of state institutions.
International efforts to curb piracy have yielded little success, because they have failed to change the risk/reward calculus for ringleaders -- who continue to see large revenue flows but suffer few personal risks -- or to address the vacuum of governance within Somalia that allows the piracy business to thrive.
Last week, a New York court sentenced Somali pirate Abduwali Muse to over 33 years in prison for his role in hijacking the U.S.-flagged Maersk Alabama in April 2009. In handing down the maximum available punishment, the judge cited general deterrence as the most important sentencing factor.
But it is uncertain how much of a deterrent this kind of sentence will have. The best hope for deterrence hinges on political will, resources and sustained attention from the United States, the broader international community, and, indeed, the Somali people themselves.
In the past year, more countries have worked to bring captured pirates to justice, but these efforts have been uneven. Many countries whose naval forces have captured pirates are unwilling to shoulder the cost and complication of prosecuting them in domestic courts.
In many cases, captured pirates have simply been released to return ashore, where neither the federal transitional government in Somalia nor the government of the semiautonomous region of Puntland, where many of the pirates are based, has the will or the institutional capacity to prosecute them.
The people who actually carry out the majority of attacks at sea rank low in the larger organizational structure or the piracy industry. They are not typically the major beneficiaries of ransom payments which, at the end of 2009, averaged $3.5 million and have reached as high as $9 million. Most often, they are young, unemployed men or teenagers with few economic opportunities on shore, willing to take significant risks for the promise of monetary reward and easily replaced by other young hopefuls.
Friends remember Americans killed by pirates
Meanwhile the organizations' leaders -- who manage a multimillion dollar enterprise that includes professional ransom negotiators, financiers, individuals who procure weapons and technology, intelligence operatives -- launder their take through property purchases and banks, largely in neighboring states in East Africa and the Gulf states. Kenya's capital of Nairobi and the coastal town of Mombasa have seen a recent housing boom which many attribute to the influx of piracy money.
Beginning in 2009, three major naval deployments to the area -- the U.S.-led multinational Combined Task Force 151, the EU-led Operation Atalanta, and NATO's Operation Ocean Shield -- as well as the presence of Chinese, Iranian, and Russian naval forces, led to some success in foiling attacks under way or capturing perpetrators.
But they have had little effect in stemming the overall number of attacks, as pirates reinvest their revenues in increasingly sophisticated tactics and technology, including GPS-tracking systems, communications equipment, weaponry, faster boats, and the use of "mother ships" as refueling bases. These allow them to target vulnerable vessels, evade detection, and expand the radius of operations farther and farther offshore.
The International Maritime Bureau reports 11 successful hijackings and 224 hostages taken in just the first six weeks of 2011, bringing the total number of ships currently held to 33 and the number of hostages to an estimated 712. Effectively patrolling the vast expanse of the Indian Ocean and responding to reports of attacks in time is nearly impossible, and even maintaining current deployments over time may become prohibitively expensive.

Sailor's friend: It was their mission

Hijacked yachters' last moments
Greater pressures will be brought to bear on shipping lines to implement basic steps to deter and evade attacks and to coordinate more consistently with naval forces in the region, and on recreational sailors to steer well clear of the area.
What is the solution? It lies on land. The United States and the international community must bolster efforts to track and disrupt the inflows of money to the industry from private investors, and money laundering that make the piracy enterprise so attractive and rewarding to its leaders. They must also bolster intelligence-sharing -- particularly with states in East Africa and the Saudi Peninsula -- identify and sanction ringleaders, and bring to bear the same kinds of tools and sense of urgency that have been used to monitor and disrupt terror financing.
The bigger and more difficult solution will be in building criminal justice capacity -- basic coast guard and port security operations -- and winning some modicum of cooperation from political or local traditional authorities in Puntland, where most piracy organizations are based.
The international community can condition potential development and financial assistance on demonstrable, incremental progress of local authorities in tackling piracy at its source.
It will require building an anti-piracy constituency within Somalia that lays out the costs of piracy to Somalia's longer-term future and culture, perhaps buttressed by support from traditional authorities and religious leadership. Most of all, such a strategy will need to offer to Somali authorities and communities a vision of broad-based development and opportunity that make criminality an unattractive option for future generations.
The opinions expressed in this commentary are solely those of Jennifer Cooke.
FOLLOW THIS TOPIC