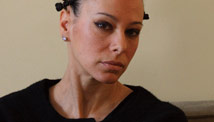 STORY HIGHLIGHTS
Up to 300,000 children are at risk of being sold for sex every year, government data show
Many of the girls suffer from criminalization, but not the men, Malika Saada Saar says
Men continue to buy and sell girls without fear of legal repercussions, Saar says
Editor's note: Malika Saada Saar is the founder and executive director of the Rebecca Project for Human Rights, a nonprofit organization that advocates for justice, dignity and policy reform for vulnerable women and girls in the United States and in Africa.
(CNN) -- Americans are right to get angry at the violence against women and girls in developing nations: the Congo rape camps, the widespread practices of female genital mutilation in West Africa and the infanticide of females in China.
Our disgust at the violence committed against women and girls is heightened by the culture of impunity that allows the perpetrators of these crimes to go free without condemnation or punishment. That culture also turns victims into criminals, such as the girls in Thailand who are beaten and raped and then ostracized by their families and society.
But our indignation must be turned inward, too. Here in the United States, there is a similar culture of impunity when young American girls are sold for sex. There are 100,000 to 300,000 children between 11 and 14 who are vulnerable to being sold for sex by pimp-captors every year in the United States, according to government statistics
These girls, many of whom are runaway children from fragile families or communities, are lured, tricked or coerced by pimps, who promise them love and safety.
Sometimes, these girls are snatched off the streets by pimps, leaving heartbroken parents to search websites such as backpage.com that advertise sex for sale and walk the "tracks" to try to find their daughters. Young girls are the new commodities that traffickers and gangs are selling.
Why? Because they can.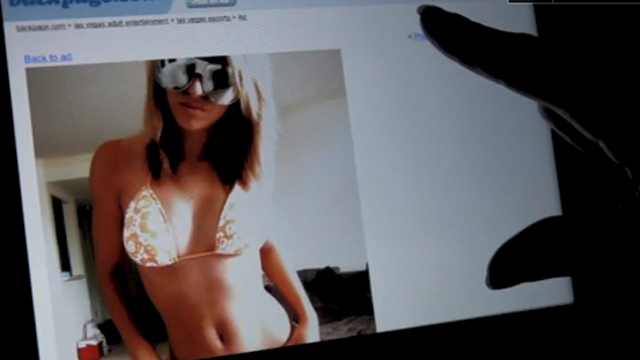 Uncovering America's dirty little secret

Girls bought and sold online

Men who buy sex
The perpetrators of this new form of modern slavery in America can sell girls for sex without fear of punishment. As incomprehensible as it seems, today trafficking girls brings in more profits and results in less prison time than dealing crack.
There is no "war on trafficking" or any similar culture of crime and punishment for selling a 12-year-old girl for sex. Perversely, it is the girls -- not the men -- who suffer from criminalization.
Few buyers of prostituted children are arrested or prosecuted in the United States, according to the international anti-trafficking organization Shared Hope.
But girls who've been trafficked frequently end up arrested for prostitution. It is the girl who is restrained by police after a "bust" or a "raid" on a hotel room -- not her trafficker or the "john."
It is the girl, repeatedly raped by grown men, who is shackled and put behind bars. Rarely are these girls perceived as victims.
They are instead cast as "'hos," prostitutes or "bad girls." Take, for example, in a Washington-area courtroom last year, where a colleague of mine heard a prosecutor call a girl who had been arrested on charges of prostitution "a little black 'ho.'"
Rather than feeling rescued from a torturous situation and placed in safety, she was reviled and publicly humiliated in a court of law.
It is a story typical of so many girls arrested for prostitution. They are treated as criminals, not victims. This view explains why there are so few safe- haven programs for girls trafficked -- or why not even one cent of federal funding for trafficked victims under the Trafficking Victims Protection Act goes to domestic victims.
And, unfortunately, it also explains why men continue to buy and sell girls without fear of legal repercussions. It is time to prosecute those who sell and purchase girls.
If they are subject to punishment for their criminal acts against children, pimps and "johns" will be less interested in the marketplace of young girls. The laws already exist -- such as statutory rape and child-endangerment laws -- but there is no political will at the state or federal level to prosecute the perpetrators -- especially the "johns."
Despite all the political jingoism about being tough on crime or protecting our children, lawmakers are remarkably indifferent to prosecuting these child abusers and rapists.
We owe it to prostituted girls to give them freedom, refuge and safety -- and harsh penalties for every entity involved in their trafficking -- pimps, victimizers and enterprises that profit from these sales.
No girl in America should be purchased, sold, raped, abused or exploited -- and with impunity.
The opinions expressed in this commentary are solely those of Malika Saada Saar.
FOLLOW THIS TOPIC