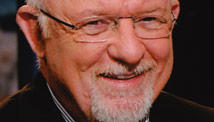 STORY HIGHLIGHTS
Ed Rollins says Barack Obama gave a good speech
He says it was similar to speeches many GOP candidates might give
Rollins says speechmaking is easy, compared with governing
Editor's note: Ed Rollins, a senior political contributor for CNN, is senior presidential fellow at the Kalikow Center for the Study of the American Presidency at Hofstra University. He is a principal with the Dilenschneider Group, a global public relations firm. He was White House political director for President Ronald Reagan and chairman of the National Republican Congressional Committee.
New York (CNN) -- The president showed his greatest talent last night in his State of the Union speech -- and that talent is making a speech that makes everyone feel good.
It's what helped get him elected, and on occasion he still can inspire the crowds. But unlike past State of the Union speeches, the audience was well behaved. I can say after watching about 40 of these things and having been in the hall for a couple, the members behaved like adults, were respectful and seemed to listen.
To the millions watching at home, that had to have a soothing effect. "Date night" seemed to work, and the president's line that you need to do more than sit together, you must work together, was a challenge.
It was a fine speech, maybe not his greatest, but more than adequate for the times. And he set the tone, in this period of reflection after the tragedy of Tucson: Let's just get along and do the people's business.

How well did Obama perform in speech?

Gergen, Fleischer square off on cuts

30 years of deficit debate

State of the Union: A graphical recap
It was a speech that wasn't partisan or even bipartisan. It was G rated and had a little bit for everyone.
It actually was a speech that -- with a little careful editing of some of the throwaway lines to placate his worried liberal friends in the House -- any of the Republican candidates running for his job could give in the coming months.
The promises to freeze spending, lower the corporate tax rate, veto earmarks, be the friend of big business, love our troops, improve the education of our kids, reform and simplify the tax code and restructure the government could all have been stated by Ronald Reagan 30 years ago this month after his first inauguration.
The details of the president's plan will become clear quickly, when he presents his budget to Congress in a few weeks, and it's the details that count.
House Republicans are serious about the budget and will pass one as promised by the very able Rep. Paul Ryan, chairman of the House Budget Committee, who gave an excellent response to the State of the Union.
Obviously, seeing Speaker John Boehner sitting behind the president, instead of Nancy Pelosi, reminded us that it is a new day.
To many of the Democrats who thought President Obama was the second coming of FDR and now worry that he is becoming Bill Clinton redux, the speech reminded them of the "shellacking" they took at the polls in November. They should remember that nearly everybody likes Clinton today, and despite his challenges as president, he got re-elected.
Obviously, getting re-elected is front and center on the White House's agenda, and this speech was not so much the State of the Union as it was a testing of the campaign themes he thinks he needs to woo back those elusive independent voters who don't like either party very much.
The most telling picture of the night for me was the side-by-side picture of the last two presidential losers: Sens. John McCain and John Kerry. Both men carried the banner of their party and were badly beaten.
It actually was a speech that -- with a little careful editing ... any of the Republican candidates running for his job could give.
--Ed Rollins
Both men's characters were burnished by their service to their country. And today, both serve their country ably long after their dreams of the presidency have been dashed.
Kerry was wounded early in his Vietnam service, came home early and became an anti-war advocate. McCain's service ended as a tortured prisoner of war who came home a hero and still fights with that warrior mentality for our troops.
They and the many others of opposite views sat together last night and listened politely to a president who must lead us in the months ahead.
Will they follow, will they put aside their differences and will they be able to compromise on the many issues that neither side can control alone? We really won't know until the battles begin.
Speechmaking is easy. Governing is hard. A year from now, if the members are still sitting together and have accomplished something, we the public will surely benefit.
Reagan once told me a speech is like a 220-yard dash (200 meters today).
You start out fast, coast in the middle and kick in full speed at the end. Obama started fast, shifted to marathon speed in the middle and finished OK. He needs to go full speed from now on.
The opinions expressed in this commentary are solely those of Ed Rollins.
FOLLOW THIS TOPIC