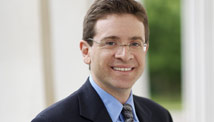 STORY HIGHLIGHTS
President Obama's ratings have risen since he took a centrist course
Julian Zelizer says Obama shouldn't devote State of the Union simply to reaching out to GOP
He says Reagan, Clinton reaffirmed key principles after their midterm losses
Zelizer: Obama should use speech to explain what his basic values are
Editor's note: Julian E. Zelizer is a professor of history and public affairs at Princeton University. He is the author of "Jimmy Carter," published by Times Books, and editor of a book assessing former President George W. Bush's administration, published by Princeton University Press.
Princeton, New Jersey (CNN) -- Many political analysts are urging President Obama to give a State of the Union Address that is conciliatory toward Republicans and that acknowledges that voters are unhappy with the direction of his policies.
Ever since he agreed to extend the Bush tax cuts in a compromise with Republicans, his poll numbers have been improving, and Obama has filled several key positions in his administration with moderate Democrats. There is reason to think that the president will continue this path.
Yet Obama should not go too far by making this a speech that is solely about compromise. Since coming to Washington, Obama has remained something of a puzzle to his supporters and opponents. As Princeton economist and former Federal Reserve Vice Chairman Alan Blinder told the New York Times, Obama's "public relations and related politics" have not been as good as his policies. "One damaging result," he said, "of that is the American public has little to no understanding why various things were done, why they made sense, what effect they were expected to have and did have, and instead they feel ripped off."
A certain ambiguity about what he stands for has often allowed his critics, on the left and the right, to paint him with the worst brush possible. He has not done well in the message wars and his opponents have repeatedly trumped him in shaping national discussion about his presidency and his policies.
Obama will need to be seen as more than someone who compromises.
--Julian E. Zelizer

State of the Union address preview

Previewing the State of the Union
Other presidents trying to recover from their party's bad performance in midterms have used the State of the Union Address to reach out to the other side. In January 1983, President Ronald Reagan was trying to cope with the significant boost in liberal House Democrats who had been elected in response to the poor economy.
During his State of the Union Address, Reagan did offer some concessions to Democrats. He acknowledged that his administration had underestimated the severity of economic conditions. Reagan said: "Curing those problems has taken more time and a higher toll than any of us wanted. Unemployment is far too high."
Like Reagan, President Clinton suffered a horrible midterm in 1994. The Republicans took over the House and Senate from Democrats, who had been in control of both chambers for all but six years since 1954. The situation for Clinton looked dire. R.W. Apple Jr. wrote in the New York Times of a "deflated Presidency."
In his State of the Union Address, Clinton acknowledged the significance of the midterm elections and promised that he would work with Republicans to cut government, cut taxes, reform welfare and curtail illegal immigration.
While both presidents spoke of compromise and reconciliation, they also used the State of the Union Address to define their core principles. Reagan, for example, did not back down from his basic agenda of tax cuts, anti-communism, and cuts in domestic spending. Insisting that military spending would continue to rise, Reagan called for a "federal spending freeze" on all other programs in order to reduce the size of the deficit.
He rejected pressure for jobs programs and more public spending, staying resolute about the centrality of private markets over government. He disputed claims that defense spending and his tax cut had fueled the deficit.
In Clinton's 81-minute speech, the longest State of the Union until that time, he also reminded voters of his basic values, the themes that had shaped his campaign in 1992. Clinton spoke of a "New Covenant" between the government and voters.
Clinton promised the nation that he would fight for the middle class. He also stood his ground on some specific policies. For example, he said that even though several Democrats lost their seats as a result of their support for repealing the ban on assault weapons, he would not back down: "A lot of people laid down their seats in Congress so that police officers and kids wouldn't have to lay down their lives under a hail of assault weapon attack, and I will not let that be repealed."
While Clinton acknowledged his agreement with Republican priorities such as deficit reduction, like Reagan he made clear that he would pursue those goals in very different ways than the GOP. "I applaud your desire to get rid of costly and unnecessary regulations," Clinton told the Republican majority, "But when we deregulate, let's remember what national action in the national interest has given us: safer food for our families, safer toys for our children, safer nursing homes for our parents, safer cars and highways, and safer workplaces, cleaner air, and cleaner water."
The decisions of Reagan and Clinton to defend certain principles in these and other speeches, even when their presidencies seemed deflated, helped them to keep their electoral support. While they were compromising on issues like tax cuts and welfare reform, voters retained a sense of what these presidents stood for and what their limits were in compromise.
Even as he made many deals with Democrats, following the midterms Reagan did not back down from his desire to be tough with the Soviet Union and he continued to defend a limited role for government. For all his triangulation, Clinton also rebounded against Republicans by opposing what he viewed as excessive budget cuts, defending key domestic programs like Medicare, and pushing for new initiatives such as health care coverage for children.
Although Obama finds himself in a very different historical context than these presidents, he must use this moment before the nation to give voters a better sense of what he is about and what policies will shape the next two years of his presidency.
As the 2012 election approaches, the rhetoric in Washington is likely to heat up.
When it does, Obama will need to be seen as more than someone who compromises. Obama's State of the Union can't simply be a list of deficit reduction measures nor can it only be a message of outreach to the GOP.
He can use this opportunity to answer some of the big questions surrounding his presidency. He can explain how and when the government can solve certain problems better then markets. He can explain to Americans how his health care bill will help contain costs for citizens. He can share with the country how he balances concerns over the deficit with the need to stimulate the economy and what exactly is the path he envisions toward a stronger economy.
By tackling these and other questions, Obama has to use this opportunity to explain himself and his presidency, providing voters a stronger understanding of who he is and what policies he will defend as he enters into discussion with a Republican House.
The opinions expressed in this commentary are solely those of Julian E. Zelizer.
FOLLOW THIS TOPIC