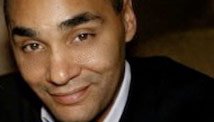 STORY HIGHLIGHTS
Rik Willard says Steve Jobs' absence could help Apple, says we may be at end of "Jobs era"
Company successful, he says, but competition looms as some question its continued "cool"
Jobs indeed a legend who gave cultural expression to emerging tech landscape, Willard says
Willard: Tim Cook has background for job, will continue -- and spark -- Apple innovation
Editor's note: Rik L. Willard is the founder and president of RULE7MEDIA, a digital consultancy and venture development firm based in New York. He is speaker on digital media and entrepreneurship, and is a fellow of the Foreign Policy Association.
(CNN) -- Steve Jobs' leave of absence from Apple because of health reasons is a sad turn of events, but the timing may turn out to be the most deeply significant move in a career that is the very definition of significance. It may also, ultimately, save Apple from itself.
Fact is, we appear to be at the end of the Jobs era, and that's OK. Not because we don't love Jobs, because we do. It's because the generation he inspired, and the new markets he created, are maturing. Our get-out-of-the-house gifts are the iPhone, the iPad and a completely new way of being digital: the app.
But it could be that Apple had nowhere to go under Jobs but down.
To be sure, at the moment the company's perch is pretty lofty: A day after Jobs announced his hiatus, the company reported a record-setting 78 percent increase in earnings.
However, there is the long term to consider. Online rumblings question whether Apple is as cool as it once was before it was huge. It has resorted in recent years to what some call "Gestapo-like" tactics to protect its secrecy-shrouded product launches, as in the infamous and ferocious response to an employee's loss of a fourth-generation iPhone prototype last spring. It also has banned certain apps from the iTunes store -- a move that is apparently out of touch with cult purists.
And post-Jobs, Apple's mandate will be to contend, for one thing, with such realities as Android's robust global competition. These times demand a new direction to maintain, but also to deepen, the company's cultural and economic leadership.
Of course, it's an understatement to say that Jobs remains a legend and a maverick; his achievements are too numerous to mention here. Suffice to say that he is among that infinitely small group of people who grasped the opportunity of a lifetime and literally changed the world.
A storybook-style, garage-tinkering, bootstrapping entrepreneur and conqueror of galaxies, who could only have been imagined in America: Jobs rises, falls and rises again in Hero's Journey fashion, slinging silicon (and creative advertising) at Microsoft's Goliath the whole way.
But this is no myth. Jobs is the guy who fought a countercultural revolution for the heart and mind of our digital future, was ousted in a bloody coup, then galloped back in to save his dying company.
We know him better yet as the unlikely impresario of techno-cool. His hyperbolic product launches and unique black-and-khaki anti-fashion statements paralleled the edgy gadget-as-fashion promotions. Along the way he gave cultural expression to a generation coming of age in a vast, untamed digital landscape; how we're entertained, how we do business and how we communicate -- all changed forever.
The cult of Apple is the cult of Steve Jobs. That's a fact both that promises much, but is also problematic.
Apple is now Goliath, surpassing Microsoft in market value, impact and almost every other measure of digital culture. Similar to the cult of Bill Gates (yes, there once was one), the company is simply outgrowing its founder. Since "letting go of the baby" is the single hardest thing for a serial entrepreneur such as Jobs, his unfortunate illness may have the touch of divine timing for the company as a whole.
To those paying attention, it seems obvious that Chief Operating Officer Tim Cook is heir apparent. In Jobs' previous heath-related departures (2004 and 2009), Cook got the nod and did a fine job as reserve quarterback. He knows the playbook and the team trusts him.
Cook's background hints at where the company may be heading. Before Apple, he was the vice president of materials for Compaq. The future of all manufacturing has a lot to do with the invention, sourcing, manufacture and acquisition of new materials -- lighter materials, greener materials, cheaper materials, heat-resistant materials.
Cook's particular skill set implies a brave new world of practically anything: He carries industrial engineering and business degrees, has been absorbed in Apple's design ethos for more than two decades and has an eye toward futuristic materials (think everything from digital-infused clothing to nano-materials, 3-D printing and even bio-computing).
Then there's star designer Jony Ive, a Brit who continues to create truly elegant products, simultaneously pushing buttons and boundaries. The industry still plays catch-up to his genius.
Still, we will miss that mojo Jobs wove around product introductions. The mere anticipation of the drama, pomp and circumstance surrounding new Apple products keeps fanboys and pundits salivating, tweeting, info-leaking and predicting for months prior.
Apple will continue to innovate. Jobs has promised that the iPhone 5 and iPad 2 launches will go on without a hitch in 2011.
Which indicates, more than anything, that they've planned well for this day.
The opinion expressed in this commentary are solely those of Rik L. Willard.
FOLLOW THIS TOPIC