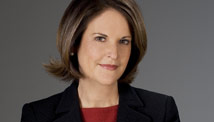 STORY HIGHLIGHTS
Gloria Borger: Debate on who's responsible for political backdrop to Tucson shootings is on
She says it's ridiculous for anyone to seek moral high ground
Borger: Boehner and Obama have struck the right tone in their responses
She says political leaders need to show they can tone down the rhetoric
Editor's note: Gloria Borger is a senior political analyst for CNN, appearing regularly on CNN's "The Situation Room," "AC360°," "John King, USA" and "State of the Union."
Washington (CNN) -- It is probably some form of poetic justice that, in reacting to the attempted murder of a congresswoman and the murder of a judge, some of the political discourse has devolved into an unhelpful and unenlightening argument that goes something like this: It's your fault; no, it's your fault.
Let's just stipulate a few things: The gunman is unhinged. We're not sure of his political or cultural beliefs, if he has any floating around a very warped mind. To ascribe a political motive to this shooter right now is impossible.
This is also true: Assassination is a sad part of our national history. And we've learned that violent mental illness is not limited to any political persuasion.
And one more fact: We have lived in an overheated political environment these past two years. No political party or politician has the corner on bad and boorish behavior.
We have lived in an overheated political environment these past two years.
--Gloria Borger

Pawlenty: Blaming rhetoric 'unfair'

Is political rhetoric too heated?
What has changed is that bad antics are only amplified by a social media environment that leaves us in continual loop of noise. Each tweet begets another; videos spawn sequels.
If madmen want fame or infamy, they can get a taste by posting (without much consequence) their musings. And once they get some notice, wouldn't they crave even more attention?
Of course.
That's where leadership comes in. Not the "leadership" offered by the polemicists, but the leadership offered by the leaders actually elected to lead.
More opinion on the Arizona shootings
This weekend, the newly minted House Speaker John Boehner behaved exactly as he should: Uniting the entire Congress by immediately speaking out ("an attack on one is an attack on all"), postponing a contentious health care vote scheduled for this week and ministering to his considerable congressional flock via teleconference. Neither he nor his fellow GOP leaders appeared on talk shows. Opining on TV, they believed, would lead to no good.
And President Obama did the right things as well. His public response was swift, and he immediately dispatched his FBI director to the scene. After all, a judge had been assassinated and a member of Congress lay in a hospital ICU. The heinous crime was treated accordingly.
Meantime, the jockeying begins for the moral high ground, and it's ridiculous.
That's because no one has it.
Not those who decry infantile entreaties such as "Don't retreat, reload." Or those who blame the movies or TV and talk-radio chatter or nasty campaigns.
It's just not that easy. As Gabrielle Giffords herself wrote a few days ago in an e-mail to Trey Grayson, the Republican newly appointed to run Harvard's Institute of Politics, "I think that we need to figure out how to tone our rhetoric and partisanship down."
It's not just a good idea; it's a job description for anyone who aspires to lead.
The opinions expressed in this commentary are solely those of Gloria Borger.
FOLLOW THIS TOPIC