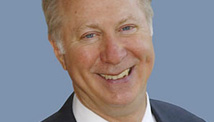 STORY HIGHLIGHTS
David Gergen: Washington is a town that lives on ambition
He praises Pete Rouse for his selfless, thoughtful decision not to seek chief of staff job
Gergen says William Daley is a good choice for next two years of Obama term
He says Daley will attract criticism from liberals for any compromises
Editor's note: David Gergen is a senior political analyst for CNN and has been an adviser to four U.S. presidents. He is a professor of public service and director of the Center for Public Leadership at the Harvard Kennedy School.
(CNN) -- In our national politics, where power and fame are the most powerful narcotics, it takes a rare person to walk away from it all. But Pete Rouse has just done that in the White House and he deserves a hearty salute.
Most Americans have never heard of Pete Rouse, and he is just as happy they haven't. He came to Washington some years ago and worked his way up to become chief of staff to Tom Daschle, the Democratic majority leader in the U.S. Senate.
When upset in a re-election race in 2004, Daschle recommended to a freshly elected senator from Illinois that he hire Rouse as his own chief, helping him to find his way around the Capitol.
Rouse wasn't sure at first if he wanted to stick around, but Barack Obama persuaded him to try it for a while. They have been together ever since, as Rouse has provided critical strategic thinking and quiet, behind-the-scenes management during Obama's rise to the presidency. At the White House, Rouse has been the deputy chief of staff who kept the place together and won deep affection from the staff, even as he kept his name out of the headlines.
It looked like all that would change when Rahm Emanuel decamped as chief to run for mayor of Chicago (where he is now favored). Obama asked Rouse to step in as provisional chief of staff and to finish up a strategic plan for the next two years. Most people would have instantly maneuvered to capture the post for himself -- it is easily one of the five most powerful jobs in Washington -- and by early accounts, Obama was ready to anoint him this week if Rouse wanted it.
But Rouse just said no.

Obama names Bill Daley Chief of Staff

New White House Chief of Staff

White House changes: 'Wall Street won!'
Why would he do such a thing, giving up a chance to bend the arc of history -- not to mention, the financial rewards on the other end?
It was, I believe, a noble act that reflected two qualities in short supply these days among the elite. First, Rouse has consistently demonstrated a great deal of self awareness. He knows where he is good -- building a team, encouraging them to work together, creating an esprit and very significantly, managing up -- but he also recognizes and accepts those areas where he isn't so comfortable -- leading out front, talking to the press, engaging in verbal combat.
He was superb as provisional chief during the lame duck session of Congress, after Emanuel left, but that was a special moment that played to his strengths; he knew instinctively that the next two years will be much rougher politically.
Just as importantly, Rouse is also selfless. He could see that Bill Daley was a more natural fit for the job, so he stepped aside in order to advance his boss instead of himself. Daley is a heavy hitter who knows how to make the system work and is not afraid to bang heads. He can stand as an equal with the titans of Congress as well as Wall Street, even as he schmoozes with the press and appears on the Sunday talk shows.
Obama admires Jim Baker, the extraordinary chief of staff for Ronald Reagan; in Daley, he has chosen his own Jim Baker. Rouse knows that and sacrificed glory for the larger good. That's selflessness.
There will be time enough in coming weeks to assess the new team. My bet is that Daley will be extremely effective as chief and will help to move Obama where he needs to be -- more to the center -- but Daley will also become a huge lightning rod for liberals who will blame him for every compromise.
In Gene Sperling, the president has selected an economic leader with a proven track record of excellence. He is also a strong team player. Over time, it will be seen that this reshuffling has also elevated Valerie Jarrett, who will be even more valued as counselor and friend to the President and first lady.
But before he slips behind the scenes in his role as senior counselor to the president, this is a moment when Pete Rouse deserves the rousing applause he received from the White House staff yesterday when Daley was named. We need more role models in Washington -- and Rouse has just given us one.
The opinions expressed in this commentary are solely those of David Gergen.
FOLLOW THIS TOPIC