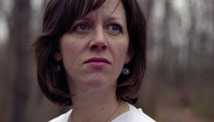 STORY HIGHLIGHTS
Theresa Brown: A standing order is used in specific emergencies or routine care
Time saved with protocols; otherwise, approval takes many people, slows care, she says
Red tape, guidelines severely restricted use of protocols in hospitals, she says
Brown: Time to re-examine standing orders to deliver faster, cheaper health care
Editor's note: Theresa Brown is an oncology nurse in Pennsylvania. She is a leading contributor to The New York Times' blog Well. She is the author of "Critical Care: A New Nurse Faces Death, Life, and Everything in Between."
(CNN) -- My patient one day, a spry 80-year-old, started to cough and feel short of breath during a blood transfusion: classic signs of a transfusion reaction. I stopped her IV, but she needed a steroid to bring her breathing back to normal.
Unable to reach her primary physician, we called in a rapid-response team. An ICU doctor, respiratory therapist, two ICU nurses, a nurse anesthetist, and MDs and RNs from the floor all rushed into the room . . . . to authorize giving my patient this one needed drug.
The patient did not need rescuing, just a dose of solumedrol, and I could have given her that dose, without wasting the time and energy of multiple nurses and doctors, if we had a protocol, or "standing order," in place in my hospital for treating transfusion reactions.
A standing order is a kind of treatment algorithm used in hospitals to expedite care. Protocols are designed by doctors and nurses, implemented by nurses, and are typically used either in specific emergencies or to deliver routine care. A protocol for treating low blood sugar is an example of treating an emergency; putting silver nitrate in a newborn's eyes counts as routine.
Protocols make a lot of sense, according to Nancy Foster, vice president for Quality and Safety Policy for the American Hospital Association. The AHA supports the use of standing orders because, Foster says, "Standardization is an effective way to make sure we do the right thing for the right patient at the right time."
However, in 2008 the Center for Medicare and Medicaid Services released new guidelines that severely restricted the use of protocols in hospitals. After complaints from AHA and other health care organizations, CMS relaxed the guidelines specifically to allow the use of standing orders in emergencies, and claims to support the use of protocols overall.

Repealing health care reform

GOP targets health care law

Good idea to repeal health care reform?

Obama comes home to a new Congress
But the reality on the ground is different. Although CMS ostensibly likes the idea of standing orders, bureaucratic requirements for how orders get signed can make using the protocols very difficult. CMS recently came to my hospital and disallowed standing orders used in the Emergency Department and in one of our ICUs.
The story of that ICU protocol offers an important lesson on how to improve health care in America.
Nurses and doctors in our surgical ICU worked together over several months to develop a set of rules for taking post-operative patients off mechanical ventilation as soon as possible. This process is called weaning, and initiation of ventilator weaning in the surgical ICU was being delayed by waiting for doctors to do their rounds.
Development of the protocol drew on research regarding ventilator weaning, and while the ICU doctors approved it, several layers of hospital administration also had to sign off on it. Once the protocol was adopted, the SICU nurses could slowly -- and according to clearly delineated steps -- reduce the amount of ventilatory support patients received. If patients began to struggle to breathe, the ventilator could be returned to its original settings and no harm done.
The effects were remarkable -- in just this one ICU, patients had shorter hospital stays and the number of days patients spent on ventilators was reduced by 24 percent. Ventilator-associated pneumonia is a concern anytime patients are on vents, and another reason to support weaning patients as soon as possible.
Sounds like a win-win situation. Except that the vent-weaning protocol did not meet CMS's criteria for correct signing of physician orders, so the protocol got put on hold for a few months while the hospital worked to follow those rules.
The cost of one day in an ICU starts at $3,000. That bureaucratic requirement about signing orders --ostensibly used to enforce nurses' not going outside our "scope of practice" -- effectively mandated longer and more expensive hospital stays and poorer care for the patients in that ICU. A government agency was moving health care in the wrong direction.
This may not sound so important until we place it in the context of health care reform, and the out-of-control costs of health care in America. According to a new study from the Agency for Healthcare Research and Quality, the mean charge for the top 5 percent of hospitalizations in the U.S. was $192,000 and the mean charge for the bottom 95 percent of hospital stays was $20,800.
The first number is very high, the second still not cheap. Our health care costs are bankrupting our country.
The Institute of Medicine just released its report on the future of nursing, announcing that it encourages physicians and nurses to work as collaboratively as possible. A useful model of collaboration, called "partnership," has been advanced by the Service Employees International Union. Partnership in that context embraced cooperation between staff nurses and management. Include MDs in the mix and use of standing orders becomes an effective and concrete example of collaborative partnership: the SICU vent-weaning protocol was multidisciplinary in design, nurse-implemented, and supported and approved by management.
Using standing orders can make health care in America better, cheaper and faster, and I'm not the only one who thinks so. The ventilator-weaning protocol that CMS disallowed at my hospital just won a Gold Medal for the 2010 Award for Team Work Excellence in Health Care from the Fine Foundation. In describing the award winners, Milton Fine, the foundation's president, explained "Health care professionals are taking the lead in making the system better, safer, more economical and more patient-oriented."
Dr. Donald Berwick, the new administrator of CMS, says he wants the agency to promote innovation in health care, but an agency memo on the subject of standing orders advises, "This is a complex issue which requires careful consideration by hospitals, physicians, nurses and other licensed health care professionals." Health care costs are eating up more and more of our national budget. The time to begin that "careful consideration" is now.
FOLLOW THIS TOPIC