STORY HIGHLIGHTS
Our summer reads list includes robot uprisings, thrillers and pint-sized superheroes
Director Ridley Scott plans to make "Before I Go to Sleep" into a Hollywood production
"Miss Peregrine's Home for Peculiar Children": A must read for "Harry Potter" fans
(CNN) -- Whether you're firing up your e-reader or lugging a tote full of books to the beach, the summer reading season is upon us. So if you're looking for some fun, escapist entertainment there are a bumper crop of titles awaiting you. From robot uprisings to mind-bending thrillers, even some peculiar pint-sized super heroes. Here are just a few popular picks for some hot summer reads.
"Robopocalypse" by Daniel H. Wilson
First up is a science-fiction novel being hailed as a potential blockbuster.
"Robopocalypse" from Daniel H. Wilson has only just hit bookstores but it's already headed to the big screen. DreamWorks optioned the film rights in November, and Oscar-winner Steven Spielberg is planning to direct.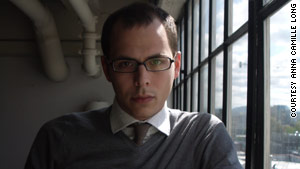 Wilson's science-fiction tale already has plans to hit the big screen.
Here's the premise; in the not-too-distant future, an artificial intelligence program, called Archos escapes from a research lab to lead a robot revolt against mankind. The technology that runs our daily lives unites and turns against us becoming murderous machines. From smart phones, to talking toy dolls, to self-parking cars, hi-tech Armageddon ensues.
Don't let the comic book title mislead you, this is a story based, at least somewhat in reality, full of hard science details, with compelling characters. The author, Wilson knows his stuff, having earned his Ph.D. in robotics from Carnegie Mellon University. He's written several other non-fiction works, including "How to Survive a Robot Uprising."
And a number of authors, from Lincoln Child to Clive Cussler are lavishing high-praise on Wilson, calling him a worthy successor to the late master of sci-fi, Michael Crichton.
"Before I Go To Sleep" by S.J. Watson
Fans of psychological suspense may want to pick up "Before I Go To Sleep," the debut novel from British author, S.J. Watson.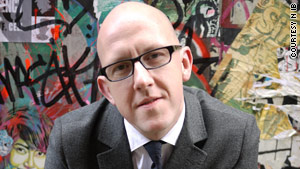 Watson's book involves a woman who can only remember a day's worth of memories.
In the book, the narrator, a 47-year-old married woman Christine Lucas, suffers from a rare form of amnesia. She can only hold on to a day's worth of memories before her mind is wiped clean each night. She wakes up each morning believing herself to be a young woman in her 20s. Instead she finds she's sleeping next to a stranger, her husband and she doesn't recognize her own wrinkled face in the mirror.
To put the puzzle pieces of her life together each day, Christine uses a journal to help her remember what her damaged mind cannot. Then Christine starts to notice inconsistencies between her journal and what her husband is telling her. Could it be he's plotting against her?
The high-concept story may remind you of the 2000 movie, "Memento," but Watson, formerly an audiologist for the UK's National Health Service, based his story, in-part on a similar, real-life amnesia case.
The book is already a bestseller in England, and has sold in 37 other countries.
Hollywood has also come calling. Oscar-nominated director, Ridley Scott plans to bring the book to the big screen.
Watson's story is also drawing endorsements from a growing number of novelists, from high-minded literary types to mystery writers, including Dennis Lehane and Tess Gerritsen, who calls it, "simply the best debut novel I have ever read."
"Miss Peregrine's Home for Peculiar Children" by Ransom Riggs
Readers searching for the next Harry Potter may want to visit "Miss Peregrine's Home for Peculiar Children."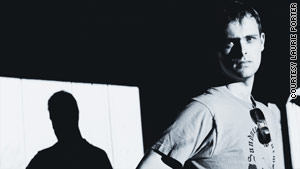 Discover a Harry Potter-esque flavor in Riggs' 'Peculiar Children.'
The Gothic fantasy focuses on a boy who grows up listening to his grandfather's stories of a mysterious island filled with monsters and children with unusual abilities. After a tragic turn, the boy finds himself on the island and discovers that his grandfather's stories were true, the children exist and they need his help.
There are actual vintage photographs, sprinkled throughout the book, some look like an Edward Gorey illustration come to life. Los Angeles-based author Ransom Riggs uncovered many of them at swap meets and flea markets.
Riggs is also a filmmaker, so the book has an appropriately cinematic feel to it. In fact, Riggs recently traveled to Belgium to shoot a creepy trailer for the novel, which you can see on his website, http://www.ransomriggs.com/
The book may also come to life on the big screen as Twentieth Century Fox just bought the film rights, winning what the Hollywood Reporter described as a "heated auction."
There's been a wave of positive buzz for the book online and Amazon.com just named the novel as its Best "Young Adult" Book of the month for June. Decide for yourself. You can sample the story, the first three chapters are posted online, http://quirkbooks.com/book/miss-peregrines-home-peculiar-children
FOLLOW THIS TOPIC