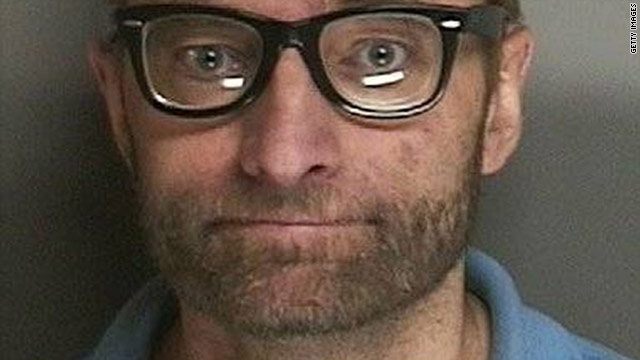 STORY HIGHLIGHTS
NEW: "The evidence, we feel, is strong," a prosecutor's spokeswoman says
Christian Karl Gerhartsreiter ordered to be held without bail
Gerhartsreiter once claimed to be a Rockefeller
He is charged in the death of John Sohus, whose remains were found in 1994
Alhambra, California (CNN) -- A California judge on Friday entered a not guilty plea on behalf of a German-born man -- known for impersonating a Rockefeller -- during his arraignment on a charge of murdering a man who went missing in the mid-1980s.
Christian Karl Gerhartsreiter, 50, is accused of killing John Sohus, who was 27 at the time of his 1985 disappearance. His dismembered remains were found nine years later as workers dug a backyard pool at a home his mother used to own in San Marino, California.
Los Angeles County Superior Court Judge Carlos A. Uranga ordered Gerhartsreiter to be held without bail. Gerhartsreiter is still serving a Massachusetts sentence for kidnapping his daughter; he was transferred from a prison in that state to California this week, authorities said.
Shackled and wearing a blue jumpsuit, Gerhartsreiter was calm during Friday's arraignment. He wore eyeglasses and had a couple days' growth of facial hair. He answered the prosecution's questions with a steady "yes" and waived his right to a speedy trial.
His next court hearing is set for August 16, when the court is expected to schedule a preliminary hearing.

2009: Rockefeller impersonator guilty
Gerhartsreiter, who has led a life of multiple identities, has denied any involvement in the Sohus case. At one point in his life, Gerhartsreiter assumed the identity of "Clark Rockefeller," a cultured poseur who never seemed to have a job. A Boston tabloid dubbed him "Crockefeller."
One of his attorneys, Jeffrey A. Denner of Boston, said he wasn't aware of any breaks in the 26-year-old case that would warrant a charge against his client.
"I was personally surprised because there was so much time, and what new evidence could have arisen, we don't know anything," Denner said after Friday's arraignment. "Old case, new case -- he didn't do it. We maintain his innocence. He maintains his innocence."
Spokeswoman Sandi Gibbons of the Los Angeles County District Attorney's office acknowledged the case has received much media attention. There has even been a Lifetime movie, "Who Is Clark Rockefeller?" starring Eric McCormack as Gerhartsreiter.
"This case has been written about extensively," Gibbons told reporters. "We're happy that the defendant is here, and the process has started.
"The evidence, we feel, is strong. Otherwise we wouldn't have filed the case" in March, she said.
Los Angeles County Sheriff's Department spokesman Steve Whitmore said he was "glad" that criminal proceedings were beginning.
"Nothing is solved until the jury returns a verdict of guilty," Whitmore said. "We're satisfied we got the right person. We're at a point where we can put this issue to rest. It's been a long time coming."
Deputy District Attorney Habib Balian told the court he was going to provide 83 CDs, DVDs and videotapes to defense attorneys.
There are also 9,000 pages of investigative documents that authorities will provide to Gerhartsreiter's attorneys, Denner said.
"They've had 26 years to put it together and there's a lot of information," Denner said after the hearing.
The murder victim's wife, Linda Sohus, has never been found. Except for a few postcards that appeared to have been mailed by the couple from Paris in 1985, her friends and family have not heard from her.
Her disappearance is still under investigation, Gibbons said.
Gerhartsreiter has been serving a four- to five-year sentence in Massachusetts for kidnapping his 7-year-old daughter in 2008. That prison term will expire in mid-2012, authorities said. Gerhartsreiter will receive credit for that Massachusetts sentence while being incarcerated in California, authorities said.
Gerhartsreiter came to the United States from Germany in 1978, according to testimony at his trial for kidnapping. After spending a few years in Connecticut, he moved to Wisconsin, where he married in a green card arrangement using his true name.
Gerhartsreiter then relocated to California.
He settled in San Marino, a wealthy community near Pasadena, where he lived under the name of Christopher Chichester from 1983 to 1985.
He posed as a film student and boasted that he was of English royalty, according to Vanity Fair magazine, which profiled him in January 2009 and quoted several people who knew Chichester at the time.
As Chichester, he rented a guest house from Ruth "Didi" Sohus. Her son John and his wife, Linda, came to live with Didi Sohus during the time Gerhartsreiter lived in the guest quarters.
It is unclear what his relationship was with the couple.
Didi Sohus told investigators she believed that her son and daughter-in-law were in Europe. She filed a missing person report in July 1985, according to the Pasadena Star-News.
Didi Sohus and one of Linda Sohus' friends received postcards postmarked from Paris in mid-1985, purportedly from the couple, but investigators were suspicious of their authenticity.
Sohus sold the house in late 1985 after suffering a stroke. She died three years later.
Through luminol testing of the guest quarters where Chichester lived, investigators found what appeared to be a large amount of blood. (Luminol causes a glow when it comes in contact with blood.) It is not clear when the luminol testing took place, but police thoroughly searched the house when the remains were found and again after Gerhartsreiter's arrest in the kidnapping case.
A former neighbor quoted by Vanity Fair reported that Chichester borrowed a chain saw from him at about the time the couple went missing. An acquaintance, Dana Farrar, said she "saw an area of dirt that had obviously been dug up and filled in" at the time, according to the Pasadena Star-News. When she asked him why, Chichester told her he was having plumbing problems.
Sheriff's detectives from Los Angeles County sought Chichester for questioning in early May 1985, but he had disappeared in a pickup truck registered to John Sohus.
He resurfaced under yet another identity -- that of Christopher Crowe -- in Connecticut in the late 1980s.
In late 1988, Crowe tried to sell Sohus' pickup truck to a man in Connecticut. When he couldn't produce the proper paperwork for the truck, the prospective buyer reported him to police.
Connecticut police soon learned that Chichester and Crowe were the same person, although at that time, no one knew that his true name was Gerhartsreiter.
Crowe disappeared before police could question him.
He resurfaced in Manhattan in 1993 as Clark Rockefeller.
On May 5, 1994, workers digging in the backyard of the San Marino home to install a swimming pool for the home's new owners discovered three plastic bags containing the skeletal remains of a man who wouldn't be identified until 2010.
The investigation heated up again when authorities learned shortly after the 2008 kidnapping that Gerhartsreiter was not Clark Rockefeller. He was arrested in Baltimore, where he was hiding out with his daughter. He had already assumed a new identity: a ship's captain named Chip Smith who, with his daughter Muffy, was relocating to Chile.
His second wife, Harvard-educated financial executive Sandra Boss, testified that she spent more than a dozen years with him before growing suspicious that Rockefeller was not who he said he was.
They met in New York City and were married in Nantucket, Massachusetts. Their daughter, Reigh, was born on May 24, 2001, and her father nicknamed her "Snooks."
The couple divorced in 2007 after Boss hired a private investigator to conduct a background check, according to testimony at the kidnapping trial.
FOLLOW THIS TOPIC