STORY HIGHLIGHTS
James "Whitey" Bulger had been an FBI informant for years before being indicted
Testimony: Bulger tipped off about the indictment in mid-'90s by FBI handler John Connolly
Connolly has been convicted of being corrupted by Bulger
Bulger faces murder and racketeering charges after 16 years on the run
Editor's Note: This article was written shortly after Whitey Bulger's arrest in June 2011.
(CNN) -- James "Whitey" Bulger left Boston 16 years ago in the dark of night, a brash high-echelon FBI snitch one step ahead of a racketeering indictment. He returned last week under the glare of camera lights, a stooped 81-year-old man in shackles.
The reputed Irish mob boss who took Osama bin Laden's place at the top of the FBI's Most Wanted list seemed meek, almost harmless, as he stood in a federal courtroom clutching a stack of charges as thick as a small-town phone book. Asked if he was aware of what was in them, Bulger politely responded, "I know them. I know them all. Thank you."
Don't be fooled by appearances, warns Tom Foley, the organized crime investigator who spent most of his career with the Massachusetts State Police trying to put Bulger behind bars.
"The guy is a sociopathic killer," Foley told CNN over the phone from Florida. "He loved that type of life. He's one of the hardest and cruelest individuals that operated in the Boston area. He's a bad, bad, bad guy."
Foley was among the first to question why the FBI was protecting someone who was, as he put it, "out there killing people." He helped build the case that resulted in the federal grand jury indictments Bulger now faces.Bulger has not yet entered a plea and is due back in court on Wednesday.
Over the years, Foley has testified against Bulger's main protector -- retired FBI agent John Connolly -- who is serving 40 years for slipping his prized informant inside information about rivals and witnesses, some of whom wound up dead. Now, Foley expects to be back on the witness stand as the racketeering cases against Bulger proceed.
"I'll never be retired from this case," Foley said. "It's actually been a huge relief to get to this point. It was unfinished business. It's been a long time coming."

How the feds caught Bulger

FBI credits ad campaign for capture

Fugitive crime boss captured

1998: Bulger's FBI contact in court
Foley rose to command the Massachusetts State Police but is retired now and writing a book about the Bulger case. He's calling it "Betrayal." (The book was published as "Most Wanted" in 2012).
For Foley, the betrayal became obvious in the winter of 1994-'95 when his task force tried to serve arrest warrants against Bulger and his No. 2 man in South Boston's Winter Hill Gang, Stephen "Rifleman" Flemmi. Under the plan, Foley's men would take down Flemmi, and the FBI would handle Bulger.
"We caught Flemmi, and they let Bulger go," Foley said.
Read more about Whitey Bulger's life on the lam
FBI agent Connolly tipped Bulger about the indictments in December 1994, according to testimony at the agent's 2008 trial in Miami. The jury found Connolly had been so corrupted by Bulger that his leaks led to a mob-style execution of a witness. The man's bullet-riddled body was found in the trunk of a silver Cadillac parked at Miami's airport.
Connolly, who grew up in South Boston, handled high-value informants in an FBI program targeting the New England mob, according to Foley and Dick Lehr, a former Boston Globe reporter who co-wrote a book about the Bulger case, "Black Mass: The Irish Mob, the FBI, and a Devil's Deal."
La Cosa Nostra, the traditional Italian mob, was a top priority for the FBI in the 1960s and 1970s. In Boston that meant the Patriarca family.
Enter Bulger, leader of the mob's Irish rivals, the Winter Hill Gang. The group formed in 1972 from splinters of other groups decimated by Boston's ruthless gang wars, according to a brief history contained in the indictments. Bulger, Flemmi and John Martorano were top associates for the gang's leader, Howard T. Winter.
At about the same time, according to Foley and Lehr, Bulger started snitching for the feds. Although accounts vary, he likely was brought in by Flemmi, who turned down being made a member of the Patriarcas; he'd been feeding the feds information on the mob family since the mid-1960s, according Lehr's Boston Globe articles.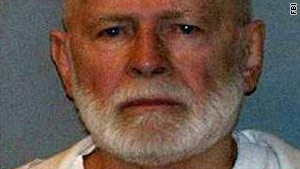 James "Whitey" Bulger is shown in his most recent mug shot after his capture last week in California.
Bulger, meanwhile, had learned to work the system while he was in federal prison for bank robbery. He studied military history and shaved years off a bank-robbery sentence by taking LSD for CIA-sponsored mind control experiments, Lehr said. He turned his role as a snitch to his advantage and built a crime empire while ratting out his rivals and manipulating Connolly and the FBI, according to Foley and Lehr.
"He's a master of strategy," Lehr said. "The Boston FBI was his private security force."
How could this happen? Foley says the Boston office of the FBI lost perspective. Usually, law enforcement officials cut deals with small fish to get to the big fish. But by the end of the 1980s, Bulger and Flemmi were the big fish, a fact no one at the FBI seemed to acknowledge for more than a decade.
"The focus in those years was high-quality, top-echelon informants for the FBI," Foley explained. "That was good for you as an agent, top-echelon informants. But to make these guys top-echelon informants was like making Gadhafi a top-echelon informant. Where are they going with this? They were dealing down."
By 1979, Bulger was running the Winter Hill Gang with Flemmi. Martorano, a fugitive, fled to Florida, where he was arrested in 1995.
"They were out there unchecked and felt they could do anything they wanted to," Foley said. "Even when they were out there killing people, they were still protected."
Many of the 19 people whose slayings are included in the indictment were gangland rivals but, Foley said, there were others: Flemmi's girlfriend and a stepdaughter, witnesses and two businessmen involved in a gambling outfit called World Jai Alai, Foley said.
In South Boston, those who didn't fear Bulger seemed to revere him. He was colorful, at times generous, a genuine "Southie." He bought ice cream for small boys and regaled them with his stories. His Robin Hood image was fed by lore that included tales of a pet ocelot named Lancelot and a dancer girlfriend known as "Tiger Lil."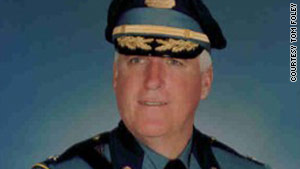 Tom Foley, an organized crime investigator for the Massachusetts State Police, chased Bulger for decades.
Nobody on the streets knew he and Flemmi were FBI rats, but local law enforcement officials had their suspicions, Foley said.
"No one at the FBI would confirm it. John Connolly and the other FBI agents were trying to protect their informants, meanwhile they were out there killing people," Foley said.
"You can't have informants out there killing people."
Lehr cited one of Connolly's favorite anecdotes: He compared meeting Bulger to meeting baseball hero Ted Williams. "It captures all that is wrong with John Connolly," Lehr said. "Connolly himself had a big ego and was hugely ambitious and flamboyant for the buttoned-down FBI."
He liked being a big shot in the neighborhood, and at the bureau, Lehr said.
"In this secret law enforcement world, he liked being known as the informant handler," he added. "Inside the FBI, he was a big guy because he landed Whitey and Flemmi. In the end it meant a lot to his identity. His whole professional identity was tied inextricably to Whitey."
At his sentencing, Connolly denied taking money or gifts from Bulger's but acknowleged that rubbing elbows with the mob boss was part of his job. "He did what the FBI wanted him to do," his attorney argued.
Read more about Connolly's trial
A review of the indictments and the criminal complaint against longtime girlfriend Catherine Greig reveals that behind Bulger's populist appeal lay a ruthless criminal enterprise.
Besides the slayings, Bulger is accused of using violence, force and threats to shake down South Boston's bookmakers, loan sharks and drug dealers. The Winter Hill Gang allegedly laundered its ill-gotten gains though liquor stores, bars and other property it owned in South Boston.
Flemmi was captured on January 5, 1995, when Connolly's tip sent Bulger into the wind, according to Foley.
Court documents reveal that Bulger slipped back into Boston in mid-January 1995 to drop off longtime girlfriend Theresa Stanley. He left for good with another girlfriend, Greig, who was arrested with him last week. Miffed by the betrayal, Stanley started cooperating with the feds.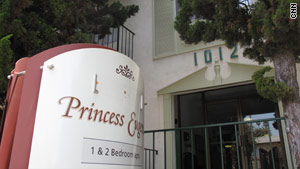 Bulger was arrested last week at this apartment building in Santa Monica, California.
Flemmi eventually cooperated, too, but not until after he'd argued unsuccessfully at a pretrial hearing that he should be immune from prosecution because he was an FBI informant.
The hearing finally made it public knowledge: Bulger and Flemmi were rats. And that brought Martorano in as a witness, Foley said.
"Co-defendant John Martorano approached us and said, 'These guys have been rats. I want to cooperate,' " Foley said.
Foley spent sleepless nights as he considered flipping an alleged hit man.
"The only other choice was to leave things as they were, which would be Bulger and Flemmi going to prison for five to six years," he said. He chose to deal with Martorano, who would serve just 13 years behind bars if he cooperated.
"It was our only option. We made a deal with Martorano: He's out, he's doing his thing. We were able to solve about 50 murders and retrieve some of the victims," Foley said.
Martorano was released from federal prison in 2007 after cooperating in the hunt for Bulger. Flemmi is serving life terms without parole but avoided a possible death sentence by cooperating.
The FBI's handling of Bulger and Flemmi continues to be a sore subject.
"If they had been doing their jobs, we wouldn't have had to make that deal," Foley said.
Bulger's old FBI protectors might be gone, but experience has taught Foley that federal authorities might be reluctant to probe too deeply into matters that could again prove to be embarrassing.
"The feeling out there is the bureau's more concerned about not looking good than in getting this cleaned up," Foley said. "There's something inherent in the agency. They are too close to see it."
Rick DesLauriers, the agent in charge of the FBI's Boston office, knows well that some people might be skeptical of the FBI's motives. He addressed the skepticism in two statements, one issued when Bulger was arrested, and the other over the weekend.
"Although there are those who doubted our resolve, it never wavered," DesLauriers said. "We followed every lead, we explored every possibility, and when those ran out, we did not sit back and wait for the phone to ring."
He said when the tip that led to Bulger's arrest came in, FBI agents in Los Angeles set up surveillance and quickly moved in.
This time, there can be no deals, Foley said. Anything Bulger might promise to reveal about the corruption that coddled him while he built a crime empire pales in comparison to the lives he allegedly took between 1973 and 1985.
"Over the years people have kind of joked 'Where's Whitey?' This is really not a laughing matter," Foley said. "This Robin Hood thing is way out of control, and he has ended up a folk hero to a lot of people. They are not sitting back and thinking about the families he has ruined, and the people he has taken."
Foley knows their names by heart:
Michael Milano, Al Plummer, William O'Brien, James O'Toole, Al Notarangeli, James Sousa, Paul McGonagle, Edward Connors, Thomas King, Francis "Buddy" Leonard, Richard Castucci, Roger Wheeler, Debra Davis, Brian Halloran, Michael Donahue, John B. Callahan, Arthur "Bucky" Barrett, John McIntyre and Deborah Hussey.
CNN's Michael Martinez contributed to this report.
FOLLOW THIS TOPIC