Delaware pediatrician convicted of sexually abusing patients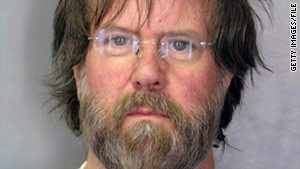 Dr. Earl Bradley, a pediatrician in Delaware, was convicted on 24 counts on Thursday.
STORY HIGHLIGHTS
Delaware judge finds Earl Bradley guilty on Thursday, a court official says
Pediatrician was accused of sexually assaulting 103 of his patients
Judge William Carpenter issued the verdict, two weeks after a bench trial
(CNN) -- A Delaware judge on Thursday found a pediatrician, accused of molesting dozens of his patients, guilty on 24 counts, according to a source in the judge's office.
Judge William C. Carpenter issued his decision more than two weeks after a one-day bench trial, which was mandated after the defendant last month waived his right to a jury trial.
Earl Bradley, whose practice was in Lewes, originally had faced 529 counts of rape, sexual exploitation of a child, unlawful sexual contact and other charges.
But earlier this month, prosecutors filed an amended indictment condensing the charges against Bradley into 24 counts -- all of which he was found guilty on Thursday, according to a source in Carpenter's office who asked not to be named. There were no new victims or incidents alleged in that new indictment.
The charges include first-degree rape, forcing girls to perform oral sex on him and filming dozens of children engaging in sex acts.
Representatives from Delaware's attorney general's office declined comment on Thursday's verdict, citing a gag order imposed by the judge.
Police officers and detectives, but none of the alleged victims, testified June 7 before the judge. Bradley's attorneys did not call any witnesses nor did they make closing arguments, according to CNN affiliate WBOC.
The evidence against Bradley is based on video seized from his home and office, Delaware Attorney General Beau Biden has said. Public defenders in April had challenged the scope of a search warrant used to acquire these tapes, but the judge ruled against them.
According to the indictment, the abuse allegedly occurred between 1998 and 2009. All but one of the 103 alleged victims were girls, some as young as 2 years old. Police arrested Bradley in December 2009.
CNN's Greg Botelho contributed to this report.