STORY HIGHLIGHTS
President Carter freed a gunman who'd been imprisoned for attacking Harry Truman

In 1933, Chicago's mayor was killed during an attack on Franklin Roosevelt

Teddy Roosevelt was shot while giving a speech in Wisconsin; he finished the speech

In California, Gerald Ford was targeted twice in 17 days by two different armed women
Washington (CNN) -- Ronald Reagan, shot and wounded by John Hinckley Jr., on March 30, 1981, was the ninth American president, in or out of office, to be the target of an assassination attempt since the Civil War. Four presidents were killed.
1865: Abraham Lincoln was murdered at Ford's Theatre in Washington by Confederate sympathizer John Wilkes Booth, who was tracked down hiding on a Virginia tobacco farm 12 days later and was shot to death trying to escape. Four co-conspirators, including a woman, were hanged three months later.
1881: James Garfield, only four months in office, was shot at a railway station in Washington by disappointed office-seeker Charles Guiteau. Garfield died 11 weeks later. Guiteau was convicted and hanged within the year.
1901: William McKinley was shot by anarchist Leon Czolgosz at the Pan American Exposition in Buffalo, New York, and died eight days later. Czolgosz was convicted only nine days after McKinley's death and was electrocuted the next month.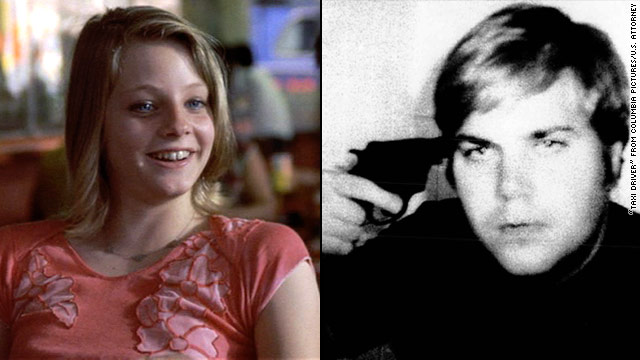 Gallery: John Hinckley Jr. and Jodie Foster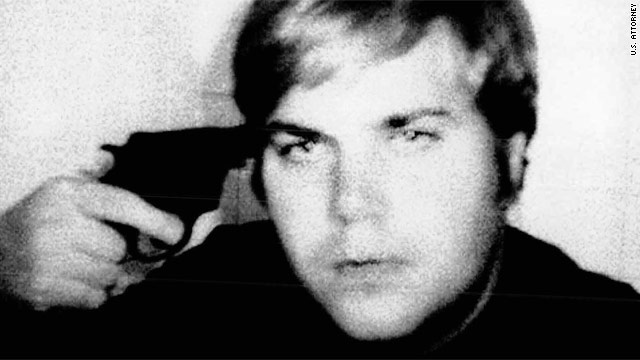 Gallery: Reagan assassination attempt

Reagan shooting: 'Thought we'd lost him'

1981 Reagan shooting: Drama in the ER

Reagan shooting: Anatomy of a rescue
1912: Ex-President Theodore Roosevelt, who had succeeded McKinley in office, was making a campaign speech as the Bull Moose Party nominee in Milwaukee, Wisconsin, when he was shot and wounded by a New York saloon keeper, John Schrank, who was committed to a mental institution where he died 30 years later. Teddy Roosevelt finished the speech and lived the rest of his life with the bullet still inside his body.
1933: President-elect Franklin D. Roosevelt survived unscathed when five shots were fired by Guiseppe Zangara in Miami, Florida, but Chicago Mayor Anton Cermak, standing next to Roosevelt, was killed. Zangara pleaded guilty and was electrocuted less than five weeks later. His last words: "Push the button."
1950: Harry Truman, staying at Blair House while the White House was being remodeled, looked out the window as two Puerto Rican nationalists tried to storm the residence. A White House policeman and one of the attackers were killed, the other was to be executed, but Truman commuted his sentence to life, and President Carter eventually freed the gunman after almost 30 years in prison.
1963: John F. Kennedy was shot and killed by Lee Harvey Oswald as he was riding through the streets of Dallas. Oswald killed a Dallas policeman later that day in a nearby movie theater. Two days later, after police had arrested Oswald, he was shot to death by nightclub operator Jack Ruby as police led him through the Dallas Police garage.
1975: Gerald Ford was twice the target of assassination attempts. Lynette (Squeaky) Fromme, a member of the infamous late 1960s "family" of convicted killer Charles Manson, was stopped by a Secret Service agent before she could fire during an event in Sacramento, California.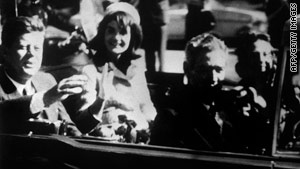 This photo was taken November 22, 1963, shortly before President Kennedy was shot to death in a Dallas motorcade.
Seventeen days later in San Francisco, Sara Jane Moore fired at Ford but missed when a bystander grabbed her arm. Fromme spent 34 years in prison, Moore served 32.
The 30 years since Hinckley tried to kill Reagan is the longest interval in American history without shots fired at a U.S. president.