STORY HIGHLIGHTS
Four defendants are charged with assaulting boys in their care
Monsignor accused of allowing dangerous priests to continue ministry
Defense attorneys argue validity of new charges of conspiracy
Philadelphia (CNN) -- Four priests and a parochial school teacher appeared before a Philadelphia judge Monday for the first time since their February arrests on charges of sexual abuse and child endangerment.
The priests were charged with raping and assaulting boys in their care, and a former official with the Philadelphia Archdiocese was accused of allowing the abusive priests to have access to children, according to the Philadelphia District Attorney's Office.
Philadelphia Common Pleas Court Judge Renee Cardwell Hughes went head to head with defense attorneys before a full courtroom over the validity of the latest charges of conspiracy, the venue and defense fees.
Hughes was also asked to recuse herself because she oversaw the grand jury, a motion she denied.
"The reason I don't recuse is because I've read every single word," Hughes told the attorneys.
All the while, the priests and teacher sat silently, often looking at the ground or at their individual attorneys -- with the exception of James Brennan, a priest accused of assaulting a 14-year-old boy in 1996.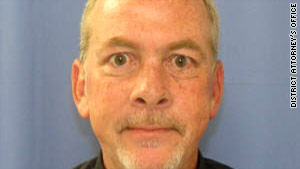 James Brennan, 47
Brennan was asked to stand and explain himself after revealing that he retained private defense attorney Charles Peruto using a loan from his brother and a monthly stipend from the archdiocese. The announcement came after the judge had appointed an attorney for him.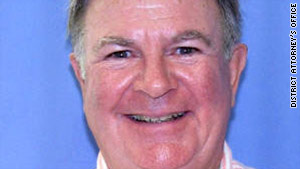 Edward Avery, 68
Hughes' face contorted as she fired at Brennan and explained how she met with him several times, at which time he was "in tears" and said he could not afford an attorney.
"You lied to me," Hughes scolded, adding that she was ordering Brennan to pay the court-appointed attorney's legal fees. "So now, all of sudden, you have resources?"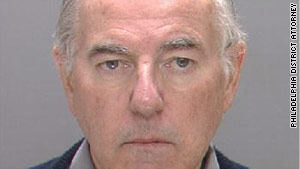 Charles Engelhardt, 64
Brennan's lawyers are challenging the charges because they said a Philadelphia grand jury had no jurisdiction to charge Brennan for crimes that it alleges occurred in Chester and Bucks counties.
Prosecutors filed a new charge against Brennan on Friday, alleging that he committed assault as part of a conspiracy involving the Philadelphia-based leaders of the diocese.
Bernard Shero, 48
"Evidence shows there was an agreement," Evangelia Manos, a Philadelphia assistant district attorney, said of the contested conspiracy charge.
The defendants are scheduled to appear in court again March 25, at which time Hughes will rule on the defense's request for a preliminary hearing on the charges, a decision that could require prosecutors to prove that the case is worthy of a trial and disclose evidence.
All of the accused are out on bail.
Edward Avery, 68, and Charles Engelhardt, 64, were charged with assaulting a 10-year-old boy at St. Jerome Parish from 1998 to 1999. Avery was defrocked in 2006 based on a complaint from a former altar boy who said Avery abused him in the 1970s and 1980s, according to the grand jury report.
Bernard Shero, 48, a teacher in the school, is charged with allegedly assaulting the same boy there in 2000, according to the District Attorney's Office.
Monsignor William Lynn, who served as the secretary for clergy under then-Philadelphia Archbishop Anthony Bevilacqua, was charged with two counts of endangering the welfare of a child in connection with the alleged assaults, according to the District Attorney's Office.
From 1992 until 2004, Lynn was responsible for investigating reports that priests had sexually abused children, the district attorney's office said. The grand jury found that Lynn, 60, endangered children, including the victims in these most recent cases, by knowingly allowing dangerous priests to continue in the ministry in roles in which they had access to children, according to the District Attorney's Office.
Lynn will plead not guilty, said one of his defense attorneys, Thomas Bergstrom.
"Not guilty because he is," Bergstrom said.
This year's grand jury report is the second priest sexual abuse grand jury report in Philadelphia and the first time that a Catholic church leader has been charged criminally in an alleged coverup.
Avery, Engelhardt and Shero were charged with rape, indecent sexual assault and other criminal counts after the results of the grand jury investigation of clergy sexual abuse, Williams said.
The names of the alleged victims, who are now in their 20s, have not been released.
The grand jury believed that more than 30 priests have remained in ministry in Pennsylvania despite solid, credible allegations of abuse, according to the District Attorney's Office.
Cardinal Justin Rigali, archbishop of Philadelphia, had initially challenged that claim. However, on March 8, the archdiocese announced that it was placing 21 priests on administration leave at the recommendation of former child abuse prosecutor Gina Maisto Smith, retained by the archdiocese.
In addition to the 21, three other priests were placed on administrative leave shortly after the report was released in February.
"I want to be clear: These administrative leaves are interim measures. They are not in any way final determinations or judgments," Rigali said in a statement.
If convicted, Avery, Engelhardt, Shero and Brennan could face a maximum of 67 years in prison. Lynn is facing a maximum of 14 years in prison if convicted on all charges.