Lawyers try to block release of autopsies in Arizona shooting spree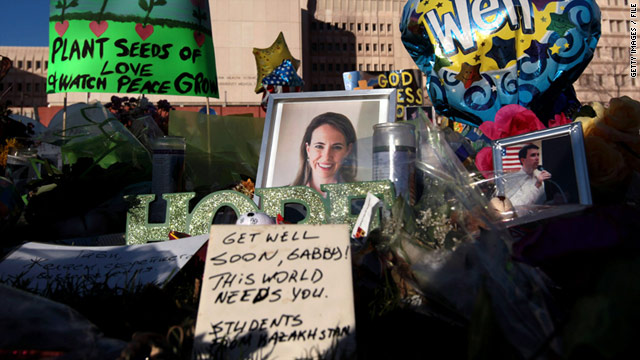 STORY HIGHLIGHTS
Prosecutors file the motion Monday
The judge has yet to make a decision on the request
Prosecutors also seek to keep a medical examiner and his staff from talking to the media
(CNN) -- Federal prosecutors are trying to bar a medical examiner in Arizona from releasing autopsy results for the six people killed during the Tucson shooting rampage that targeted U.S. Rep. Gabrielle Giffords, according to court documents.
"The media has made a request for production of the autopsy reports," prosecutors wrote in a court motion filed Monday.
"There is concern that release of the autopsy reports, which describe the cause of death and trauma to the decedents' bodies, may spawn prejudicial depictions of the decedents' manner of death in the press."
The documents were filed in the the case of Jared Lee Loughner, who is accused of shooting a Tucson congresswoman and 18 other people, six of them fatally.
Prosecutors were also seeking to bar anybody from the Pima County Medical Examiner's Office from talking to the media about the case.

Feds release new Loughner mug shots

Loughner pleads not guilty, smiles
They argued that releasing statements or the autopsy reports to the media could hamper the court's ability to have a fair trial.
The judge in the case has not yet made a decision on prosecutors' request.
Loughner is accused of shooting Giffords in the head at a "Congress on Your Corner" event outside a Tucson grocery store on January 8. The deceased included Giffords' staffer Gabe Zimmerman and U.S. District Judge John Roll.
Giffords is recovering at a Houston hospital.