Toyota recalls certain Prius models for gear box, steering problem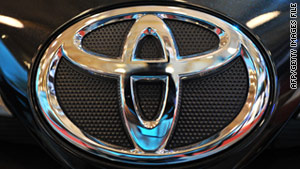 Toyota recall affecting some early model Prius cars.
STORY HIGHLIGHTS
The problem may cause some nuts in the gear box to become loose
The company says it will send out letters in July
The problem will be fixed at no cost to the customer, it says
(CNN) -- Toyota is recalling almost 106,000 early-model Prius because of a problem with the power steering and gear box.
In the United States, the recall affects about 52,000 2001-2003 Prius sold in the United States, the company said Wednesday.
If the steering wheel is repeatedly turned to the full-lock position in these models, some of the nuts in the gear box may become loose, the company said.
As a result,the driver will have to exert "significant increased steering effort" while trying to turn the car, it said.
The company will begin sending out letters to customers in early July. The repair, which will take about four hours, will be completed at no cost to the car owners.
FOLLOW THIS TOPIC