STORY HIGHLIGHTS
NEW: An Arab League source says the claims "come with no evidence"
The ICC has issued warrants for some Sudanese, including the president
Enough Project called the choice of al-Dabi 'perplexing'
Al-Dabi is accused of "turning a blind eye" to Darfur
(CNN) -- The selection of a Sudanese military commander to head the Arab League monitoring mission in Syria is a "farce" because of his government's actions in the embattled Darfur region, a Syrian opposition group said Wednesday.
Lt. Gen. Mohamed Ahmed Mustafa al-Dabi has been named to chair the monitoring mission, designed to see whether the Bashar al-Assad regime is taking appropriate measures to end more than nine months of civil strife across the country. Al-Dabi and his monitoring team arrived in the Syrian city of Homs on Tuesday, and the observers were fanning out to other trouble spots Wednesday, including Idlib, Daraa and Hama.
The objections to al-Dabi's presence appeared in a statement from the Doctors Local Committee in Damascus. The remarks showed up in a post on the website of the Local Coordinating Committees of Syria, a major opposition activist network.
"The appointment of al-Dabi taints the Arab League's efforts and characterizes it as nothing more than a political farce, causing little help but much harm to the situation in Syria. We call for a fair, independent observer mission to be allowed full and unrestricted access to all areas of Syria. It would be more appropriate, in our view, in the circumstances of the current conflict, for the United Nations to be mandated to conduct the monitoring mission," the statement said.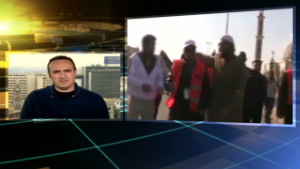 Can Arab League monitor Syria?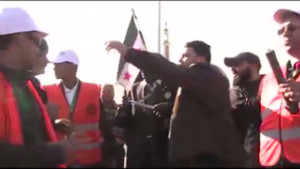 Rights group: Syria hiding detainees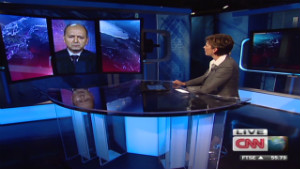 Netto: Arab League concerns in Syria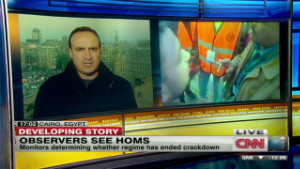 Homs protest same time as observer visit
Rebels in Darfur have fought government forces and allied militiamen, such as the Janjaweed, since 2003. The United Nations reported as many as 300,000 people were killed and there has been widespread displacement over the years in Darfur, located in western Sudan.
The International Criminal Court, investigating genocide and crimes against humanity in Darfur, issued arrest warrants for Sudanese President Omar al-Bashir, then-government minister Ahmed Harun, Janjaweed leader Ali Kushayb, and Defense Minister Abdelrahim Mohamed Hussein. It issued summonses to appear for Abdallah Banda and Saleh Jerbo, two rebel leaders accused of spearheading an attack that killed 12 African Union peacekeepers.
An Arab League source told CNN that the claims against al-Dabi "come with no evidence. "
But the Syrian opposition statement said al-Dabi was a director of Sudan's military intelligence "during the early years" of al-Bashir's "salvation regime."
"He was later appointed as head of Foreign Intelligence before he returned in 1996 to the military as the Deputy Chief of General Staff. It was during this time that Al-Dabi is accused of allowing or at the very least, turning a blind eye, to mass atrocities being committed in Darfur," the statement said.
"Although not the subject of an investigation by the International Criminal Court in The Hague, his role as the deputy head of Foreign Intelligence, raises questions as to his knowledge of mass atrocities in Darfur and consequently his role as the head of an investigative commission tasked with identifying whether the al-Assad regime is responsible for committing crimes against humanity."
The opposition movement says there is widespread "incredulity" and "condemnation" over the appointment because of his roles in Sudan.
"Al-Dabi is now tasked with probing war crimes and crimes against humanity allegedly committed against Syria victims. It is enough that the Syrian victims have had to wait this long for an observer mission, with calls being made as early as April 2011. Now over 30 of the members of the Arab League observer mission are of Sudanese origin," the statement said.
Abdel Karim Rihawi, the head of Syrian Human Rights League based in Cairo, also complained to the Arab League about al-Dabi and the Darfur connection.
"This is not acceptable and could jeopardize the credibility of the mission and its role," Rihawi said.
The Enough Project, a group devoted to fighting genocide and crimes against humanity and focused on crises in several African nations, has called the choice "perplexing."
"When he served as Sudan's former head of Military Intelligence and when he oversaw implementation of the Darfur Security Arrangement, alleged war crimes including genocide were committed on his watch," Enough Project Sudan analyst Omer Ismail said last week.
"Instead of heading a team entrusted with a probe of alleged war crimes and crimes against humanity by Syria, the general should be investigated by the ICC for evidence of similar crimes in Sudan."
Journalist Mohamed Fadel Fahmy contributed to this report