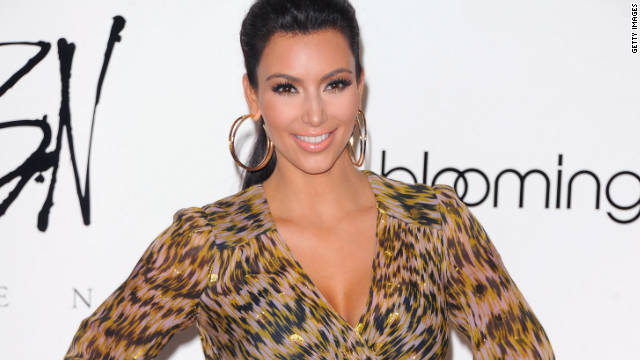 On a July episode of "Keeping Up With the Kardashians," the 31-year-old reality-TV star learned from a doctor that the mysterious red splotches she'd been getting on her arms and legs were symptoms of psoriasis, an autoimmune disorder that causes itchy, red skin lesions. At first Kardashian was crushed. "My career is doing ad campaigns and swimsuit photo shoots," she said during the episode. "People don't understand the pressure on me to look perfect." By August, she was tweeting about psoriasis creams.
A month before the start of the NFL season, the Miami Dolphins wide receiver revealed that doctors at a psychiatric hospital in Massachusetts had given him a diagnosis of borderline personality disorder (BPD), a mental illness marked by intense anger, impulsivity, and turbulent interpersonal relationships. Marshall, who has a long history of off-the-field problems, said he wanted to become the "face" of BPD. "My purpose moving forward is to raise awareness of this disorder -- how it not only affects the patient but the families and the people in the community," he told reporters at the time.
In April, the 42-year-old actress briefly checked into a mental-health facility to receive treatment for bipolar II disorder, citing the stress of the previous year -- which had included her husband Michael Douglas's battle with throat cancer. There are several subtypes of bipolar disorder, a mental illness in which bouts of depression are punctuated with episodes of the abnormally elevated mood known as mania. Bipolar II, which is often mistaken for depression, is characterized by a milder form of mania known as hypomania.
In late winter, the soon-to-be-former "Two and a Half Men" star underwent a very public unraveling that culminated in a series of bizarre interviews in which he stated he was a "total freaking rock star from Mars" and a "Vatican assassin warlock" (among many, many other things). Mental-health professionals around the country -- none of whom had actually treated the actor -- speculated in the media that Sheen's behavior could be caused by bipolar disorder, drug use, or both. Drugs like cocaine can "induce hypervigilance, irritability, impulsivity, [and] sometimes megalomania -- grandiose behavior," a psychiatrist told Health.com.
The 31-year-old tennis star's career has repeatedly been interrupted by injuries to her wrist, knee, groin -- you name it. So although it wasn't surprising that Williams withdrew from the U.S. Open in late August, the reason she gave was a surprise: Sjögren's syndrome. Sjögren's is a poorly understood autoimmune disorder in which the body's white blood cells attack moisture-producing glands. The most common symptoms are persistent dry eyes and dry mouth, but the syndrome canlead to complications including extreme fatigue, joint pain, and problems with the kidneys, lungs, liver, pancreas, and central nervous system.
It was an eventful year for the Williams sisters. In March, doctors at Cedars-Sinai Medical Center, in Los Angeles, treated Serena for a blood clot in her lung (also known as a pulmonary embolism). The younger Williams sister, 30, later received emergency care for a hematoma stemming from the blood clot. (Hematomas are a type of internal bleeding.) "This has been extremely hard, scary, and disappointing," Williams told People magazine at the time. "I am doing better, I'm at home now and working with my doctors to keep everything under control."
Being a teenager is hard, but it's especially difficult if you're juggling a blossoming acting career, recording an album, and dating a huge celebrity. Selena Gomez learned the perils of teen stardom the hard way in early June, when she was admitted to a Los Angeles -- area hospital for "exhaustion." Gomez had complained of nausea and headaches, and later blamed the episode on poor eating habits. "I was just very malnourished," she told People. Exhaustion isn't an official medical diagnosis, but anyone who pushes their schedules and bodies to the limit could certainly wipe themselves out in this way. Fortunately, Gomez quickly recovered.
The millions of fans around the globe who watched the "Harry Potter" films saw a heroic young wizard fighting dark magic, but behind the character was a teen actor with self-confidence issues who was fighting alcohol dependency. In July, Radcliffe opened up about his struggles with alcohol in an interview with GQ, saying he became reliant on drinking to enjoy things. "I was just so enamored with the idea of living some sort of famous person's lifestyle that really isn't suited to me," he said, adding that he'd learned that he much preferred the quiet life to lavish parties and temptation.
It's hard to imagine that a young girl who started out on "Barney and Friends" and the Disney Channel would end up in a treatment center for eating disorders and self-mutilation. But that's what happened to Demi Lovato. In January, the actress and singer, then 18, completed her stay at a facility near Chicago, leaving with a clearer head and a diagnosis of bipolar disorder. "I feel like I am in control now where my whole life I wasn't," Lovato told People after her stay. Lovato's announcement came less than a week after it was revealed that Catherine Zeta-Jones was seeking treatment for bipolar II disorder.
You'd be hard-pressed to find anyone under more scrutiny than Kate Middleton was in the months leading up to her April nuptials. So it's no wonder that people began noticing that her athletic frame was becoming even more lithe. (The bride-to-be reportedly dropped from a size 6 to a size 2.) The Duchess of Cambridge's waistline launched a minor controversy, as experts and pundits debated whether her smaller frame was unhealthy. Some observers claimed that Kate's apparent "brideorexia" set a poor example for young girls who idolize her, while others attributed her weight loss to the stress of becoming a royal.
In the midst of a long fight with infertility, the "E! News" co-host announced that she was facing another medical enemy: breast cancer. Doctors discovered the early-stage cancer during a required mammogram before Rancic began a third trial of in vitro fertilization. She said she was reluctant to get the X-ray -- at only 36 and with no family history, she never thought she was at risk -- but she's glad she did, and she hopes her story will encourage more women to get checked. "I never in my wildest dreams expected anything would be wrong," the Giuliana and Bill reality star told the "Today Show." "I will be okay because I found it early."
The Apple cofounder is the man and mind behind devices like the iPod, iPhone, and iPad. But in 2004, people surfing the Web on their iMacs learned the visionary had been diagnosed with pancreatic cancer, a disease from which he suffered until his untimely death in October, at the age of 56. His death came shortly after he stepped down as Apple CEO, citing an inability to perform his duties. During a speech to Stanford grads at a 2005 commencement ceremony, Jobs spoke reflectively, saying, "Your time is limited, so don't waste it living someone else's life."
You'd probably think this 25-year-old blonde-haired, green-eyed beauty has nothing to be insecure about. In reality, Seyfried has been in therapy to help her deal with and prevent panic attacks stemming from the pressures and high expectations of fame, the "Mamma Mia" actress revealed in the November issue of British "Glamour." Seyfried told the magazine her nervousness stems partly from her tendency to overanalyze things, but she's working on those issues. "[Therapy] has been such a great tool, and my therapist told me that I passed with flying colors—but we'll see how things go," she said.
The singer often pushed the limits with alcohol and other drugs, but in July the abuse finally went too far when Winehouse was found dead in her London apartment from alcohol poisoning. The coroner reported that Winehouse was more than five times over the legal limit, according to People. Her family issued a statement shortly after her death: "Amy was battling hard to conquer her problems with alcohol and it is a source of great pain to us that she could not win in time." Although Winehouse had a clear-cut dependency, over-consumption can often be masked as simply having a good time or being social.
In August, fans of "The Real Housewives of Beverly Hills" were shocked to learn that the estranged husband of housewife Taylor Armstrong had committed suicide by hanging, at the age of 47. The tragedy struck in the midst of promotion for the reality show's new season, which had planned to highlight the couple's failing marriage, and shifted the attention of viewers from the women's catty fighting to a different kind of reality. The warning signs of suicide are often recognized only in hindsight. If you know someone who seems depressed and despondent, you should be aware of the red flags and take action if necessary, so no one is left asking "what if."
With hits like "Work It," Elliot was once a fixture on MTV and the pop-music charts. But for the past few years she's been all but invisible, and in June she explained why: In 2008, she was diagnosed with Graves' disease, an autoimmune disorder that causes overactivity in the thyroid gland. Elliot had many of the classic symptoms of the disorder, including motor-skill problems, rapid heartbeat, bulging eyes, and dizzy spells, the hip-hop star told People. After stabilizing her thyroid activity with medication and radiation, Elliot said, she has been able to successfully manage the disease through diet and exercise alone.
This roly-poly funnyman stunned onlookers in July when he showed up at an awards show looking dramatically thinner. The "Superbad" star, who slimmed down for a role in the upcoming film "21 Jump Street," said he didn't know how much weight he'd lost, but estimates in the press ranged from 30 pounds to 40 pounds. "Not fun," Hill told the Los Angeles Times about his new diet.
In April, Brooklyn-based band "TV on the Radio" announced that Smith, its bassist, had died of lung cancer. Smith was just 36, unusually young for a lung-cancer victim, which left many fans wondering aloud if he were an especially heavy smoker. It's not clear if Smith smoked, but tobacco isn't the only cause of lung cancer. Prolonged exposure to toxic substances (such as radon and asbestos) is a known risk factor for the disease, and some studies suggest that chronic bronchitis and other lung conditions may increase risk as well. A family history of lung cancer is also believed to increase a person's risk, regardless of whether he or she smokes.
Heart failure was the cause of death for this legendary icon back in March. After spending some weeks at Cedars-Sinai Medical Center forsymptoms related to the condition, Taylor died peacefully. She was 79. Heart failure -- not to be confused with heart disease or heart attacks -- is a chronic condition in which the heart struggles to pump enough blood. This can lead to rapid heartbeat, an enlarged heart, and fluid buildup throughout the body. Medication, surgery, and lifestyle changes can enable people to live with heart failure for many years, but as Taylor's story shows, the condition in many cases proves fatal.
The Grammy-winning singer and guitarist, best known for his 1975 hit "Rhinestone Cowboy," revealed in June that he had been diagnosed with Alzheimer's disease. The 75-year-old legend had been experiencing memory problems for years, he and his wife told People, but he wanted his fans to be aware of his condition in advance of a farewell tour. Everyone experiences senior moments as they age, so it can be tricky to distinguish normal memory loss from Alzheimer's and other forms of dementia. Although there is no cure for the disease, learning to recognize the signs can lead to an earlier diagnosis and better outcomes.
Kim Kardashian
Brandon Marshall
Catherine Zeta-Jones
Charlie Sheen
Venus Williams
Serena Williams
Selena Gomez
Daniel Radcliffe
Demi Lovato
Kate Middleton
Giuliana Rancic
Steve Jobs
Amanda Seyfried
Amy Winehouse
Russell Armstrong
Missy Elliot
Jonah Hill
Gerard Smith
Elizabeth Taylor
Glen Campbell