STORY HIGHLIGHTS
John Avlon says Ron Paul is a wild card who should not be counted out in Iowa
People have been very attentive to Paul even as Gingrich has risen in polls, he says
He says Paul's fringe-sounding views on war and the Fed have new traction with conservatives
Avlon: If Paul surges in Iowa, he might in N.H. too, denying Gingrich an early victory
Editor's note: John Avlon is a CNN contributor and senior political columnist for Newsweek and The Daily Beast. He is co-editor of the new book "Deadline Artists: America's Greatest Newspaper Columns."
(CNN) -- The wild card in the Iowa caucus is Ron Paul, the libertarian congressman from Texas. As with all wild cards, his place in the top tier of candidates is itself unlikely and his ultimate effect on the Republican presidential nomination is unpredictable. But based on what I saw during my trip to Iowa earlier this month, no one should count Paul out.
His supporters are famously dedicated, and their numbers have only grown since his 2008 campaign. They are sometimes stereotyped as university students with a penchant for pot-legalization and political debate, but at a town hall in Marshalltown, Iowa, last Saturday morning, I saw a predominantly blue collar, middle-aged crowd listening raptly to Paul discuss his unified field theory of constitutionalism. Roughly 20 people from the crowd of 100 stuck around after the talk to organize for the caucus.
Organization matters in the Iowa caucus, and Paul's volunteers are going to show up in force. One of the great questions of this campaign is whether retail politics is dead -- after all, Rick Santorum is the only candidate who has visited all 99 counties in Iowa, and he's been stuck in the mid-single digits for most of the campaign.
Newt Gingrich's rise in the polls has been predicated upon his strong debate performances, but his front-runner status in Iowa has been achieved without a ground game to date (though his team is trying to catch up). Mitt Romney's efforts to buy love have so far been unsuccessful.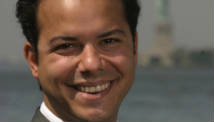 John P. Avlon
Paul's supporters, however, have the new confidence that comes from seeing their candidate's sometimes fringe views move into the mainstream of conservative debate. His negative fixation on the Fed has been vindicated in many peoples' minds, given the more than $7 trillion dollars that were piled into the banks to stop the slide of the Great Recession into a depression. I have seen Paul supporters at Occupy Wall Street protests bearing their End the Fed signs, making them one of the few points of direct contact between the Tea Party and Occupy movements.
Likewise, as the nation turns away from nearly a decade of foreign wars in Iraq and Afghanistan, Paul's neo-isolationist skepticism about foreign entanglements has reached a new audience. He deserves great credit for being philosophically consistent on the issue, even during the Bush era when many conservatives were reluctant to criticize their administration's core foreign policy innovation. And many of his ideas helped animate the early days of the Tea Party protests.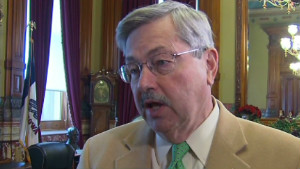 What if Ron Paul wins Iowa?
There are plenty of problems with Paul as a general election candidate -- his noxious 9/11 views in particular (Paul essentially believes that U.S. foreign policy contributed to provoking the attacks). He is 76 years old. And he is proposing $1 trillion in cuts in the first year of his administration.
But in a Republican primary field disproportionately dominated by self-promoters, Paul has always been running to promote ideas.
That is part of a noble tradition and an effort that is to be respected.
The key question of his wild-card status is whether he can pull off an upset in the Iowa caucus. Remember that Paul has never led in the Iowa polls outright, even as curious flash in the pan candidates Michele Bachmann and Herman Cain have. But his support has been steadily growing in the right direction. And caucuses are high-intensity, low-turnout elections.
Right now, Newt Gingrich has been in the lead for a month in Iowa, and his numbers are showing some softening, aided by a barrage of negative ads deployed by the Romney campaign and other rivals, including Paul.
But if Paul can pull off an Iowa upset on January 3, it will shock the political world and push Gingrich off the top-tier media narrative. The campaign then quickly turns to New Hampshire, where Romney -- the former governor of neighbor state Massachusetts -- has long held a double-digit lead. If Gingrich wins Iowa, he could compete credibly in New Hampshire and then carry his campaign to victories in South Carolina and Florida, where he holds convincing leads in the polls.
If the Paulites shock the world in Iowa, the libertarians in the Live Free or Die State would likely give Paul a boost there as well. The point is not that this could propel Paul to the nomination, but it would solidify his status as a significant player at the Republican Convention and serve as a huge boost to the often-faltering Romney campaign by denying Gingrich an early victory.
So keep your eyes on the Ron Paul scenario in Iowa. It's admittedly a long shot, but far from unlikely. You don't have to agree with Paul, but after a career of quixotic stands, he's earned the right to be taken seriously in his final campaign.
Follow @CNNOpinion on Twitter
The opinions expressed in this commentary are solely those of John Avlon.