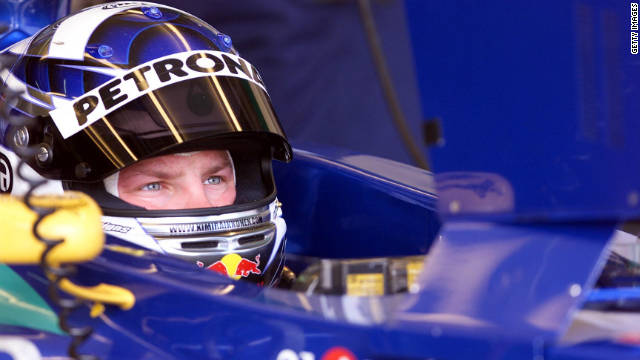 Kimi Raikkonen made his Formula One breakthrough with Sauber in 2001, with the highlights of his debut season being fourth place finishes in Austria and Canada.
The Finn moved to McLaren in 2002, clinching his first grand prix victory in Malaysia during the 2003 season. Raikkonen would eventually finish the year second in the drivers' standings behind the legendary Michael Schumacher.
Raikkonen's most successful season with McLaren came in 2005, where he claimed victory in seven of the year's 19 races. But once again he could only finish second in the world championship, with Spain's Fernando Alonso claiming the first of his back-to-back world championships.
Following a successful five season with McLaren, Raikkonen replaced Schumacher at Ferrari in 2007. The move immediately paid dividends as he claimed victory in his debut race for the team in Melbourne.
After adding to his early win in Australia with victories in France, Britain and Belgium, Raikkonen sealed Ferrari's 200th grand prix triumph in China.
The high point of Raikkonen's career-to-date arrived at the 2007 Brazilian Grand Prix, where his victory helped him clinch the world championship despite entering the race third in the drivers' standings.
Raikkonen left F1 in 2009, spending three years racing in the World Rally Championship for Tommi Makinen Racing, Citroen and his own ICE 1 team. He also tried his hand at NASCAR, taking part in the 2011 Top Gear 300 at the Charlotte Motor Speedway.
Raikonnen's return to F1 was confirmed on Wednesday, with the 32-year-old signing a two-year deal with Renault.
STORY HIGHLIGHTS
2007 world champion Kimi Raikkonen will return to F1 in 2012
The 32-year-old Finn has signed a two-year deal with Renault
Raikkonen initially left F1 in 2009 and has since raced in WRC and NASCAR
Renault team boss Eric Boullier says Raikkonen's motivation is "huge"
(CNN) -- Kimi Raikkonen will return to Formula One in 2012, after Renault announced on Tuesday that the 2007 world champion has signed a two-year deal with the team.
The Finn won the drivers' championship with Ferrari in 2007 before leaving the sport in 2009, but he will return next season after spending time in the World Rally Championship and NASCAR.
"I'm delighted to be coming back to Formula 1 after a two-year break, and I'm grateful to Lotus Renault GP for offering me this opportunity," the 32-year-old told the team's official website.
"My time in the World Rally Championship has been a useful stage in my career as a driver, but I can't deny the fact that my hunger for F1 has recently become overwhelming.
Final F1 2011 season standings
"It was an easy choice to return with Lotus Renault GP as I have been impressed by the scope of the team's ambition. Now I'm looking forward to playing an important role in pushing the team to the very front of the grid."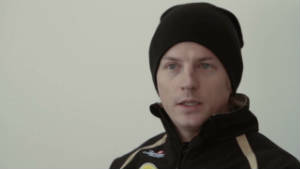 Kimi Raikkonen returns to Formula 1
Raikkonen entered F1 with Sauber in 2001 before going on to enjoy a successful five-season spell with McLaren between 2002 and 2006, winning nine grands prix and twice finishing runner-up in the world championship.
Speaking to CNN World Sport, Renault team principal Eric Boullier said he was delighted to have secured Raikkonen's services and insisted the Finn would soon be challenging the sport's top echelon of drivers.
"His motivation is huge and clearly the talent he has will maybe need a little bit of time to get back on track and to adapt to the new car and the new tires but I'm very confident he will get back," he said.
"I hope we push as much as we can, as much as we did at the beginning of the season. It is difficult to set up a competitive Formula One team, it takes time, but we learn every year from the experience.
"Kimi's experience is huge, he has been world champion, he has won many races, he has been working and driving for great constructors like Sauber and McLaren. It will be a huge boost for us and his determination will be a big boost for the team."
Ferrari's Alonso eyes 2012 charge
I can't deny the fact that my hunger for F1 has recently become overwhelming
Kimi Raikkonen
Boullier said Renault, who will compete under the Lotus name in 2012, were still yet to decide who would partner Raikkonen after they were represented by three drivers last season.
Russian Vitaly Petrov initially partnered Nick Heidfeld before Brazilian Bruno Senna replaced the German in August. Polish driver Robert Kubica raced for the team in 2010, but missed all of last season following a rally crash in Italy in February.
It had been hoped Kubica would return in time for the 2012 season, but the 26-year-old announced last week that his recovery from serious arm injuries was not yet complete.
Boullier said he did not yet know if Kubica would be fit to race: "It's a little bit early to answer this question," he added. "If we can bring him back into F1 we will try our best."
The 2011 season came to an end at last Sunday's Brazilian Grand Prix, with Red Bull's Sebastian Vettel finishing the race second behind teammate Mark Webber having already sealed a second consecutive championship.
The 2012 season will is see a total of six former world champions line-up on the grid, with Raikonnen and Vettel being joined by Mercedes' seven-time winner Michael Schumacher, Ferrari's two-time champion Fernando Alonso and McLaren's championship-winning duo of Jenson Button and Lewis Hamilton.