University to pay medical bills of pepper spray victims
updated 5:47 AM EST, Wed November 23, 2011
STORY HIGHLIGHTS
Former police chief to head panel looking into pepper spray incident
Police will drop charges for 10 people arrested
The video of police pepper-spraying demonstrators has sparked widespread criticism
The school has placed the police chief and two officers on administrative leave
Read more about this story from CNN affiliate KXTV. Are you there? Send photos to Open Story
(CNN) -- University of California officials said Tuesday they will pay the medical expenses of students who were pepper sprayed during an Occupy Davis protest last week.
Authorities have also decided to drop charges against 10 people who were arrested during the Friday protest on the campus of UC Davis. The university system has also created an advisory panel to look into the incident, University of California President Mark Yudof said.
Bill Bratton, who has led police departments in Los Angeles, Boston and New York, will head the panel, Yudof said.
"My intent," Yudof said, "is to provide the chancellor and the entire University of California community with an independent, unvarnished report about what happened at Davis."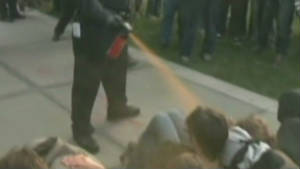 UC-Davis responds to pepper spraying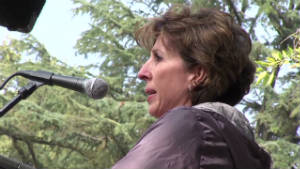 UC-Davis chancellor: 'I feel horrible'
Video of the incident has sparked widespread criticism, more protests and calls for the resignation of the school's chancellor.
A campus police officer, in a sweeping motion, sprayed seated protesters at point blank range during a police attempt to clear out an Occupy encampment.
The school said 10 of the arrested protesters were given misdemeanor citations for unlawful assembly and failure to disperse.
Eleven were treated for the effects of pepper spray, which burns the eyes and nose, causing coughing, gagging and shortness of breath.
Chanceller Linda Katehi, who has apologized for the incident, tried to address a meeting of protesters on campus Tuesday but was not allowed to speak.
An online petition seeking her resignation has gathered 80,000 signatures, CNN affiliate KXTV reported.
The university has said it has placed two police officers and the police chief on administrative leave in the wake of the incident.
CNN's Sara Pratley contributed to this report.

Part of complete coverage on

A collaborative effort of CNN and iReport contributors who are documenting the protests.

Who are the people protesting, and what do they want? Demonstrators in 10 cities share their reasons for joining the movement.
updated 10:22 AM EDT, Wed April 18, 2012

We know they're there, but what do they want? CNN's Christine Romans explains the Occupy movement.
updated 10:58 PM EST, Thu November 17, 2011

A show of strength in the movement's original home was echoed nationwide on a "mass day of action."
updated 5:33 AM EST, Wed November 16, 2011

Occupy protesters were allowed to return to Zuccotti Park, but without their tents and generators.

Whether the protesters have an around-the-clock encampment in New York doesn't change much of the criticism.
updated 7:30 PM EST, Mon November 14, 2011

The author writes that protests are modeling themselves after networked, personal technology with many leaders.

Both movements identify with the values of just under a third of the country, according to a new survey.