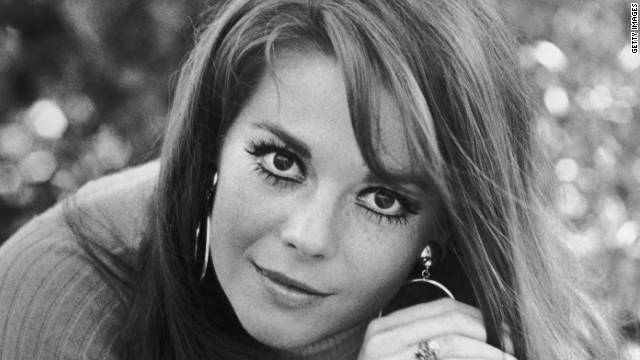 After almost 30 years, the case of Natalie Wood's drowning is being reopened because of additional information. The "Rebel Without a Cause" actress was found dead on November 29, 1981, at the age of 43. Here are some other celebrities who died under mysterious circumstances.
"Adventures of Superman" star George Reeves was found dead in his home on June 16, 1959, at the age of 45. He died from a gunshot wound to the head, which was ruled a suicide. But many still believe that Reeves was murdered.
Marilyn Monroe was found dead in her apartment on August 5, 1962, at the age of 36. Officials ruled her death a probable suicide from a sleeping pill overdose. Theories about Monroe's death still crop up, with some involving President John F. Kennedy.
Jim Morrison, lead singer of the rock band The Doors, was found dead in his Paris apartment bathtub on July 3, 1971, at the age of 27. French officials said his cause of death was heart failure and did not perform an autopsy, fueling murder speculations.
Bruce Lee, the martial arts expert and "Enter the Dragon" actor, died on July 20, 1973, from a brain edema caused by a prescription painkiller. He was 32 years old. While some believe that Lee was murdered, claims that his family was cursed also arose when his son Brandon Lee died in 1993.
"Hogan's Heroes" actor Bob Crane was found beaten to death in his apartment on June 29, 1978, at the age of 49. The case was reopened in 1990, but his murder has not been solved because of a lack of evidence.
On September 7, 1996, rapper Tupac Shakur, or 2Pac, was shot several times while riding in a car in Las Vegas. He died six days later at the age of 25, and his killers were never caught. Shakur's death is still a talked-about mystery.
On March 9, 1997, just six months after Shakur's death, rapper Christopher Wallace, better known as Biggie Smalls or The Notorious B.I.G., was also killed in a drive-by shooting. He was 24 years old. His murder is also unsolved.
The body of "Kill Bill" actor David Carradine was found hanged in a Bangkok hotel room closet on June 4, 2009. He died at the age of 72. At first, officials ruled his death a suicide. They later said he died from accidental asphyxiation.
Natalie Wood (died November 29, 1981)
George Reeves (died June 16, 1959)
Marilyn Monroe (died August 5, 1962)
Jim Morrison (died July 3, 1971)
Bruce Lee (died July 20, 1973)
Bob Crane (died June 29, 1978)
Tupac Shakur (died September 7, 1996)
Biggie Smalls (died March 9, 1997)
David Carradine (died June 4, 2009)