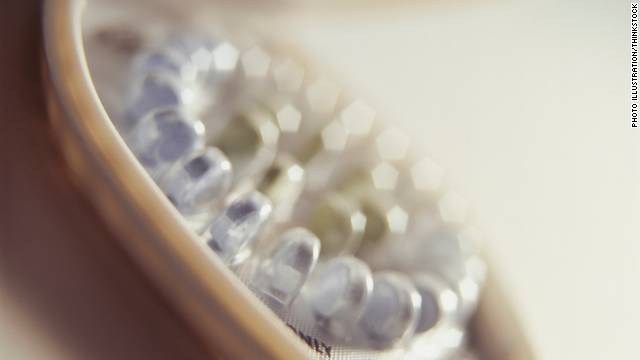 Women have many choices when it comes to practicing safe sex. According to data released Thursday by the CDC, 99% of sexually active women have used at least one contraceptive method during their lifetime. Here's a look at a variety of birth control methods and how they each work.
Oral contraceptives were approved in 1960 by the U.S. Food and Drug Administration. In the past 50 years, there have been many variations of the pill, but the basic concept is the same: A woman takes a daily pill, usually one that comes with a combination of an estrogen and a progestin. The hormones prevent ovulation and thicken a woman's cervical mucus, blocking sperm from fertilizing an egg. As with all medication, hormonal contraceptives like the pill can have negative side effects. But hormonal contraceptives can also have positive side effects, such as less severe menstrual cramps.
Implants are flexible, matchstick-size devices that are surgically inserted into a woman's arm. They slowly release the hormone progestin into the body, which prevents a woman's ovaries from releasing eggs. The protection lasts up to several years. Norplant, the first marketed contraceptive implant, made its debut in the United States in 1993. It involved six rods implanted into the arm at one time. It was discontinued in the U.S. in 2002, but is still used successfully in other countries. Implanon, which was approved by the FDA in 2006, uses only one rod and lasts up to three years.
NuvaRing, introduced in the United States in 2002, is a small, flexible ring inserted into the vagina. It releases estrogen and progestin, the same pregnancy-preventing hormones found in most variations of the birth-control pill.
The Today Sponge is made of plastic and foam and is inserted into the vagina. Introduced in1983, the sponge was pulled from the market after fears of toxic shock but returned in 2005 following design changes. The sponge contains spermicide and can be inserted before sex, like a diaphragm, to prevent pregnancy. Spermicide prevents sperm from moving and the sponge itself blocks sperm from entering the uterus.
An intrauterine device, or IUD, is a T-shaped flexible device that's inserted by a doctor into a woman's uterus. There are two brands available in the U.S. -- ParaGard and Mirena. Both devices work to block the sperm from attaching to the egg and change the lining of the uterus, which may keep a fertilized egg from attaching. The Mirena IUD also releases progestin, simliar to an arm implant, and prevents pregnancy for five years. The ParaGard IUD is effective for 12 years.
The Ortho Evra birth control patch was released in 2002. It is a small piece of beige plastic that sticks to the body and releases pregnancy-preventing hormones through the skin. Popular areas to stick the patch include the torso and the arm. A woman must change her patch once a week, for three weeks in a row. That is to be followed by one week without a patch before starting the cycle again.
Depo-Provera, an injection form of birth control, was introduced in 1969, but didn't become available in the United States until 1992. One shot of Depo-Provera lasts for three months. Like "the pill," it releases hormones that prevent ovulation and block sperm from fertilizing eggs. But it doesn't contain estrogen like some other forms of birth control, including versions of the pill. That makes it a popular option for women who can't take estrogen and women who are breastfeeding.
Emergency contraception, frequently referred to as the morning-after pill, can be taken to prevent pregnancy up to five days after unprotected sex. There are three brands found in the U.S. -- Plan B One-Step, ella and Next Choice. All three work to prevent the ovaries from releasing eggs and by thickening a woman's cervical mucus. The morning-after pill can also thin uterus lining, which could prevent a fertilized egg from attaching. It is different from the RU-486, which induces abortion.
A woman's choice
The pill
Implant
Vaginal ring
Vaginal sponge
IUD
The patch
The shot
Morning-after pill