STORY HIGHLIGHTS
The outbreak is not over, but new cases are on the decline
At least 123 cases have been reported in 26 states; 25 people have died
The tainted cantaloupes were recalled last month
The outbreak is the deadliest food-borne illness outbreak in the United States since 1998
(CNN) -- Unsanitary conditions at a Colorado cantaloupe farm's packing facility are a possible contributing cause of one of the nation's worst outbreaks of listeria contamination in food, the Food and Drug Administration said Wednesday.
Meanwhile, a Centers for Disease Control official said it is too early to declare the outbreak over, but the number of new cases appeared to be diminishing.
"The peak in illnesses appears to have occurred from late August until the middle of September," said Dr. Barbara Mahon of the CDC, who added that additional monitoring will be needed for at least another two weeks.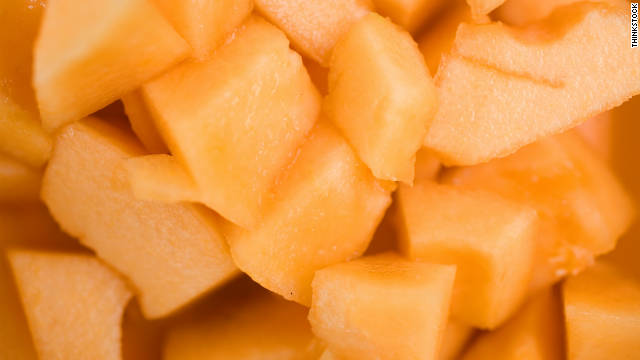 Tainted cantaloupes have left 29 people dead in what has become the deadliest U.S. outbreak of a food-borne illness since the CDC started keeping track of listeria cases in 1973, according to the agency. Incidence rates of infection actually decreased 23% in the U.S. between 1996 and 2010 but news of a contaminated food product always creates headlines. Here are the 10 most high-profile food-borne illness outbreaks since 2001.
Between February and August, the Cargill Meat Solutions Corp. recalled more than 36 million pounds of ground turkey after tests revealed a strain of salmonella. The outbreak killed one person and sickened 111.
In the summer of 2010 more than 1,600 people were reportedly sickened by salmonella found in eggs produced by Hillandale Farms in Iowa, which voluntarily recalled approximately a half-billion eggs in 14 states.
Authorities shut down a processing plant in Texas in October 2010 after four deaths were tied to listeria-infected celery produced at the site. The Texas Department of State Health Services ordered SanGar Fresh Cut Produce to recall all products shipped from its San Antonio plant.
Between April and August 2008, 1442 people in 43 states were infected with salmonella from Mexico-grown jalapeno and Serrano peppers. At least 300 people were hospitalized and the infection may have contributed to two deaths, according to the CDC. Walmart stores in four states recalled jars of Serrano peppers as a result.
The second-deadliest outbreak this decade occurred between September 2008 and April 2009 when nine people died from salmonella-infected peanut butter. The Peanut Corp. of America had sold the tainted peanut butter in bulk to King Nut, which recalled its products. More than 700 people were infected and 166 were hospitalized.
In the summer of 2006, more than 230 people became infected with E. coli from spinach grown on a single California field on a single day. Unfortunately, the CDC wasn't able to narrow down how that field became contaminated. Investigators did trace the prepackaged spinach back to Natural Selection Foods and baby spinach sold under the Dole brand name. Five people died during the outbreak and 103 were hospitalized.
During 2005 and 2006, four large outbreaks of salmonella infections hit 21 states in the U.S. Tainted tomatoes being served in restaurants were found to the be the cause. Investigators from the CDC determined that the produce was grown on two farms in Virginia.
Pre-sliced Roma tomatoes purchased at deli counters in Sheetz Gas Stations infected 429 people -- hospitalizing 129 -- in the summer of 2004. Two other smaller outbreaks in the U.S. and Canada also occurred that summer and were linked back to a tomato-packing house in Florida.
Listeria was again the cause of the third-deadliest outbreak in the United States in the past decade. An infection of deli meat, specifically sliced turkey, killed eight and infected 54 others in 2002. Three pregnant women also had fetal deaths. Two processing plants recalled 30 million pounds of meat following the outbreak.
Interestingly, just over 10 years ago news organizations were running similar headlines about cantaloupe -- except this time it was salmonella that had infected the fruit. Two were killed, nine hospitalized and 50 infected in this outbreak that started in Mexico.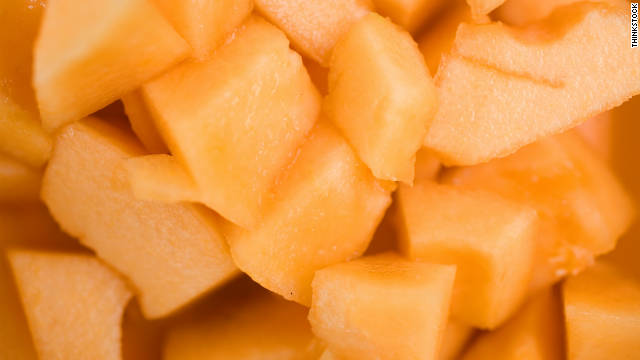 The decade's 10 worst food-borne illness outbreaks
The FDA said it was unable to pinpoint the definitive cause of the outbreak, which has been linked to 25 deaths so far.
An FDA letter to Jensen Farms of Granada, Colorado, however, cited violations in sanitary conditions that must be addressed. It said tests showed "widespread contamination throughout your facility and indicates poor sanitary practices in the facility."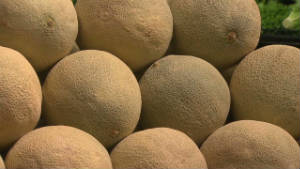 Listeria victim's wife: It's 'pure hell'
The agency cited several likely causes of the spread of the Listeria monocytogenes bacteria at Jensen Farms.
The likely causes included packing equipment that "was not easily cleaned and sanitized" and the use of washing and drying equipment for cantaloupe packing as well as other raw agricultural commodities.
In addition, the agency said in a statement, the facility lacked a "pre-cooling step" to remove field heat from the cantaloupes before cold storage, possibly leading to condensation in the cooling process that promoted growth of the listeria bacteria.
A letter dated Tuesday from the FDA to Jensen Farms cited violations in sanitary conditions. The letter said tests at the facility found listeria bacteria contamination.
"These positive swabs were taken from different locations throughout the washing and packing areas in your facility, all of which were either food contact surfaces or areas adjacent to food contact surfaces," the letter said. "This significant percentage of swabs that tested positive for outbreak strains of Listeria monocytogenes demonstrates widespread contamination throughout your facility and indicates poor sanitary practices in the facility."
According to the letter, the company has 15 days to document steps it has taken to correct the problems. The letter also said the company notified the FDA on Monday that it agreed to inspection by the agency of its growing, packaging, and cold storage operations before it resumes food harvesting, packaging, or processing.
Jensen Farms also agreed to correct all objectionable observations noted during said FDA inspections, the letter said.
A total of 123 people in 26 states have been infected by the listeria outbreak, the Centers for Disease Control and Prevention says. Additionally, a woman who was pregnant at the time of her illness had a miscarriage, the agency said.
The listeria outbreak is the deadliest food-borne illness outbreak in the United States since 1998.
Groups at high risk for listeria include older adults, people with weakened immune systems and pregnant women.
Jensen Farms issued a voluntary recall of its Rocky Ford brand cantaloupes on September 14. The tainted cantaloupes should be off store shelves, the CDC has said.
Cantaloupes from Jensen Farms should be disposed of immediately, even if some of them have been eaten, the agency recommended. If consumers are uncertain about the source of a cantaloupe, they are urged to ask their supermarket. If the source remains unknown, the fruit should be thrown out.
Refrigerating a cantaloupe will not kill the bacteria, which can grow at low temperatures, and consumers should not try to wash off the bacteria.