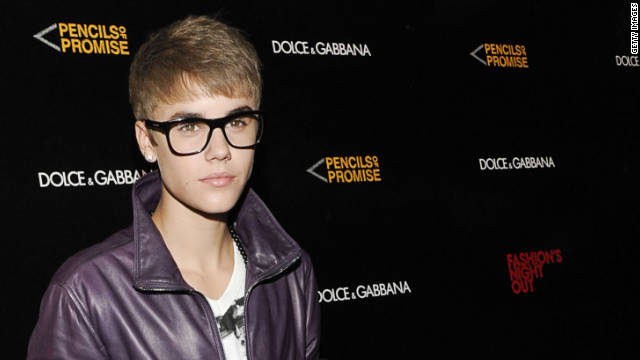 Justin Bieber's confidence and charm could be attributed to his work with professional swagger coach Ryan Good. Officially hired as Bieber's road manager, Good is parting ways with the singer "to pursue some of his dreams," according to Bieber's manager
Scooter Braun
. Biebs isn't the first person to seek swagger help. Here are some of our favorite big-screen swagger coaches:
Sandy's goody-two-shoes reputation attracted Danny over summer vacation, but it won't fly at "Grease's" Rydell High. With help from Frenchy and the Pink Ladies, Sandy leaves the perky persona behind and gains the confidence to roll with the T-Birds.
Patrick Dempsey's nerdy Ronald Miller makes a deal with cool girl Cindy Mancini (Amanda Peterson) in "Can't Buy Me Love." Miller gives Mancini cash, and, in exchange, she pretends to date him for one month. (Spoiler alert: Swagger coaches often fall for their pupils.)
In "Bull Durham," minor-league catcher Crash (Kevin Costner) shows rookie pitcher Nuke (Tim Robbins) the ropes.
"Fight Club" represents a more alternative swagger coach, with Brad Pitt's Tyler Durden teaching Edward Norton to form a fight club and overcome his insomnia.
When Simba flees the animal kingdom in "The Lion King," he has to learn to survive on his own. With help from his new friends Timon and Pumbaa, Simba gains the life skills and confidence he needs to thrive in the jungle.
Alicia Silverstone's Cher plays swagger coach to her teachers and friends in "Clueless." She helps new student Tai (Brittany Murphy) fit in by revamping her wardrobe and boosting her confidence.
In "American Pie 2," Jim (Jason Biggs) has one summer to prepare for the arrival of Nadia (Shannon Elizabeth), so he enlists the help of his first... love, Michelle (Alyson Hannigan). The band camp enthusiast teaches Jim how to woo his foreign dream girl.
In "Save the Last Dance," Sara (Julia Stiles) stops practicing ballet after her mother's accidental death. Upon moving to a new, predominantly black neighborhood, she meets Derek (Sean Patrick Thomas), who takes her under his wing.
Will Smith plays the ultimate swagger coach in "Hitch" as date doctor Alex Hitchins. He helps clueless men, like Kevin James' character Albert Brennaman, court the women of their dreams.
Katherine Heigl's Abby can't seem to find a man in "The Ugly Truth." But, with help from male chauvinist Mike (Gerard Butler), Abby hooks the perfect guy.
When Cal's (Steve Carell) wife (Julianne Moore) tells him she wants a divorce in "Crazy, Stupid, Love," he feels as if his life is over. That is, until Ryan Gosling's suave Jacob steps in and shows Cal how to get back in the game.
On-screen swagger coaches
'Grease' (1978)
'Can't Buy Me Love' (1987)
'Bull Durham' (1988)
'Fight Club' (1999)
'The Lion King' (1994)
'Clueless' (1995)
'American Pie 2' (2001)
'Save the Last Dance' (2001)
'Hitch' (2005)
'The Ugly Truth' (2009)
'Crazy, Stupid, Love.' (2011)