Security forces storm Syrian city of Aleppo, activist group says
updated 4:53 AM EDT, Tue September 27, 2011
STORY HIGHLIGHTS
NEW: The city of Al-Rastan was being bombarded, group says
Aleppo had been relatively calm during the Syrian uprising
Syria's foreign minister blames "foreign incitement" for anti-government protests
State media reports discovery of weapons, ammunition and bomb materials in Homs and Daraa
(CNN) -- A Syrian city known for its relative calm during the Syrian uprising has been stormed by security forces, an opposition activist group said Tuesday.
The Local Coordination Committees of Syria -- a network of opposition activists -- said security and government forces entered the Tal Refaat neighborhood of Aleppo.
Aleppo, Syria's largest city, is the economic center of the country, and the city's merchant class had been largely unaffected by the country's upheaval.
Meanwhile, the city of Al-Rastan was being bombarded by the army and "heavy machine guns mounted on tanks," on Tuesday, the Syrian Observatory for Human Rights said.
The observatory said 20 people were wounded, seven of them seriously, in the Homs province city.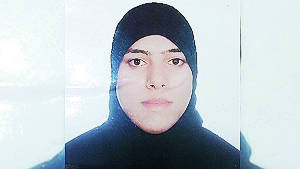 Syrian teen decapitated, dismembered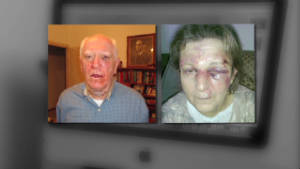 Musician: Family home raided in Syria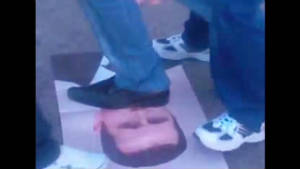 Defiance, crackdown continue in Syria
Since protests began in March, demonstrators have demanded true democratic elections and the ouster of Syrian President Bashar al-Assad, but such protests have often been met with force.
Almost 3,000 people have died in the government's crackdown, according to some accounts. CNN is unable to independently confirm death tolls or events in Syria, which has restricted access to many parts of the country by international journalists.
The Syrian government has been battling opposition activists for what it calls a campaign against terrorists.
At the United Nations, Foreign Minister Walid Moallem blamed "foreign incitement" for the troubles, which he said were fueled by U.S. and European sanctions.
"This course cannot in any way be reconciled with pronouncements about concern for the interests, security and rights of the Syrian people," Moallem told the General Assembly. "It further runs counter to the basic principles of human rights in defense of which these states base their interference in our internal affairs."
He said Syria had been "a model of peaceful co-existence" among its people's religious and ethnic groups, and that disturbing that peace was aimed at "spreading Western hegemony over the countries of the Mediterranean and serving Israel's expansionist interests."
On Monday, the state-run news agency SANA published a report citing an unnamed military source saying that authorities found Israeli weapons, explosives and stolen military uniforms in Homs and recovered weapons, ammunition detonators and other military supplies hidden in a drum and a water tank in the garden of a house in Naseeb, a city in Daraa province.
CNN's Yousuf Basil contributed to this report.

Part of complete coverage on
Syrian crisis

There's more to the Syrian civil war than rebels versus the regime. Syria's neighbors in the Middle East also have a stake in the conflict.
updated 5:13 PM EDT, Thu May 9, 2013

Israel is taking steps to defend itself against threatened retaliation from Syria after claims it launched airstrikes on Damascus.
updated 12:36 PM EDT, Tue May 14, 2013

Domestic political will is a necessary for intervention and polls show Americans are reluctant to support military interventions in Syria.
updated 1:38 PM EDT, Mon May 6, 2013

Syria's claim that Israel launched airstrikes presents a dangerous escalation of Israel's involvement in Syria's war, writes Fawaz Gerges.
updated 5:41 AM EDT, Tue May 7, 2013

The U.N. says a Syrian rebel group may have used a nerve agent -- it would not be the first time the al-Qaeda-affiliated group used chemical weapons.
updated 2:00 PM EDT, Wed May 1, 2013

Having willfully avoided direct military involvement in Syria for the past two years, Obama may not be so lucky anymore, writes Aaron David Miller.
updated 5:44 AM EDT, Fri May 10, 2013

What began as a protest movement became an uprising that metastasized into a war, a vicious whirlpool dragging a whole region toward it.

A devout man prays. A fighter weeps over a slain comrade. These are a few faces of the Syrian conflict captured by photographer LeeHarper.
updated 4:59 AM EDT, Thu April 25, 2013

A group of pro-Syrian regime hackers that has targeted major news organizations but its cyber attacks can have real-life impact.
updated 6:24 PM EST, Thu March 7, 2013

The role of women in Syrian uprising is little reported, but many have played a key part as activists and medics since the bloodshed began.

Are you in Syria? Share your stories, videos and photos with the world on CNN iReport, but please stay safe.