STORY HIGHLIGHTS
NEW: Six men are released by Scotland Yard
No one was charged
No weapons or suspicious materials were found
Arrests were related to the pope's visit
As a sex abuse scandal rocked the Roman Catholic Church, what did Pope Benedict XVI -- then a cardinal and Vatican official -- know, and when? Watch the investigation "What the Pope Knew," September 25 & 26 at 8 p.m. ET on CNN U.S. and on September 25 at 7 p.m. CET and September 26 at 8 a.m. HK on CNN International.
London, England (CNN) -- Six men arrested Friday morning in London on suspicion of terrorism related to Pope Benedict XVI's visit were freed overnight without charge, the Press Association said.
Scotland Yard spokesman Alan Crockford told CNN that the men were released around midnight (7 p.m. ET Saturday).
Their release came after police searched eight homes in north and east London and two businesses in central London, including a street-cleaning operation, London's Metropolitan Police said.
The searches found no weapons or suspicious materials, police said.
The six are aged 26, 27, 29, 36, 40 and 50, it said.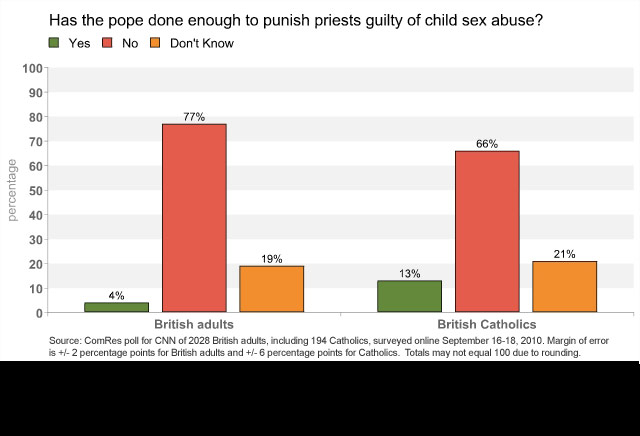 Has pope done enough to punish guilty priests?

Video: American nuns take on the Vatican

Video: Pope visits Scotland: Day 1

Video: Pope's popularity in the UK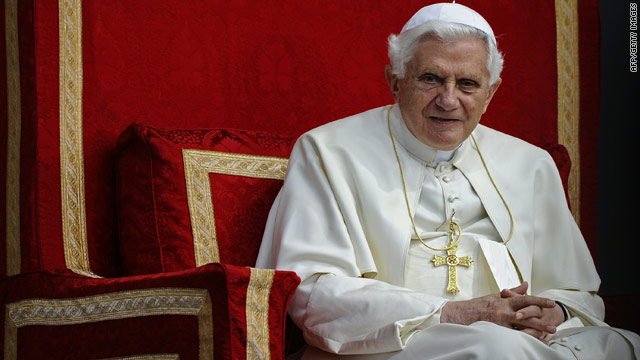 Video: Pope's UK visit proving controversial
The 29-year-old was arrested at a home in north London Friday afternoon; the others were arrested as they prepared to start their shift as street cleaners before 6 a.m. Friday, it said.
Prior to the men's release, Vatican spokesman Father Federico Lombardi said the pope and his representatives were not worried about the arrests.
"The police have already said that the information they have until now collected demonstrated there is no need to change anything about the program of the pope and the security," Lombardi told reporters in London.
He said he believed the police had simply taken "normal precautionary measures," and that everyone remained "calm."
"The pope is happy with the trip until now, and we can go on with the same joy as until now," Lombardi said.
The men are street cleaners for Westminster City Council, the borough of London that includes Parliament, Westminster Abbey, and many of the city's tourist attractions, the council said.
They work for one of Westminster's contractors, Veolia Environmental Services, the council said.
They were arrested under the Terrorism Act 2000, which allows police to hold them without charge for 28 days.
CNN's Andrew Carey contributed to this report.
FOLLOW THIS TOPIC