'Climategate' report to be published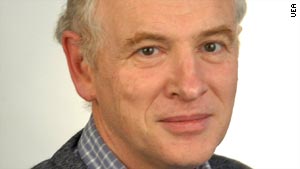 Phil Jones says he received death threats in the wake of the "climategate" scandal.
STORY HIGHLIGHTS
Report will examine if data on climate change was manipulated
The review also looking into how university acquires data
Scientist at center of controversy cleared by an earlier review
London, England (CNN) -- An independent report into leaked e-mails that appeared to question climate change data is due to be published Wednesday.
The review began work in December after e-mails from the University of East Anglia's Climatic Research Unit (CRU) were hacked into and published online. Skeptics claimed the e-mails showed scientists had been hiding and manipulating climate data.
The Climate Change E-mail Review has been examining whether there is any evidence of manipulation or suppression of data which is at odds with acceptable scientific practice, and may therefore call any research into question.
It has also been looking at the CRU itself, examining how it acquires and assembles data and research findings and what its practices are for subjecting the information to peer review.
A British parliamentary committee looked at the so-called "climategate" controversy earlier this year and said climate scientists must publish all their raw data and methods to ensure the research is "irreproachable."
The committee cleared the British scientist at the center of the scandal, CRU head Phil Jones, of hiding or manipulating data.
A separate independent panel found in April there was no evidence of impropriety, but said the scientists involved in the e-mails had been disorganized.
FOLLOW THIS TOPIC