Third blast hits New Zealand mine
STORY HIGHLIGHTS
Police say no one was injured in the third explosion
It occurs a week after the first blast at the mine
29 men died in the Pike River coal mine
The prime minister says an inquiry will leave no stone unturned
(CNN) -- A third explosion Friday rocked a New Zealand mine where 29 workers perished in an earlier blast, authorities said.
Emergency services teams were at the mine site when the 20-second explosion occurred around 3:30 p.m. Friday (9:30 p.m. ET Thursday), but no one was injured, New Zealand Police said in a statement.
"This will not impede the recovery work we are doing at the site and we are continuing with our forward planning as scheduled," said Gary Knowles, superintendent of Tasman Police command.
The explosion occurred a week after the first blast at the coal mine left 29 workers trapped inside. Authorities repeatedly said dangerous gas levels in the mine were too high for rescuers to enter, and two camera-bearing robots failed to find the men.

New Zealand mine tragedy

Miners missing after explosion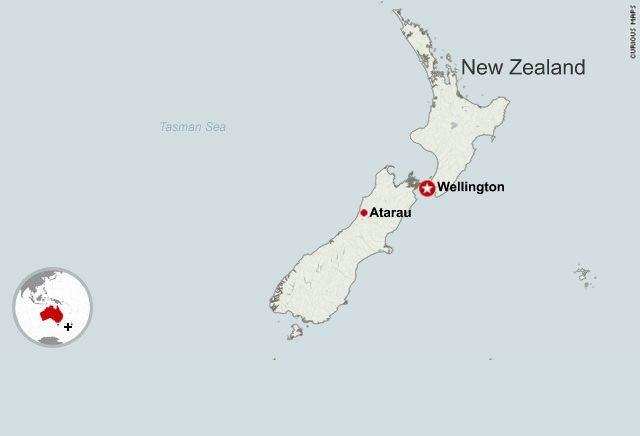 Map: New Zealand coal mine
A second blast just as severe as the first happened Wednesday, eliminating the chance that anyone survived, police said.
New Zealand observed a day of mourning for the miners Thursday and the government began investigating the cause of the blast.
"The government is absolutely committed to running a commission of inquiry that will leave no stone unturned to ensure that they get the answers to why the miners don't come home," New Zealand Prime Minister John Key said Thursday. "I think for the family, they have now accepted that their loved ones have gone, but they want answers."
Key said a national memorial service will be held next Thursday at the Omoto Racecourse in Greymouth.
"This is a chance for New Zealanders to gather together to remember and mourn the men who tragically lost their lives in one of the nation's worst disasters," Key said.
During the rescue attempt, air released from drilling into the mine contained high levels of carbon monoxide and methane but little oxygen, according to police officials.
Pike River Coal CEO Peter Whittall told reporters Wednesday he did not know where either of the blasts occurred in the mine, but said "the mine would have been filling up with gas. It would have already had gas in it."
The 29 miners, between the ages of 17 and 62, were believed to have been spread throughout the mine, with perhaps half trapped in one area, he said.
One of the robots that went in found a worker's helmet with its light still on that police said was dropped by one of the two miners who escaped the original explosion. Another robot reached a "fresh air base" and found nobody there, Whittall said.
FOLLOW THIS TOPIC