STORY HIGHLIGHTS
Facility was pristine; scientist Siegfried Hecker was asked to remove the dirt from his shoes
He took notes as he toured the modern North Korean facility
A technician said he had been ordered by his supervisors to conduct the tour
The facility was producing low-enriched uranium, Hecker reported
Washington (CNN) -- The facility was so clean that the North Koreans asked Siegfried Hecker to stomp his feet before he ascended the polished granite steps. He had to get all the dirt off his shoes.
Hecker had seen the chief technical officer on previous trips to Yongbyon. But never had he beamed with such pride. The new facility was not Soviet-like at all but was so modern that it could easily be in the United States.
But the officer also told Hecker, a Stanford University scientist, that he didn't want to show off the facility. His superiors had ordered him to show it to the Americans.
Hecker and his colleagues hurried around the place, around busy operators and flashing monitors, with paper and pen in hand, scribbling furiously. How often are Americans invited into a North Korean nuclear facility?
Hecker's jaw dropped. "I said: 'Oh my God, they actually did what they said they were going to do.' "

Geography of the Korea dispute

South Koreans react to crisis

Koreas urged to stand down

The Koreas clash
The Stanford University scientist visited Yongbyon on November 12 and later reported what he saw: a facility, which included 2,000 centrifuges, that was producing low-enriched uranium. It could, he wrote, "be readily converted to produce highly-enriched uranium (HEU) bomb fuel."
Speaking to reporters Tuesday -- a day the world was again put on edge by a skirmish between North and South Korea, and when the world again speculated on North Korea's nuclear program -- Hecker said he told the North Koreans that their ability to convert the facility to make a highly enriched bomb fuel would alarm other nations.
But the North Koreans were playing a good public relations game, Hecker said. A technician told him that anyone could tell by the monitors in the control room that the facility was configured for low-enriched fuel. Besides, he told Hecker, others could think what they wanted.
The North Koreans, he said, wanted a U.S. scientist to tell the world about their facility.
"Eventually, it was going to be seen from the outside that they're building a reactor, and so they could essentially short-circuit the hype that goes with that and say we're really building a light water reactor and we have a nuclear expert here to tell the world it is a light water reactor," Hecker said.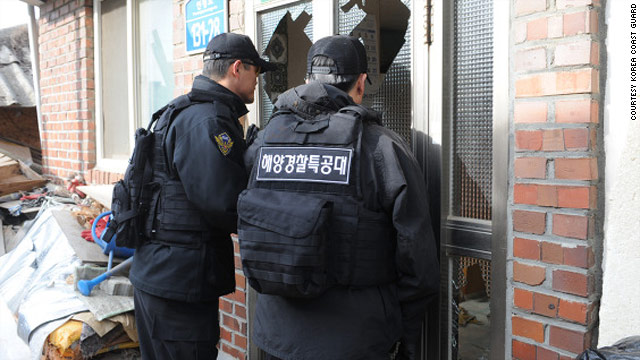 Gallery: North Korean attack
"I think the other message was: 'Look, don't underestimate us. We're not about to come to our knees.'"
Separately on Tuesday, Leon Sigal, director of the Northeast Asia Cooperative Security Project at the Social Science Research Council in New York, told CNN he was in North Korea last week for meetings with various government officials.
"The basic message was: 'We really want to sit down and negotiate with the U.S. and the others,'" said Sigal, about the government's position on its nuclear programs. "They made it clear they want to negotiate."
He said officials there said they would be willing to ship spent fuel rods, which can be used to make weapons-grade plutonium, out of North Korea if the United States would commit to saying it has no hostile intent towards North Korea. The move would effectively dismantle one of country's nuclear arms programs, Sigal said.
CNN's Jill Dougherty and Adam Levine contributed to this report.
FOLLOW THIS TOPIC