Pakistan denies U.S. request to expand drone access, officials say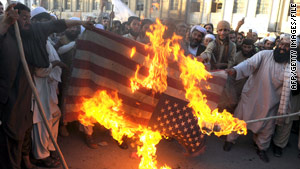 Pakistanis burn a U.S. flag last month in Quetta to protest against the threat of American drone attacks.
STORY HIGHLIGHTS
Source: U.S. made the request about three weeks ago
Pakistan says it can handle operations
The nations have agreed to enhance intelligence-sharing
Islamabad, Pakistan (CNN) -- Pakistan has rejected a U.S. request to expand drone access to more of the country, two senior Pakistani military officials told CNN.
"Neither the government nor the military is in a position to face possible domestic pressure on the expansion of drones," one of the officials said.
Pakistan's military and its civilian government have, however, agreed to expand intelligence-sharing with the United States, including enhancement of intelligence using CIA officials in the country, a second official said. "Pakistan has given a green light to the U.S. to enhance its intelligence capability on Pakistan's soil."
The officials asked not to be named because of the sensitivity of the matter and because they were not authorized to speak to the media.
The United States made the request, to extend drone use into the western Pakistan city of Quetta and other tribal areas near the Afghan border, about three weeks ago, a senior NATO military official told CNN.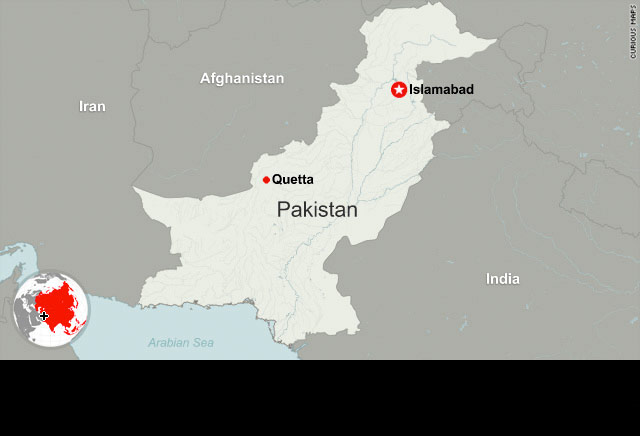 U.S. request on drones

Tension rises between U.S. and Pakistan

Pros and cons of unmanned drones
The United States is thought to use drones to target militants in some areas of Pakistan, particularly some tribal regions.
U.S. officials normally do not comment on suspected drone strikes, but the United States is the only country known to have the ability to launch missiles in the region from remote-controlled aircraft.
Abdul Basit, spokesman for the Pakistan Foreign Ministry, said he didn't know whether the United States had made the request, but "Pakistan will never allow that to happen because Pakistani forces are fully capable of conducting all operations." Pakistan is interested in enhancing "real-time intelligence sharing" with its coalition partners, he said.
Pakistan's interior minister denied the presence of the Quetta Shura, a group of senior Afghan Taliban leaders believed to be residing in Quetta. "Nothing exists with the name of Quetta Shura in Pakistan," Rehman Malik told reporters in Karachi, Pakistan, on Monday.
Four suspected militants were killed Monday in a suspected U.S. drone strike in the tribal region, intelligence officials told CNN. On Sunday, at least five suspected militants were killed in a suspected drone strike.
The Monday strike was the 95th this year, compared with 52 strikes in 2009, according to a count by CNN's Islamabad bureau.
CNN's Elise Labott, Samson Desta, Reza Sayah, Nasir Habib and journalist Nasir Dawar contributed to this report.
FOLLOW THIS TOPIC