STORY HIGHLIGHTS
Engine maker finds "an incident" that may be related to its Trent 900 engine failure
The planes will not fly until the airline is "100 percent sure" about their safety, CEO says
Oil leaks have been discovered in engines on three planes
The leaks were beyond normal tolerances, the CEO says
(CNN) -- Rolls-Royce, which makes the engine for Qantas' grounded Airbus A380 fleet, has identified "an incident specific to the Trent 900 engine" that may be related to its failure, the manufacturer said in a statement Monday.
The announcement came shortly after the CEO of Qantas Airways said its fleet of Airbus A380 aircraft will remain grounded for at least 72 more hours.
The planes will not return to service until the airline is "100 percent sure" about their safety, CEO Alan Joyce told reporters.
Oil leaks have been discovered in engines on three planes, and investigations continue, Joyce added. The leaks were beyond normal tolerances, he said.
Rolls-Royce shares recover after 'progress' on engine failure
The engines have been removed from the planes and are being examined by Rolls-Royce, Joyce added.
In a statement the engine manufacturer said: "Rolls-Royce has made progress in understanding the cause of the engine failure on the Trent 900 powered A380 Qantas flight QF32 on 4 November 2010. It is now clear this incident is specific to the Trent 900 engine."
"As a result, a series of checks and inspections has been agreed with Airbus, with operators of the Trent 900 powered A380 and with the airworthiness authorities."
Rolls Royce said it would issue a further update on November 12.

Qantas CEO: Planes to remain grounded

Jetliner safety concerns rise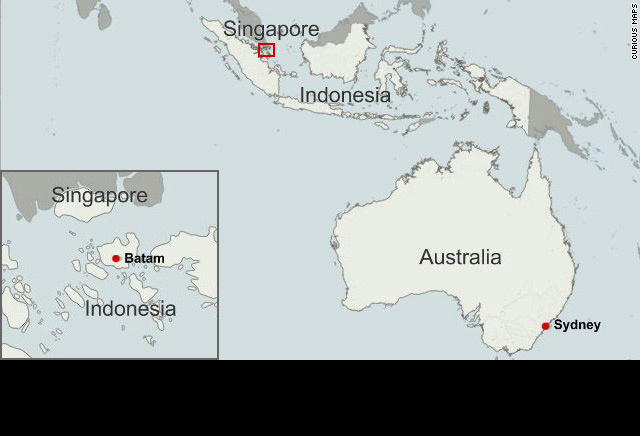 Map
Last Thursday, a Qantas flight was forced to return to Singapore's Changi Airport shortly after takeoff, because the engine's covering, or cowling, tore off above the western Indonesian island of Batam. The Australia-bound flight was carrying 440 passengers and 26 crew members.
The grounding of Qantas's A380 fleet had temporarily stranded 500 passengers in Los Angeles, California, Qantas said Monday.
But the airline was scrambling to take care of customers -- putting them up in hotels, offering to pay for expenses and long-distance phone calls, and chartering relief flights to Australia.
At the news conference, Joyce said passengers would receive additional compensation, though that remained to be worked out.
The last backlog of passengers was expected to clear Los Angeles on Monday, Qantas said.
"Qantas did the right thing by grounding their fleet," aviation consultant Peter Goelz told CNN on Monday.
"All the carriers who fly the A-380 put their engines through a check, and it is disturbing that Qantas found three more engines that needed to be looked at. That's a total of four. This is a relatively, you know, young aircraft. These engines have probably less than 200,000 total hours, so it is an issue that we need to be concerned about."
FOLLOW THIS TOPIC