STORY HIGHLIGHTS
Leading architect Rem Koolhaas reveals plans for a cultural district in Hong Kong
Plans take inspiration from the walled villages surrounding the city
Koolhaas is building more and more in China, with constructions ongoing in Beijing and Shenzhen
London, England (CNN) -- With Dubai no longer the booming architect's playground it once was, China is an increasingly attractive territory for leading architects.
Rem Koolhaas, the Dutch architect and thinker known for bold, adventurous designs like the Seattle Public Library and the new Central Chinese Television headquarters in Beijing, recently unveiled his plans for a cultural district in Hong Kong.
"I think that any architect today has to be interested in China," the Pritzker-prize-winner told CNN at the Venice Architecture Biennale, where he was awarded the Golden Lion for Lifetime Achievement award.
Plans are still in their initial stages, as the architect's Rotterdam firm -- the Office for Metropolitan Architecture (OMA) -- is in competition with firms Foster + Partners and Rocco Design Architects Ltd for the commission.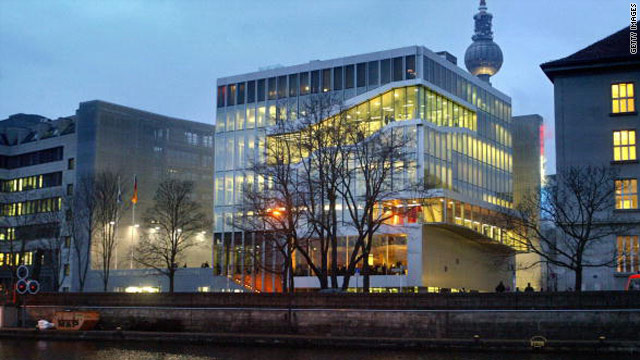 Gallery: Rem Koolhaas's greatest hits
The three firms were hired as "conceptual plan consultants" by the West Kowloon Cultural District Authority, whose aim is to create a vast cultural hub incorporating 15 performing arts venues, a park and a state of the art museum.
Koolhaas, whose buildings also include high-concept Prada stores across the world and the Netherlands Embassy in Berlin, was so drawn to the idea of the cultural district that he specially set up an office in Hong Kong in addition to those he already runs in Rotterdam, New York and Beijing.
"I invited David Gianotten, my partner, to start an office in Hong Kong, so instead of being remote we could be actually here in the spot and consider every one of our steps, every one of our proposals, directly in relation to the environment," he said.
Taking inspiration from the hotchpotch of walled villages surrounding Hong Kong's financial district, Koolhaas explained that his plans are influenced by what he sees as the vibrancy of village living.
"I think that the secret of these villages is that they are very autonomous on their own and they can create conditions of incredible intimacy here," he told CNN.
He explained that he wants to foster this sense of immediacy and access in the cultural district so that it doesn't become, in Gianotten's words, "a development for the rich."
Plans include a museum where all departments, including those traditionally relegated to back offices such as research and education, are as visible as the galleries.
I think than any architect today has to be interested in China
--Architect Rem Koolhaas
The idea extends to the performing arts venues, where the various rehearsal studios can be toured by members of the public, who are encouraged to mingle with the performers in open cafe areas.
It is not the first time that OMA has designed buildings for China. The firm is in the process of constructing the China Central Television tower in Beijing, a glass-fronted "loop" featuring two connected towers.
Other buildings in the works include the Shenzhen Stock Exchange, slated for completion in 2011.
Koolhaas has a natural affinity with Asia, he said. He lived in Indonesia between the ages of eight and 12 and traveled extensively around South East Asia. In addition to mainland China and Hong Kong, he has also designed and built in Korea and Taiwan.
Yet he argued that Hong Kong's geographic position, bridging mainland China and the rest of South East Asia, makes it especially important. He reasoned that a cultural hub in Hong Kong might become one for the rest of the region.
The Golden Lion for Lifetime Achievement Award is the latest in a long line of honors for the acclaimed Rotterdam-born architect.
Not just a master planner of modern buildings, Koolhaas has also published books on architectural theory and co-written a screenplay. He also teaches architecture, most recently at Harvard University, where he is Professor in Practice of Architecture and Urban Design.
OMA also incorporates AMO (an inversion of the former), a think-tank dedicated to social, economic and technological issues that gives expression to Koolhaas's theoretical background.
Still, in his acceptance speech in Venice, he said that he considered himself in the middle rather than at the end of his career. He told CNN that his professional highlights so far have been the Dutch embassy and Seattle Central Library, but that he still has much to do.
Despite his stellar career, Koolhaas rejects the term "starchitect" saying that the economic explosion of the 1980s "killed architecture as a serious profession."
Starchitect or no, there is little doubt that Koolhaas is one of the leading lights of current architectural practice and thought, named, in 2008, as one of the 100 most influential people in the world by Time Magazine.
It remains to be seen whether OMA's plans for the West Kowloon Cultural District will become reality but the future remains bright for Koolhaas, who shows no signs of slowing down.
FOLLOW THIS TOPIC