North Korean leader's son apparently promoted to general
STORY HIGHLIGHTS
Kim Jong Un is rumored to be the successor to his father
He and King Jong Il's sister appeared to be on a list of military promotions
It could be the first public mention of Kim Jong Un by the North Korean media
(CNN) -- North Korean leader Kim Jong Il's youngest son apparently was among more than 30 military promotions announced Monday by his father during celebrations of the Workers' Party of Korea's 65th anniversary, North Korea's state news agency reported.
Kim Jong Un has been widely rumored to be his ailing father's anointed successor.
Kim Jong Il's sister, Kim Kyong Hui, was apparently also promoted to general, according to the state-run KCNA news agency.
While it has been speculated that Kim Jong Un will succeed his father, details about him are scarce in North Korea and out.
See special coverage on North Korea
"This appears to be the first public mention of Kim Jong Il's son by the North Korean media," said Mike Chinoy, the author of "Meltdown: The Inside Story of the North Korean Nuclear Crisis."
Read Chinoy's analysis on North Korea's future.
Kurt Campbell, the top State Department official on Asia, told CNN that "the United States is watching developments in North Korea carefully."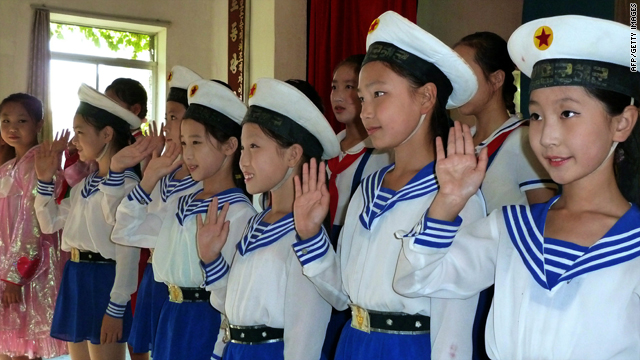 Gallery: Life inside North Korea
He said the United States will be talking to all its partners in the six-party talks about what transpired but it is "too early to tell" what was unfolding or how the United States should respond.
Read about what life is like inside North Korea
Two senior administration officials said this was expected and will likely pave the way for eventual transition of the son to replace his father.
Chinoy said the announcement was a step in laying down the foundation for a transition.
"It's significant that there was an explicit reference to him, and the position of general is a very senior one, obviously," he said.
CNN's Elise Labott contributed to this report.
FOLLOW THIS TOPIC