China may cut execution cases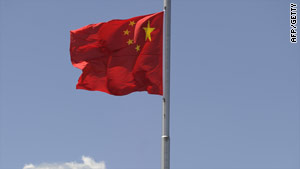 China has bee under fire from human rights groups for the number of executions it carries out.
STORY HIGHLIGHTS
Amnesty International says China leads world in number of executions
Estimates put number of executions in China in the thousands
68 crimes in China are now punishable by death
(CNN) -- China said Monday it may eliminate more than a dozen crimes that currently carry the death penalty, state-run media reported.
"China currently stipulates that 68 crimes are punishable by the death penalty," the Xinhua news agency reported. "The draft amendment eliminates capital punishment for 13 economy-related non-violent offenses, a drop of 19.1 percent."
A draft amendment has been submitted to the Standing Committee of the National People's Congress, China's top legislature, for a first reading. Draft laws are typically read two to three times before being voted on.
If adopted, it would be the eighth amendment to the country's Criminal Law, which was implemented in 1997.
China has been under fire from human rights groups for the number of executions it carries out each year.
Amnesty International said China has refused to provide figures on its use of the death penalty.
"Although media coverage is permitted in selected cases, information on the number of executions is classified as a state secret and individuals disclosing state secrets can be held criminally responsible," the group's website said. "Amnesty International therefore does not know the exact number of executions carried out in 2009. However, evidence from previous years and current sources indicates that the figure is in the thousands."
Amnesty said 17 other countries were known to have carried out executions last year, killing at least 714 people.
FOLLOW THIS TOPIC