As flood waters recede, fury in Pakistan grows
STORY HIGHLIGHTS
The waters are subsiding now in the Swat Valley, but anger of survivors grows
91 bridges were swept away in the region by monsoon swollen rivers
Opposition leaders are condemning the president, who is traveling in the UK
Chakdara, Pakistan (CNN) -- The waters are subsiding now in the Swat Valley, as a fierce sun bakes the thick carpet of mud into a brittle crust.
Monsoon rains turned the once idyllic Kabul River into a raging torrent, sweeping away houses, restaurants and hotels in its wake.
But in many places towns are already teeming with traffic and people again, as people start to return to their homes to assess the damage.
Many survivors are furious with the government for its perceived slow response. There is particular anger focused at the President Asif Ali Zardari, who is in the UK. Opposition politicians have lined up to condemn him for not being in the country at the time of the worst floods in 80 years.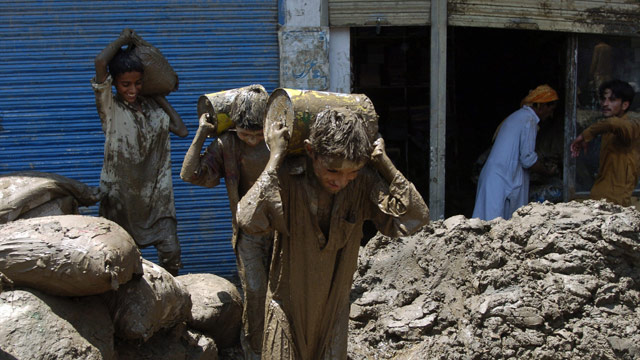 Gallery: Pakistan's flood chaos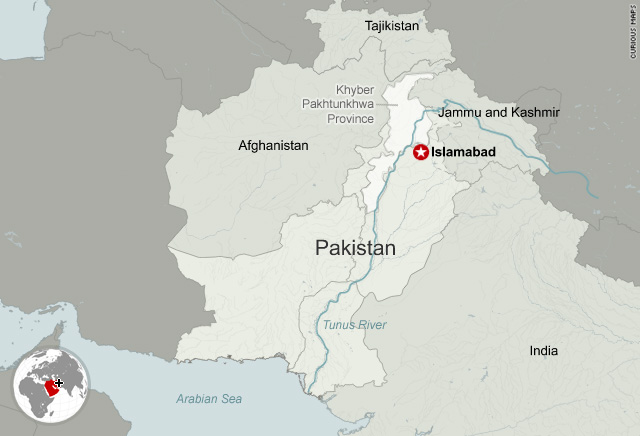 Map: Flood-hit Pakistan
But we have also witnessed the Pakistan Army out in force in the area. They were already deployed here, after vanquishing the Taliban last year. Now the authorities say 50,000 troops are deployed as part of the relief effort.
Army engineers are in particular demand. Their expertise is already being called on to patch up partially destroyed bridges.
Their task is massive: 91 bridges that have been swept away here. Parts of the Swat Valley are still cut off by road, meaning people are reliant on helicopters for food and water.
At Chakdara, south of Mingora, we watched people queue for more than four hours to cross a rickety temporary suspension bridge across swirling brown water. The main highway crossing destroyed, now those trying to escape are using a decrepit 19th Century bridge built by the British; the bridge itself is also partially swept away.
Dumper trucks are bringing tonnes of rocks and earth to slowly build out a causeway to try and span the gap. It's dangerous work, made all the more difficult by the powerful force of water below, eroding the bank.
FOLLOW THIS TOPIC


Part of complete coverage on

Be part of the solution. Get informed, connect to organizations and share how you have made an impact
Weeks after flooding first displaced millions of people in Pakistan, the crisis is far from over

The cleanup efforts for the largest oil disaster in U.S. history could continue for years


Most popular stories right now