Death toll rises in China earthquake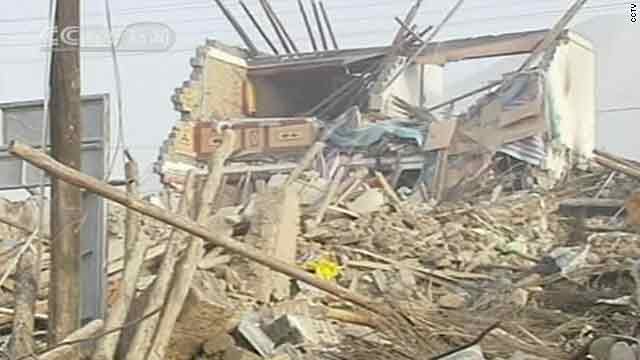 STORY HIGHLIGHTS
Death toll in April 14 China earthquake tops 2,200, according to state-run media

Dozens still missing after quake, Xinhua says

Officials say they will raise monthly allowance for quake victims

Beijing, China (CNN) -- The death toll rose to 2,203 in the massive earthquake that struck China this month, state media reported late Saturday.
At least 73 people are still missing after the April 14 quake, the Xinhua news agency said.
The 6.9-magnitude earthquake struck in the northwest China Qinghai province and toppled about 15,000 homes. More than 100,000 people fled the area.
Qinghai province is home to about 5 million people and is considered a gateway to Himalayan Tibet.
Officials said they would raise the monthly allowance from 600 yuan ($87) to 1,000 yuan ($146) for orphaned children, widowed elderly and disabled people in the wake of the quake.
Families of the dead also will receive 8,000 yuan ($1,171) for each death.