Death toll goes up in China earthquake
STORY HIGHLIGHTS
Death toll from April 14 earthquake in China approaches 2,200, state media say
At least 78 people remain missing, according to Xinhua news agency
6.9-magnitude quake struck Qinghai province, toppled 15,000 homes

(CNN) -- The death toll rose to 2,192 in the massive earthquake that struck China this month, state media reported on Saturday.
Earlier this week, authorities had said 2,064 people had died from the April 14 quake.
At least 78 people are missing, Xinhua news agency reported.
The 6.9 magnitude earthquake struck in the northwest China Qinghai province and toppled about 15,000 homes. More than 100,000 people fled the area.

Video: Tension in China quake zone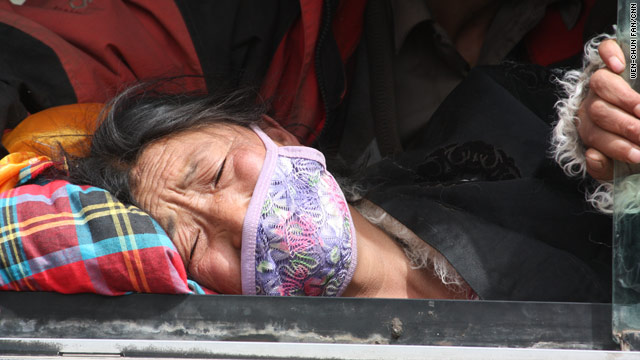 Gallery:
Qinghai province is home to about 5 million people and is considered a gateway to Himalayan Tibet.
About half its people are Han Chinese, but the area is home to more than 40 ethnic groups, including Tibetans, Hui and Mongols. Ethnic
Tibetans have accused Chinese soldiers of not doing enough to help in the immediate aftermath of the earthquake. That's an allegation the Chinese government denies.