Plastiki crew answer your questions
(CNN) -- They've sailed over 3,500 nautical miles across the Pacific Ocean on a boat made from recycled plastic bottles.
While the Plastiki crew were recharging their batteries, figuratively speaking, on the mid-Pacific island of Kiribati they took the opportunity to answer your questions.
How have the crew been getting along? What has been the most surprising thing about the journey so far? And just what's happened to the boat's on-board garden?
David de Rothschild dialled in to CNN's Asia HQ in Hong Kong via Skype to answer these questions and more.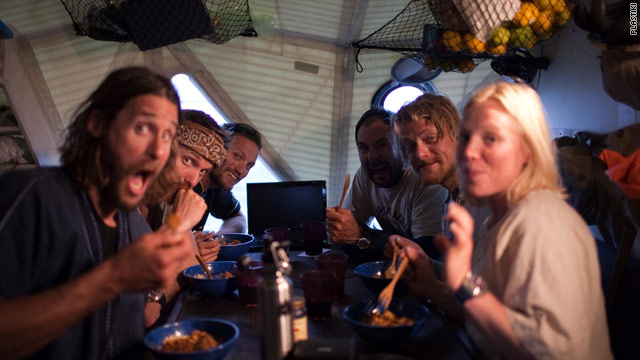 Gallery: Plastiki: From San Francisco to Kiribati
They're now underway again towards their ultimate destination of Sydney, Australia with three new crew-members.
The crew, led by David de Rothschild, set off in mid-March from San Francisco, with the intention of spotlighting the increasing amount of non-biodegradable material on the planet.
If you have any more questions use the "Sound off" box at the bottom of this page for your questions. We'll put the best questions to the crew and carry their answers.